Ride for Logan
$93,222
of $100,000 goal
Raised by
925
people in 27 months
http://ride4logan2016.weebly.com
"And will you succeed? Yes! You will, indeed!
(98 and 3/4 percent guaranteed.)
KID, YOU'LL MOVE MOUNTAINS!
So...
be your name Buxbaum or Bixby or Bray
or Mordecai Ali Van Allen O'Shea,
you're off to Great Places!
Today is your day!
Your mountain is waiting.
So...get on your way!"
― Dr. Seuss, Oh, The Places You'll Go!
This is a story about a boy. A boy named Logan whose mountain has been damn near impossible to climb. Logan was born premature at 29 weeks. He was an eager little cub, but healthy and strong. At just a week old, Logan was already lifting his head and kicking his little legs, and the nurses couldn't believe how strong he was for a preemie! Unfortunately, that only lasted until his tenth day. At ten days old, Logan needed increased respiratory support and became lethargic. "He's just tired, it's a preemie thing," we were told by doctors. "We're going to do a lumbar puncture just to rule out meningitis, just in case." As new parents, my wife and I heard the word "meningitis" and of course, we agreed to them doing what they had to do to make sure our boy was okay. It didn't turn out the way we had hoped.
When we arrived the next day, Logan had stopped moving completely from the neck down. Paralysis. Over the next few days, Logan had received a total of five lumbar punctures and doctors continued to treat him for meningitis. Fast forward a little bit, he finally received an MRI that we had been begging for. Once he got it, they saw that there was a spinal abscess (that he had gotten via infection from God knows what) compressing his spinal cord from his cervical spine down to his sacrum, leaving him quadriplegic.
Logan received emergency spinal surgery (spinal decompression laminectomy) at 17 days old. After four months in the NICU and four months in St. Mary's children's hospital, Logan finally came home. It was not an easy journey though. He received a Tracheostemy in the NICU because, anytime he would cry, he would stop breathing. He had multiple collapsed lungs, UTI's, Tracheitis, blood transfusions, common colds (which are especially dangerous for somebody with respiratory issues), and just about everything except the kitchen sink thrown at him; But, Logan, being as strong as he is, has not stopped fighting, and his mother and I have not stopped researching ways to help him…and I think we've finally found something.
Before I get into the extended information, I just want to speak from the heart instead of barraging you with his medical facts. I'm a first time dad, an older sibling of four, a dance/ theater teacher in an afterschool program and dance studio, a paraprofessional in a Special Education classroom – I am quite literally, surrounded by children. I get to see them run around, and express curiosity. I get to see them sing and dance. I get to see them fall and pick themselves up…and every single time, all I can think is "my son can't do that". I can't just dress him up to go for a walk. He can't sit up on his own and watch T.V with us. I want to be able to play catch with him when he's older, and teach him how to dance. I couldn't take him trick or treating on his first Halloween, and with his Birthday and Christmas coming in December, who knows what he'll be able to enjoy. Everyday I watch him suffer from something that could have been prevented, and I'm not going to lie, it kills me. I have to keep up this act of being able to handle anything, and pretending that time heals everything, but internally I am dying. I would give anything to save him. To see him crawl, or sit up, or even just wiggle his toes at this point, I would do anything. And this is why I'm here, this is why we're here, to try and save him, and I hope to all things that are good that we can make this work for him.
After extensive research, we believe that stem cell therapy is the way to go. The only problem is, it isn't cheap. With my wife not working, and me working to pay the bills, it's impossible for us to even reach half of the goal. It's a cross-country trip that requires multiple hands on deck because he is on a vent 24/7. "All hands" includes my wife and I, his grandmothers, a respiratory therapist, and a nurse to maintain his vitals and respiratory care. I know that the asking price seems a bit much, but I hope that you trust that it's necessary, and I assure you that if by chance, we have anything left over, it will be immediately sent to any surrounding hospitals, rehabilitation centers or charities that deal with helping children who suffer from paralysis or anything of the sort. You have my word.
No matter what you donate, be it $1 or $1000, I swear, you will always hold a special place in our hearts for at least trying to help our son. Thank you, from the bottom of our hearts.
Best wishes to you and your families,
Andrew, Vicky and Logan Pichardo.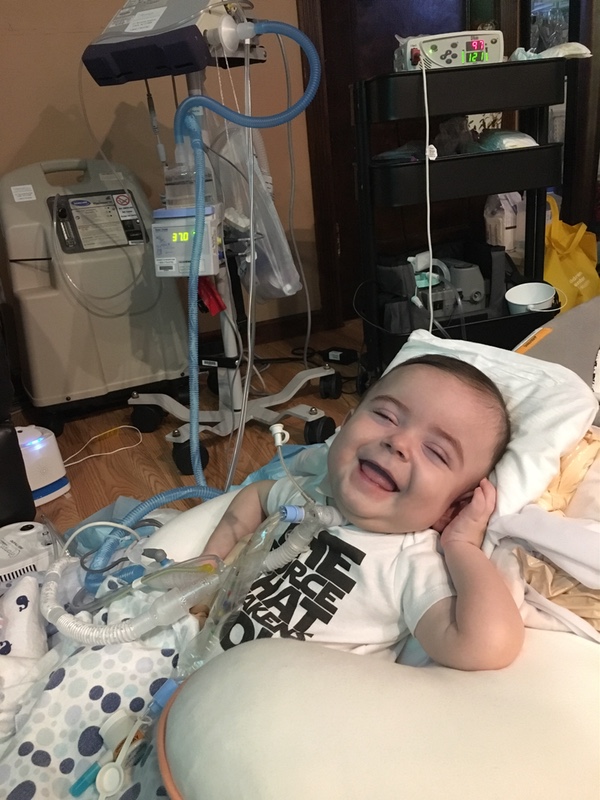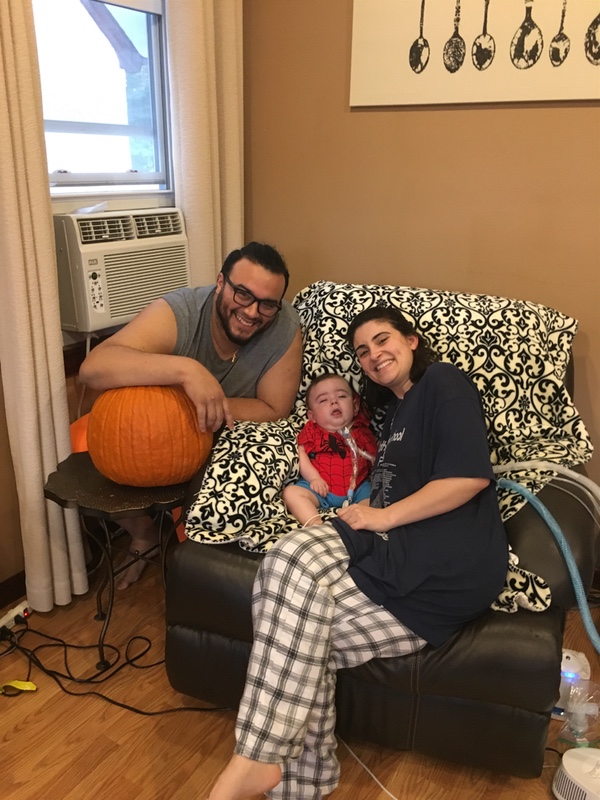 #gobeyondgiving
+ Read More