Rhiannon's Pitcairn Project
£3,075
of £7,000 goal
Raised by
71
people in 44 months
Hello everyone,

Thank you so much for supporting the project so far! As many of you will know I had also set up a Kickstarter for a portion of the funds needed and that has now reached it's target which is incredible!
Please do continue to support - every bit gets me closer to my shared target between the two campaigns, and means that the future of the project is secured! The rewards are still available, and not a penny from this will be spent on anything other than the project itself...

So without further ado...
For those that don't know me, my name is Rhiannon Adam , I am a photographer, and I am about to embark on an incredible adventure taking me more than 9000 miles away from my home in London, to live amongst one of the world's most unique communities for 3 full months.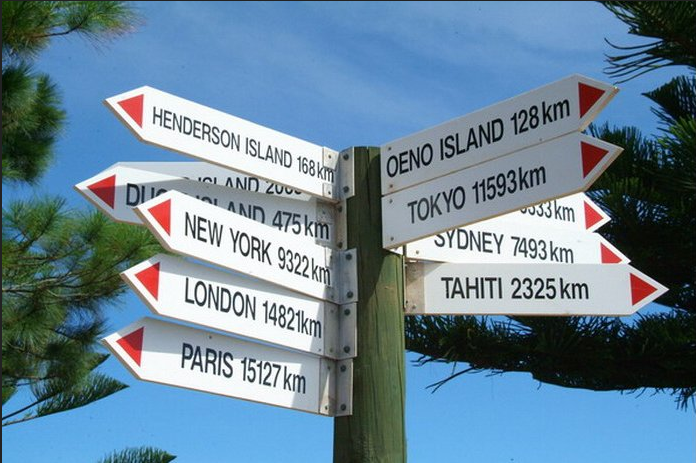 The project that I am about to undertake takes place on Pitcairn island. Many of you won't have heard of Pitcairn island, but it really is quite a remarkable place. It is Britain's last remaining overseas territory in the Pacific Ocean, home to only 47 people, most of whom are descended from the famous Mutiny on the Bounty,  and measures just two miles long and one mile wide. It is a volcanic piece of rock with no beaches, no harbour, off the main shipping lanes, and is 340 miles away from the nearest airstrip, which lies to the west, in Mangareva, French Polynesia's furthest outpost. To really understand where Pitcairn is, take a look on google maps and then zoom out!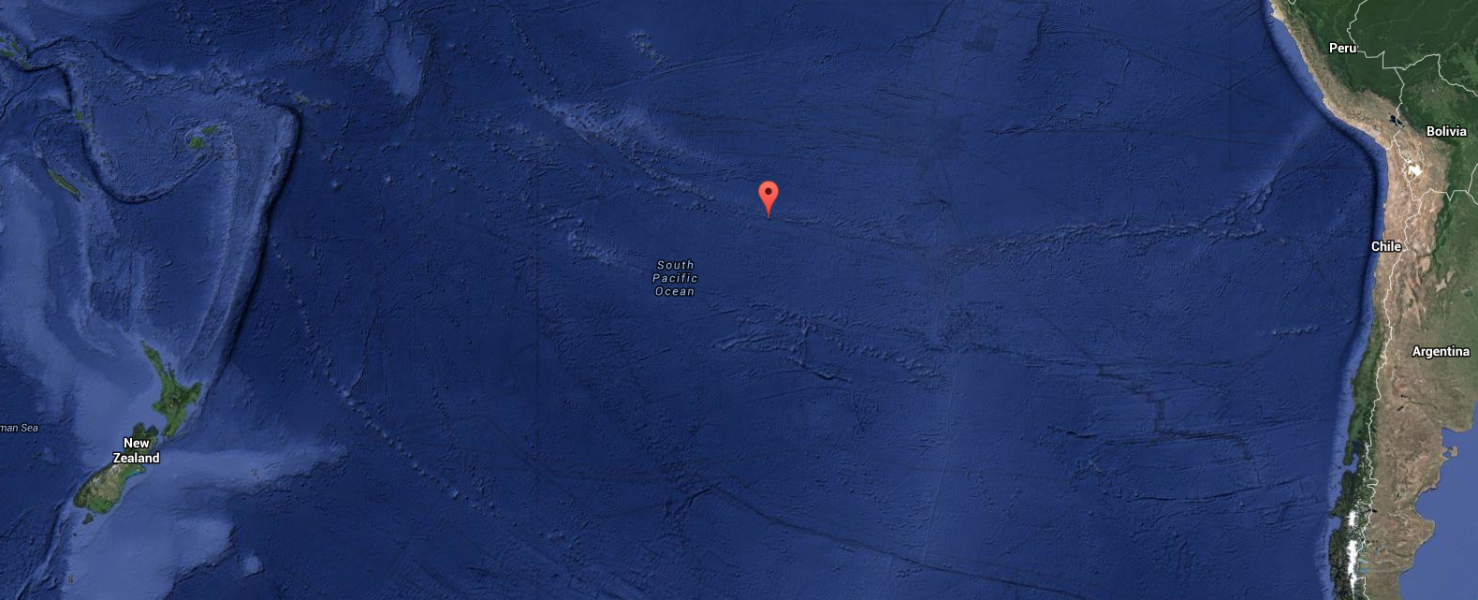 (That's New Zealand on the left, and South America to the right).

I have just been given the most fantastic news and the most amazing opportunity I could ever dream of... It has taken me almost 3 years to get this far, but I've just won this year's Journey of a Lifetime Award  from the Royal Geographical Society and BBC Radio 4. This means that they are giving me £5000 to help pay for travel to my dream destination, and provide me with audio recording equipment to create a documentary to be broadcast on Radio 4 later on in the year. It was a rigorous selection procedure, and I'll have the BBC making sure that everything is delivered on time, and The Royal Geographical Society making sure I come back in one piece. You can listen to previous award winners' programmes here 

Few people have ever visited Pitcairn.  It is the world's least populous jurisdiction, world's smallest democracy, and world's most isolated community, and the first place that women got the vote! The only way to reach the island is from Tahiti to Mangareva, where you catch a boat that takes three days at sea. To make matters more extreme the boat only visits on 3 month rotations (or you can stay for 4 days, with trips 4 times a year), so I will be marooned on Pitcairn for 96 nights, all by myself, until I catch a supply vessel returning to new Zealand. Visas are hard to get and the waiting list for the boat can take up to a year. My journey is scheduled to depart in early March from Mangareva, and I will be leaving the UK in late February.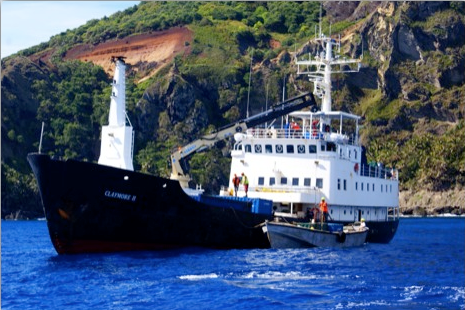 (Image above is of the Claymore II, the boat I'll be travelling on)

---

My project aim is to create a comprehensive photographic record of Pitcairn island, detailing its geography, custom, people and culture. The long term aim is to create a book of the work, but there will be a range of outcomes including film footage, audio recordings, as well as photographs and writing. Because of the length of my stay, I'll also be able to experience a birthday on Pitcairn!

I usually work with Polaroid film, and many of you will know me for my work within that medium. I mainly shoot expired film, but that is fast dying out, and I aim for this to be my swan song project, and tearful goodbye to the deadstock Polaroid film I usually shoot. 
I want to draw out the parallels between the fragility of the deadstock Polaroid film and the delicate nature of the Pitcairn people. This project will use up the last of my stocks to make a project that really counts. I will also be shooting Impossible Project film along the way, pushing it to its limits, and creating a new series of emulsion lift works from it.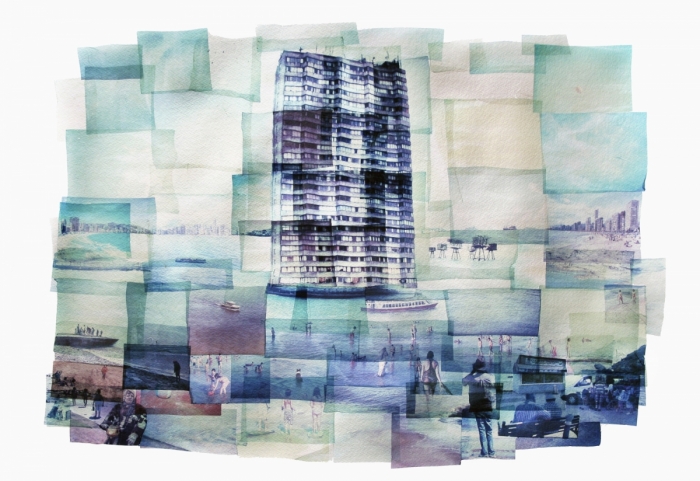 (This is one of my emulsion lift works)

Much of my work is also concerned with identity, and particularly with Britishness. My own identity is very fluid, partly because I spent much of my childhood living on a boat sailing the world, with water rationing, no refridgeration, no flushing toilet, canned food, and powdered milk, moving from place to place and adopting new tastes along the way . For this reason I've always struggled with the idea of nationality and the identity granted by my passport. It is also for this reason I have been drawn to Pitcairn, a place that echoes many of those survival principles and is also a British bolthole far off the beaten track.  This journey to Pitcairn will allow me to revisit these recurrent themes in my work, and my past stands me in good stead with the islanders themselves, and is the main reason why my long stay visa has been granted.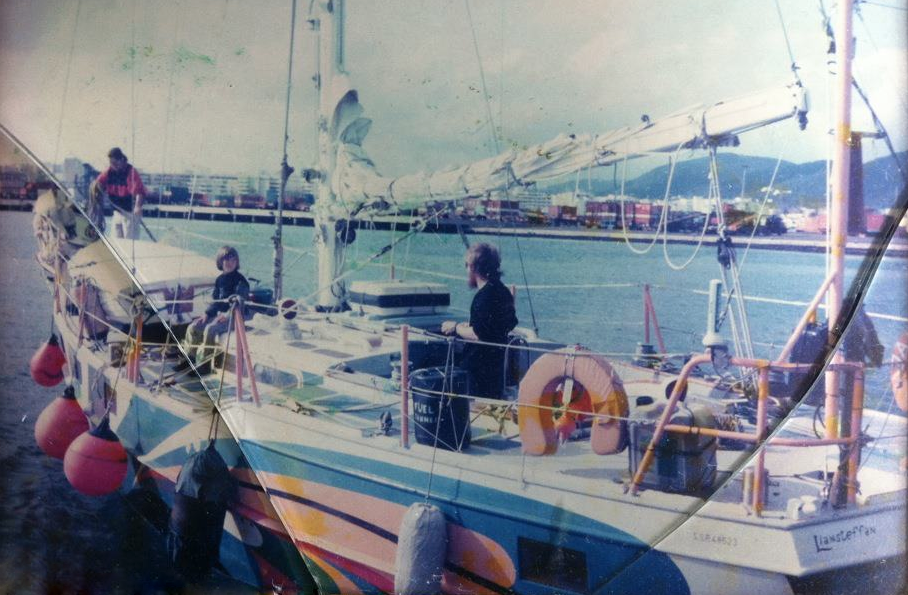 (That's me sitting on the cabin roof, leaving Ibiza)

This project will also give me an opportunity to photograph using other methods and take my work in new directions, and I will be travelling with my Hasselblad, a 35mm Contax camera, and my 5x4 Graflex camera. This will be my chance to create a legacy project for Pitcairn, and I also want to stage the first ever exhibition on the island (there are no printing services, limited electricity that runs only a few hours a day) with instant pictures, and then bring those back to the UK for exhibition here. It would be the first ever touring show to begin in Pitcairn, and the first photography project to ever take place there. 

Once I leave for Pitcairn, there is nowhere to buy film, and no way of receiving post. I have to take everything I need with me. I am writing to you all to ask for your support to make this happen.

The £5000 that I have received will get me half the way there but it will not  pay for my accommodation on the island (approx £4000 for my stay), or my film and processing costs. I will also need to buy back-up equipment and film recording equipment, as well as practical items such as waterproof carrying cases, flotation devices, charging packs, and medical supplies.

Because of the grant conditions from the Journey of a Lifetime Award, I cannot postpone my trip and obtain the money through other means, so I'm appealing to you all to help make this the best project that it can possibly be. 

I will be sending post cards from Pitcairn as thank-yous (which will probably arrive here after I do!), and can offer prints for larger donations.  I will also be keeping a blog (they do have very limited internet, 56kb for the whole island!) so you can see that your money is being responsibly spent. I will also be taking a small scanner to the island, so I will be able to keep everyone up to date. 

 I really hope you will consider helping me, and I look forward to keeping in touch with you all as my journey progresses!
+ Read More