111
7
Help The Revolution To Inspire
$8,815
of $15,000 goal
Raised by
117
people in 12 months
HELP THE REVOLUTION TO INSPIRE
Greetings family, friends, supporters and members of the community.
I'm reaching out to ask for assistance in opening the doors of the Revolution To Inspire Empowerment Center.
In June of 2016, I secured a lease on a great location for a community center in the downtown area of Stoughton, MA, named The Revolution To Inspire Empowerment Center (RTIEC).
I began making progress by painting and replacing the floors, only to hit a roadblock
.
Upon inspection
, t
he town of Stoughton informed me that a handicap accessible restroom is required on the first level of the two story building, in order to be given a permit to operate. With this unforeseen cost added on to the already overwhelming responsibilities of preparing the property,  I began construction on the bathroom.
Unfortunately, expenses started accruing, while my resources began to deplete, causing the project to come to a standstill.
Currently, my finances are stretched dangerously thin, so thin that the opening of the community center is now in jeopardy.
To date, I have used over $30,000 of my personal finances to cover all associated costs of the community center, as testimony to my true commitment to this project. Considering the needs that must be met in order to open the doors of the community center,
my last resort is to reach out to you, my community
and those who have been moved by my work thus far.
I humbly ask you to contribute to help fund the remaining costs of OUR community center.
***
Funding will go primarily towards
the completion
of the handicap accessible restroom, renovations, installation of a sign out in front of the center, and general operating expenses.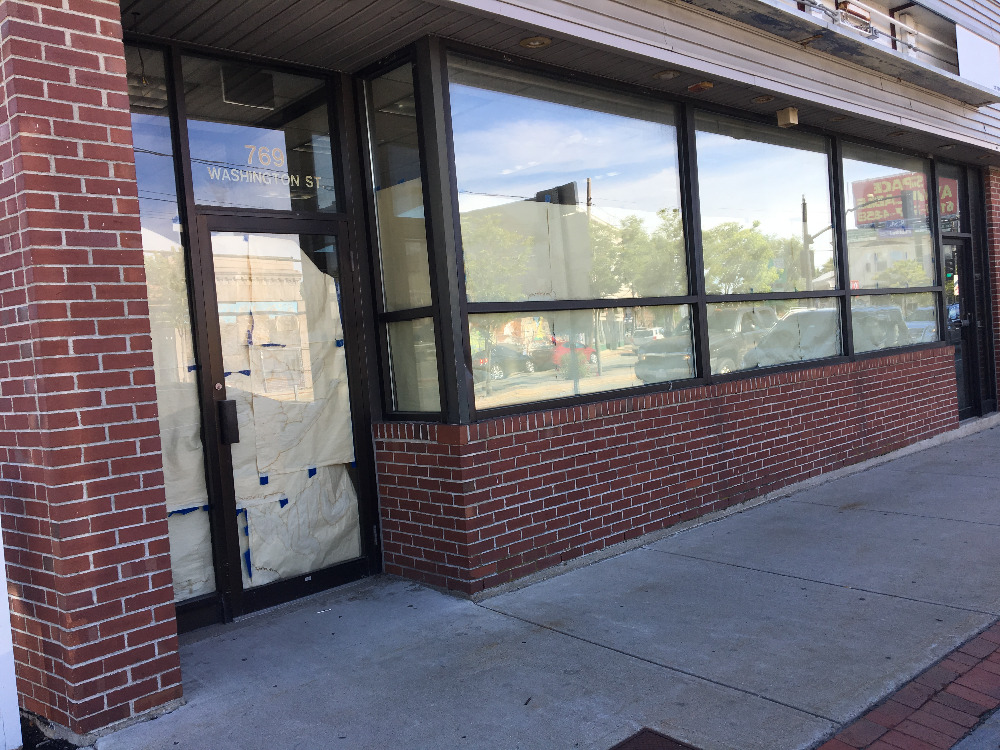 Community center goal is to provide:
****Art gallery space
****Art program
****Youth Mentoring Program
****Youth Empowerment Events
****Youth Employment
****Youth Leadership programs
****Workshops (Adults and Youth)
****Clubs (chess, book .....etc.)
****Theatre programs
****Poetry events
****Panel discussions
****Support groups
****Creative space for innovators
****Afterschool Programs
****Community meeting space
****STEM program
I also understand it is paramount that benefits of the community center be accessible to all community members despite circumstances.
With this in mind, confidential scholarship programs for workshops and classes will be made available to those in need.

It's important for me to express that I do understand the financial needs for the community center will not stop once the doors are opened. In preparation for the ongoing costs associated with the organization, I have plans to apply for short and long term funding. I have also built financial infrastructure in plans for affordable community engagement that will contribute to the sustainability of the community center.
Mission Statement
The mission of the Revolution To Inspire Empowerment Center (RTIEC) of Stoughton, MA, is to service and empower the community through workshops, art, educational programs and events.
RTIEC aims to fill a gap in healthy community activities, especially in support of the youth where they may come together in a safe, healthy and creative environment. 
Federal tax I.d # 82-2578397
Please join me in support of the RTIEC mission by making a donation. Every dollar counts and will bring us one step closer to opening the doors of the Revolution To Inspire Empowerment Center on the target Grand Opening date of Saturday, September 15th 2018
With gratitude,
Royale L'radin- Founder of  The Revolution To Inspire
+ Read More