48
3
Rescue of 28 Puppies & A Momma Dog
$1,710
of $7,500 goal
Raised by
43
people in 11 months
On August 1st, a momma dog and her 12 puppies were left at the Fort Bend Animal Shelter in Texas. The puppies are very young, around 4 weeks old only, leaving them very vulnerable to potentially getting very sick in the shelter environment. As the days went by, members of The No Kill Project watched with high hopes that a local rescue would be able to help this family. But knowing, that local shelters are overextended and over capacity, these hopes were not fulfilled. The sadness in the mom's eyes is palpable and you can tell she has lived far too much in her few years on Earth; this is not her first litter. From all the way in the East coast, this sadness was felt by all our members. 
As hope waned that a rescue would pull them, we, The No Kill Project, decided that it was time to step in and help. With the help of an amazing couple willing to help transport them to NY, we at The No Kill Project are going to help. But as fate would have it, upon speaking to shelter staff in Texas, it was learned that on the same day that arrangements for their pull were being made, 16 more puppies from two different litters were left at the shelter...
Now we were faced with a hard decision. Taking on 29 dogs is a hard challenge for a small rescue in the northeast. However, the thought of leaving them behind when we could save them all and find them loving, forever homes was too much to bear. The opportunity for transport is hard enough and saving 29 lives is just a risk we have to take. So we have agreed to help them. Now we need your help. Full vetting of 28 puppies and a momma dog is going to be incredibly expensive. This is a large undertaking but we have to try. We have to take away the sadness in the mom's eyes, give her a chance for a good and loving life, and most importantly making sure she never has to have another litter of puppies again. The 28 puppies will have a chance to find the homes they deserve. 
We need help. This is a massive rescue mission for us.
The money that is being raised is for spay/neuter of 29 dogs, heartworm testing, flea and tick medications, vaccinations, rabies vaccinations, fecal tests, wellness exams, heartworm medications, and for anything else these beautiful dogs will need. 
We are a 501(c)3 non-profit animal rescue. All donations are tax exempt. You can reach us on our facebook page or by email at
info@thenokillproject.org,
 or through this fundraiser for updates. 
To the 29 beautiful souls coming our way...we promise to do everything we can to ensure you will be completely medically cared for. We promise to find you loving homes. We promise to do our due diligence in finding you these homes with mandatory home visits, reference checks, veterinary references, adoption fees, and legally liable contracts. We promise to love you. We promise you full bellies and soft beds. 
Please consider helping us. 
Thank you, 
The No Kill Project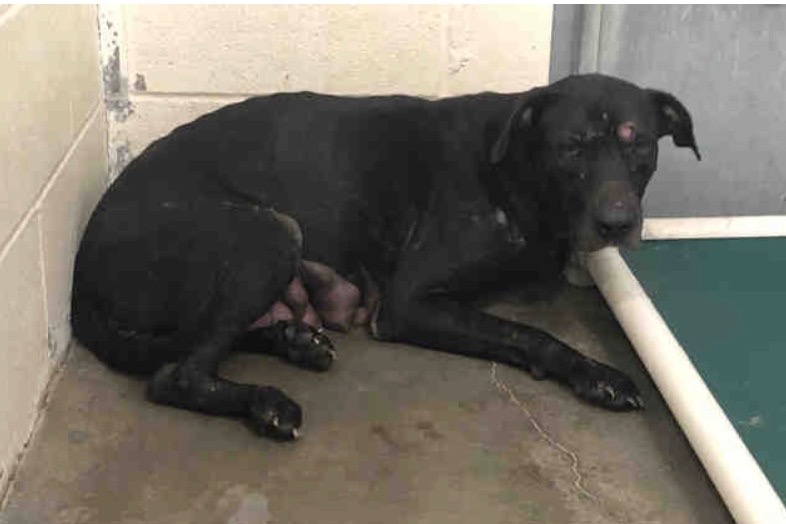 + Read More
Update 2
10 months ago
Share
It's been a little over 3 weeks since our puppies arrived. They have been doing relatively well. It's been 3 weeks of fighting worms and parasites of all kinds imaginable. Hookworms, roundworms, tapeworms, coccidia have been the predominant parasites we have been fighting. All puppies have received several rounds of different dewormers and anti-parasitics. In two cases we did need to visit an emergency hospital and in other cases we have had to do several trips to the vet for emergency care. We feel like for the most part we have won the battle against the parasites but for some of the puppies the battles are still ongoing, but everyone is much improved!
Every single one of them undeniably adorable. All are in foster care and some have even gone to the homes where they'll be adopted under foster-with-intent-to-adopt agreements in place!
They're all happy healthy and bouncing puppies. Next week will mark the start of booster vaccinations and we will also begin to schedule their spay/neuter appointments. Some of our heavier little ones are already 10 lbs!
Due to a few emergencies, we still need to continue to raise for the care of the 28 dogs. Please consider donating to this fundraiser. Thank you for all of your support thus far!
The No Kill Project
+ Read More
Update 1
10 months ago
Share
We decided to name her Grace...It's been 12 days since we've been graced with her presence in our lives. Upon arrival she was looked over and she has many old injuries which explains her fear of the human hand. Upon examination, our vet could feel small masses on her body which are consistent in size and mass to BB bullets or pellet gun fragments. She is weathered. She is torn. She is tired. She is overbred. And she's only 3. Grace has endured a lot of suffering in 3 short years.
We made the decision that she needed to decompress by herself. She was sent to an amazing and incredibly patient foster who has been teaching her day by day that not all humans are bad. We were all ecstatic when her foster announced to us that when seeing her one morning, she gave her tail a little wag!
Let's think about that for a moment: we're excited about a dog giving her foster a brief tail wag. This should never be ok. Grace has been robbed of 3 years of her life, spent in undesirable and downright abusive conditions. Animal abuse must end and harsher sentencing for abusers must be implemented. Constituents must make their voices heard. We can only hope that the day will come when animal abusers will begin to fear a harsh punishment system and then perhaps think twice before shooting a dog with a BB gun.
We still need help. Our bills are enormous and we're nowhere near what we need to have raised. We are asking our supporters to please share our post and fundraiser to continue to help these and the many other animals we have under our care. You can donate to our gofundme,
https://www.gofundme.com/rescue-of-28-puppies-amp-a-momma-d
… Or through our PayPal.
Thank you to all who have supported us thus far.
+ Read More
Read a Previous Update