A book from the heart in Colorado
$5,510
of $19,500 goal
Raised by
12
people in 44 months
Have you ever had a life defining moment that cut your life into before and after? 
Ever had that moment when everything became so blatantly clear and then realised it had been clear all along, it's just that your eyes were permanently closed?
I am an Australian
published author and journalist
 going to Colorado to write a book inspired by the recent death of my mother, a book to change my world and the world of those who read it. You are invited to be part of the journey.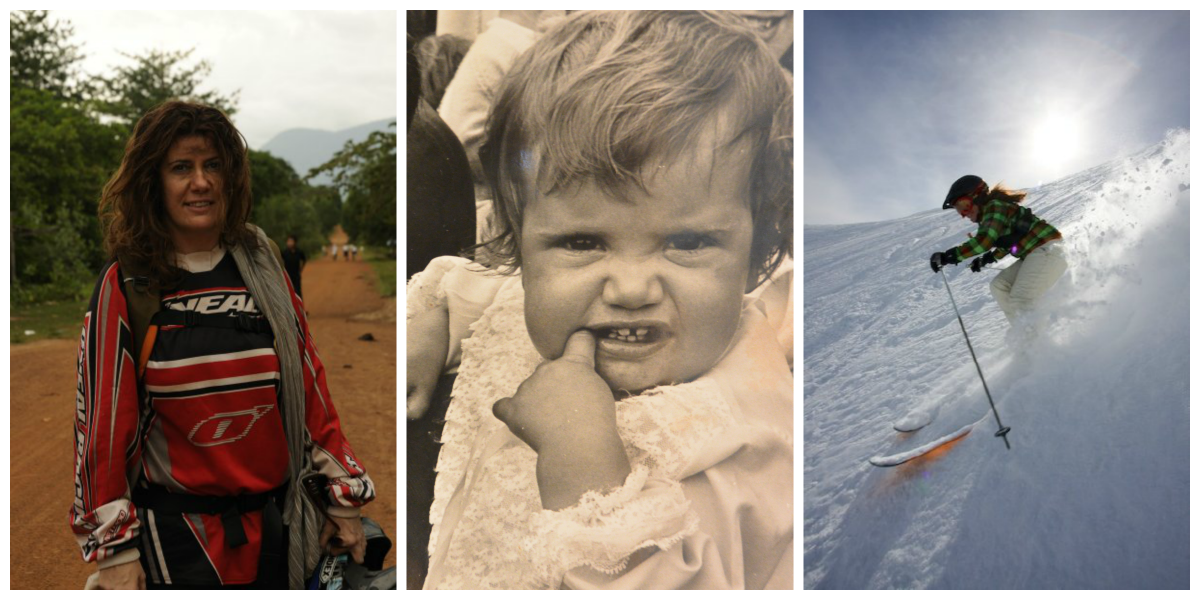 How your investment can benefit YOU


My ski blog
Snowsbest.com 
is the leading independent snow travel blog in Australia with an engaged social media community that reaches up to 200 000 people (#justsaying). 
I am offering individual donors and business investors some promotional opportunities within my network in exchange for supporting my new book project.  
You can invest anonymously or with your name and you can do a "one off no questions ask donation" or you can choose from a reward package outlined below.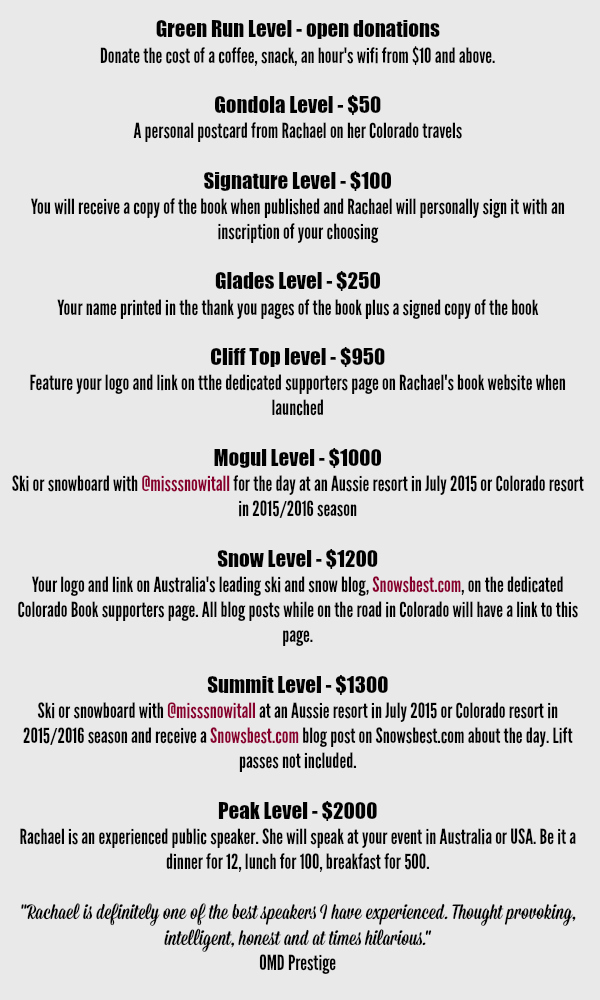 Why will this book be a success?
Some people have a time, some books have a time, this is that time.
I've written two books before (see below), both published with Random House and contributed to four anthologies so I understand the publishing world.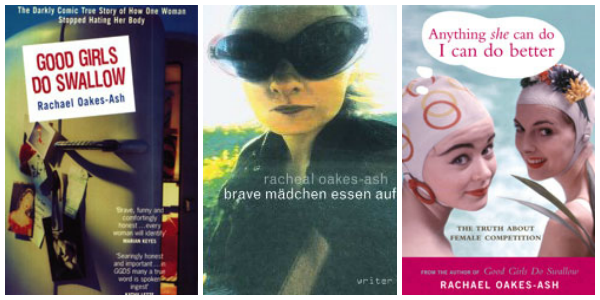 Without giving too much away about my
new
book concept, that commercial confidentiality thing again, I can give you testimonials from two of the chosen few lucky enough to confidentially view the book proposal and sample chapters.
What will the funds be used for?

Writing takes time. Good writing takes full dedicated time and time, as we know, takes money.
The book concept needs to be written while on the ground in Colorado which means leaving my home in Sydney and heading to the USA. The concept is also time dependent which is why I need to go this year.
While I cannot reveal much about the book concept now due to commercial confidentiality, I can tell you that my book proposal is currently in the hands of New York agents in the hope of securing a book deal soon.
But like writing, securing a book deal can take up to six months and then longer to see any money. However I need to start the writing process soon due to the time dependency of the concept and that means letting go of the majority of my income streams to do that.
I need to subsidise my reduced income for at least three months in order to get it done. I can't work in America as I don't have a green card and then there's that dubious exchange rate we really don't like to talk about. Losing almost thirty cents to every dollar really does sting.
The good news is I'm not asking for money for jam, I am offering some legitimate business opportunity exchanges in return. 

Why help me?


I am a giver. A connector. It's in my nature, I got it from my mother. But when it comes to giving to me, well, you understand. I suck at it.
So here I stand, 100% me as I am, crowdfunding for myself.
It is my lesson in receiving.
+ Read More
Be the first to leave a comment on this campaign.