Amy Foster-Broken Neck-Mom of 6
$45,085
of $100,000 goal
Raised by
414
people in 36 months
A way to help with the Foster family personal expenses.

Many have had questions as to exactly HOW the accident happened. We thought we would share the story with you.

Kevin and Amy had been traveling for hours. After a LONG day, Kevin was exhausted. Amy was staying up with him to talk to him and help keep him awake. Well, she began reading a book and dozed off while she read. Kevin was only about 10 minutes from my parents house on the interstate and he fell asleep. He awoke when the vehicle hit the soft ground in the median.

When the vehicle hit the median, it immediately began to flip the vehicle. It rolled violently over about 3 to 4 times and landed in a paved turn around in the middle of the highway. Praise God all this happened in the middle of the highway which made it so that no other vehicles were involved.

Due to Kevin being awake when the vehicle began to roll, he was able to brace himself. Also, the children were safely protected by their car seats. But Amy (it appears) never woke up through it all and when the vehicle landed on the hard pavement in the median, they think that it caused the vehicle to jolt extra hard. At some point in the tumble, Amy's head was struck with EXTREME force, causing her neck to SEVERELY brake. She has cuts in her head and bad bruising on the side of her face/neck. She also had to have stitches in a small cut in her leg.

Well, as soon as they landed, Kevin began to urgently call out the names of his family to make sure they were all okay. The children were crying and assuring him they were okay. Then, he looked over at Amy. He called her name only to have her respond to him in a whisper that she couldn't breathe. Her head was resting twisted on her shoulder and her leg was up and twisted in a weird position. Kevin assured her that she was breathing because he could see her stomach rising and falling. He was desperate to get to her and help her. So, he climbed out of his window into the pouring rain, and went over to her side to help her.

He adjusted her leg more comfortably and tried to adjust her so that she could breathe better. She said a few phrases - "I can't breathe", "I think I broke my neck- I can't move", and "I'm thirsty".

Kevin continued to encourage her to hang in there!! By then, other vehicles had stopped to help and call 911. They came over and pulled the children from the car and let them sit in their dry vehicles. They could not get Amy out, so they kept telling her to hang on and that she had 6 children that she needed to stay alive for! She continued to act like she wanted to drift off to sleep, but Kevin and the other helpers kept talking to her to keep her awake.

Amy has NO recollection of those horrible first moments and does not recall the accident at all. We are BLESSED beyond measure that she is still with us because the doctor said that her body was in spinal cord injury shock. An injury that severe to the spinal cord can create havoc in the human body. The brain struggles to send the proper signals to the body and its organs to function properly. Hence, that is why she is still (today is Resurrection Sunday - day 3) on the ventilator to help her lungs breathe properly. She is also on medications to keep her blood pressure up, among other things.

However, her brain is totally coherent and we are blessed to try to figure out what she tries to mouth to us with the tube in her mouth.

Kevin's first words to us when we saw him in the hospital were, "I'm sorry!" We hugged him and crying profusely, we assured him it was okay and that we do NOT blame him! It can happen to the BEST of us. We hold NO grudge against him, but rather sorrow for him for this burden he must bear. He has been AMAZING through this all and shows love, humbleness, and spiritual strength. We are blessed to call him our brother in law!!
+ Read More
Update 2
33 months ago
Share
Well, today is July 31, 2015 and Amy went back to NY the beginning of May and was in Rehab for about a month and a half. She went home the middle of June! She has a little use of her arms but is still medically considered a quadroplegic (sp?). As a wife and also mother to 6 small children, this is such a time of suffering for this dear family!! Please continue to keep them in your prayers. We are SO thankful for the money that has already been donated, and for the volunteers that have helped the Foster Family cope with life.................BUT, we realize how MUCH the Foster Family has to still do to make Amy's life now "handi-capped" accessible. Thank you for reading this and for considering and praying what God would have you to do to continue to help the Foster Family! Please feel free to watch the updated video below of the Amy Foster Story. God bless you all!!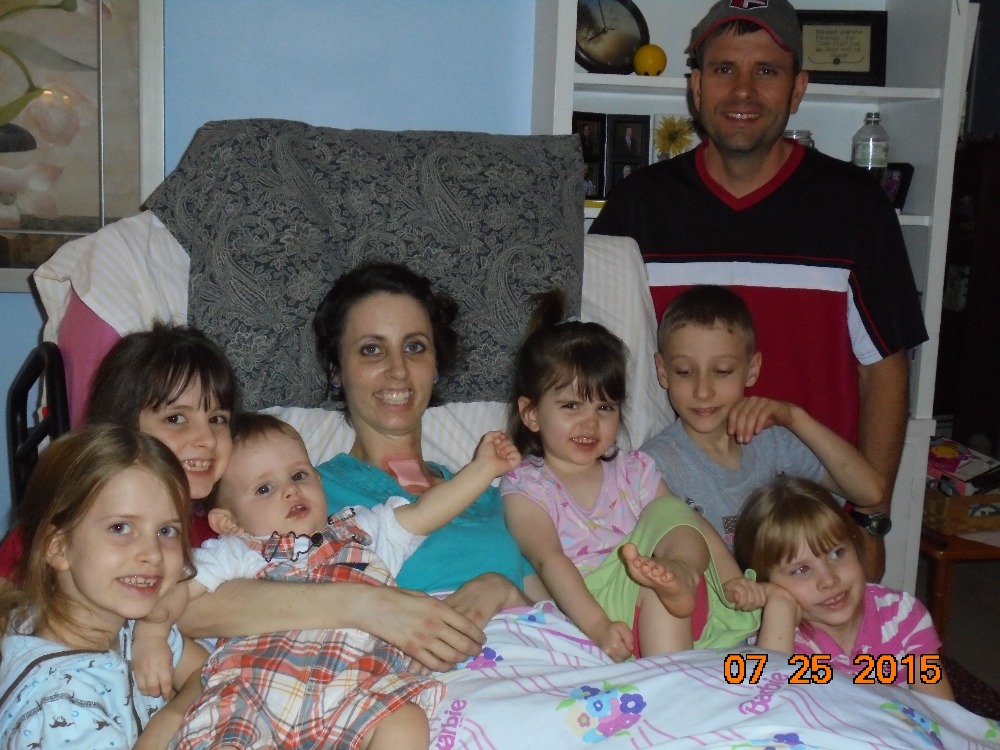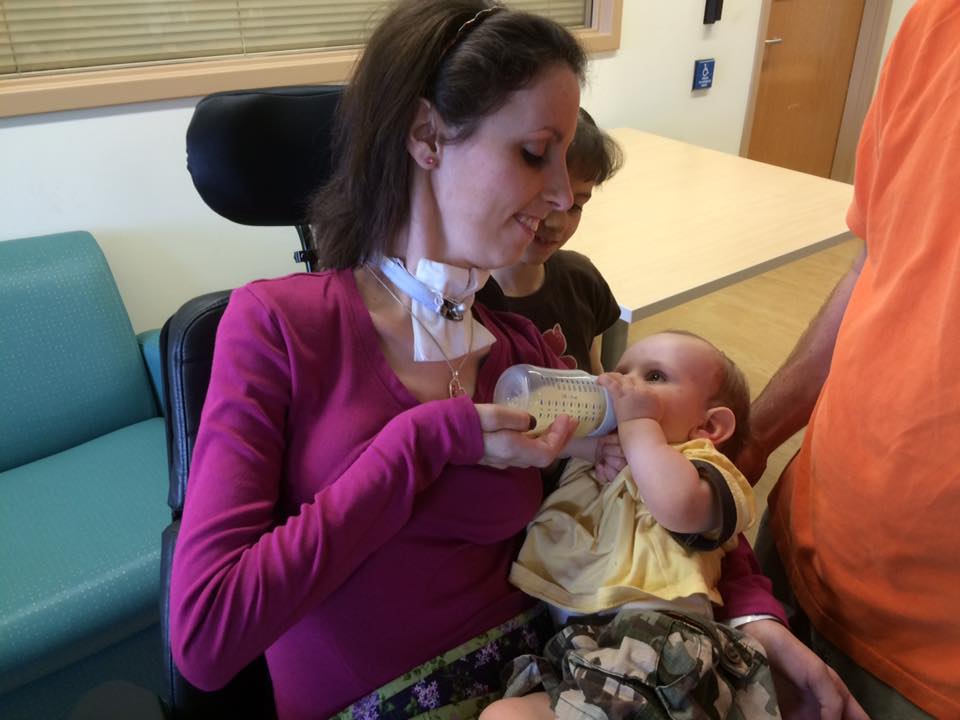 + Read More
Update 1
36 months ago
Share
Amy is doing well and is waiting to be transferred back to her home area for rehab. She is looking forward to knowing that her 6 precious children will be back in their own home! Amy is still learning how to swallow and breathe on her own. She will be encouraged just to overcome these 2 hurdles. Then, we are hoping she can continue to try to get the use of her hands back. She has slight movement in them, but is VERY limited as to what she can do with them at this point. We are still praying for a miracle for Amy of complete recovery. We know that the healing of the spinal cord is VERY slow going, so we try to focus and rejoice at the little accomplishments. Amy and Kevin thank you all from the bottom of their hearts for your support! They have been SOOO blessed by your donations! The cost of this whole ordeal has SO many hidden expenses. The donations have been a HUGE blessing and thank you again for all you have done to make this time easier to get through! God bless you all!
+ Read More
Read a Previous Update