Girl Scout Troop 353 at Nationals
$800
of $4,000 goal
Raised by
15
people in 44 months
The girls of Girl Scout Troop 353 need help!!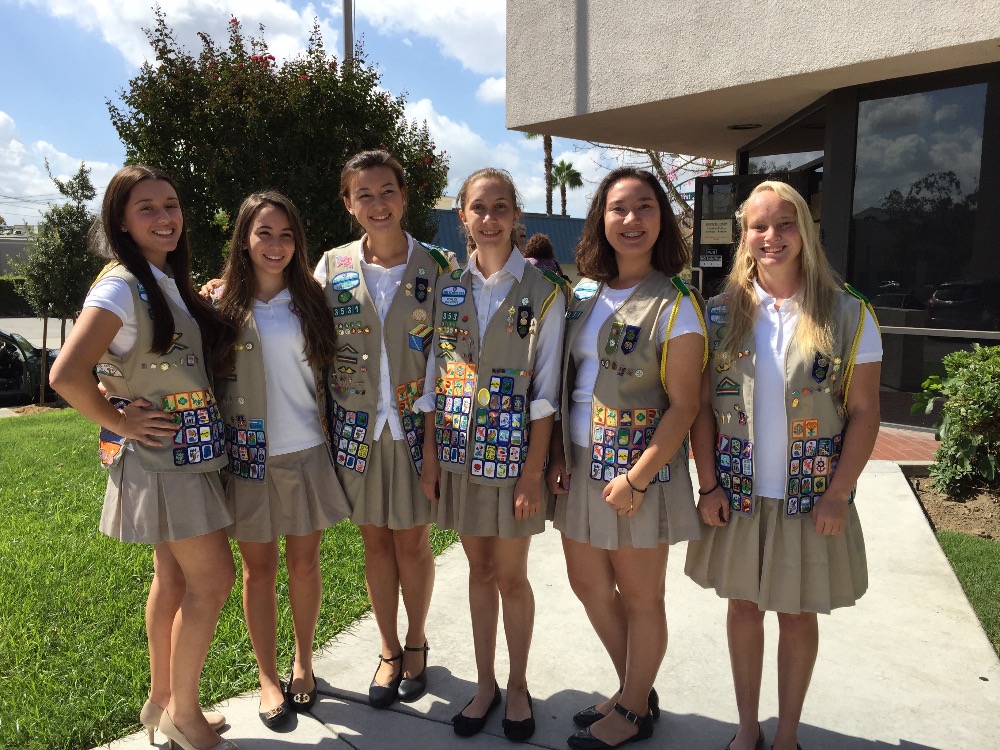 They have surpassed all their wildest dreams in the last month, and earned their way to National Finals in 2 competitions-  Team America Rocketry Challenge-  a rocket design competition, and SeaPerch- a competition to design and build underwater robots to navigate obstacles and perform tasks that mimic the work of real underwater ROVs.
This means that they need funds!  They have no outside support for their science explorations besides what they earn selling cookies.  But travel across the country twice in the space of a month, shipping the robots (the batteries are too big to fly), shipping the rockets (the motors cant be sent in a plane), and all the entry fees is more than they have earned.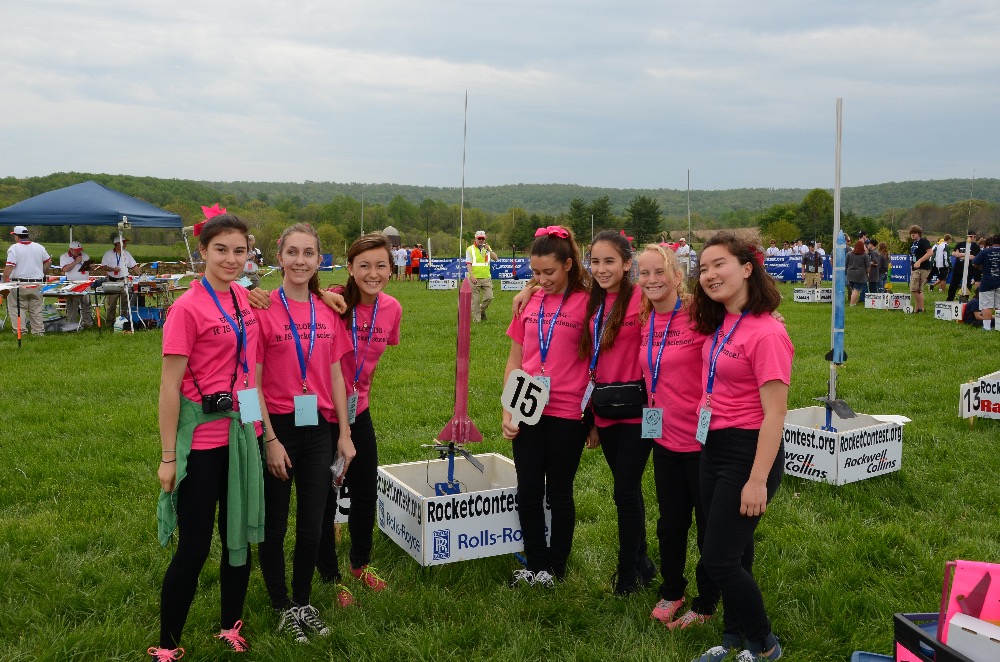 The girls of Girl Scout Troop 353 have spent the last 2 years designing, building, and competing with performance rockets in a National competition sponsored by NASA and the AIA.  They have learned the physics of airflow, motor impulses and propellant materials, the nuances of drag and how to airfoil fins; they studied trig and calculus on their own to calculate launch angles since they arent old enough to have these classes yet in school.  This year, they launched 36 times to get perfect scores to submit; their rocket had to fly to exactly 800 feet, be aloft for 46-48 seconds, and carry and land a raw egg without breaking- and it did! All year they spent their friday evenings and weekends building, revising, studying launch data, and had 3 rockets destroyed by motor explosions that they had to start from scratch after.  They have out-designed and out-flown 700 teams from across the country and were selected to attend National Finals Fly-off in Manassas, VA, in May, and compete against the top aerospace designers at the high -school level in the country.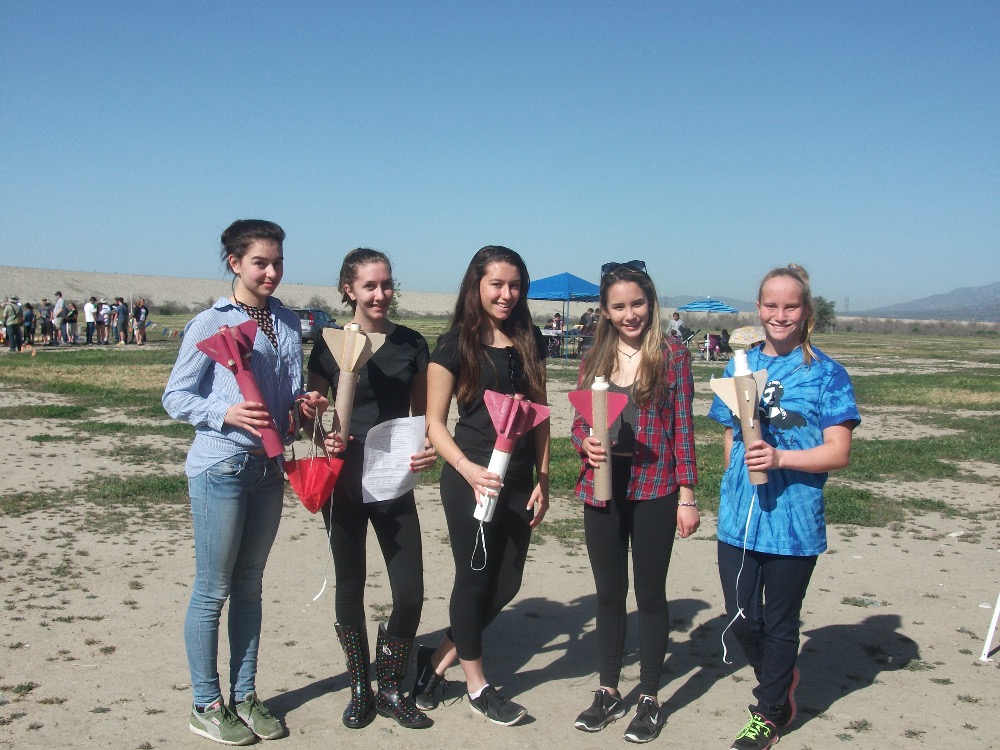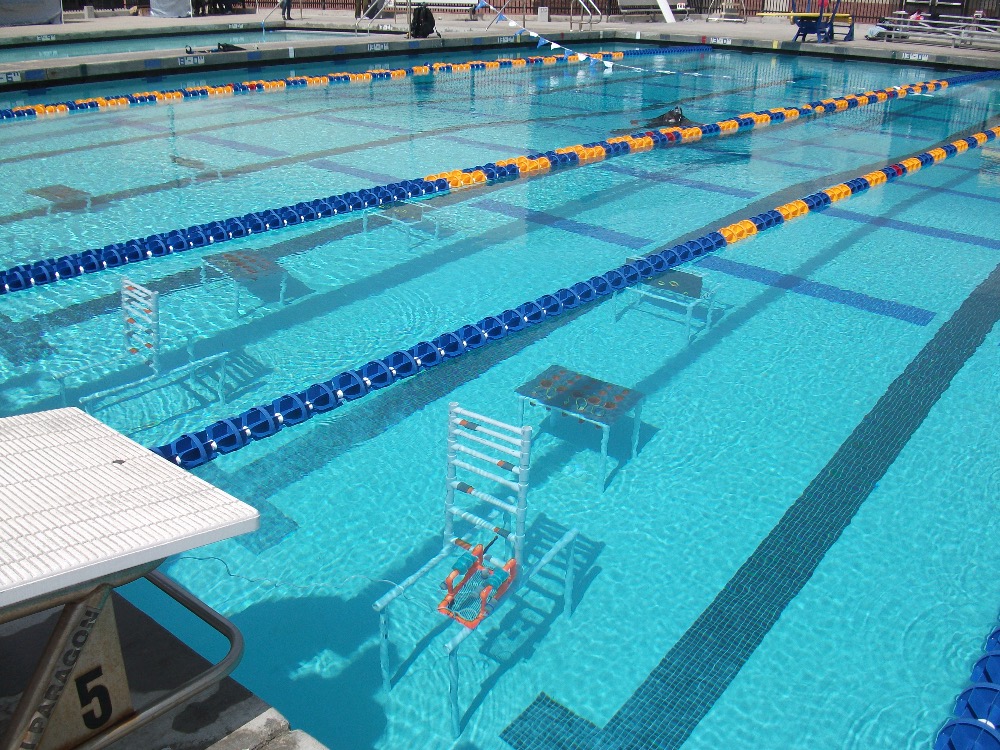 This year Troop 353 added a new challenge to their Scouting  program-  in addition to their rocket building, they built and competed with underwater robots in the SeaPerch competition!  Even though they have never done this before, they learned electronics and soldering, fluid dynamics and ballasting.  They competed in a Regional Qualifier competition in March and won 1st place in all 3 competition categories-  poster presentation, obstacle course, Finesse challenge- earning them advancement to National Finals in Massachussetts in May.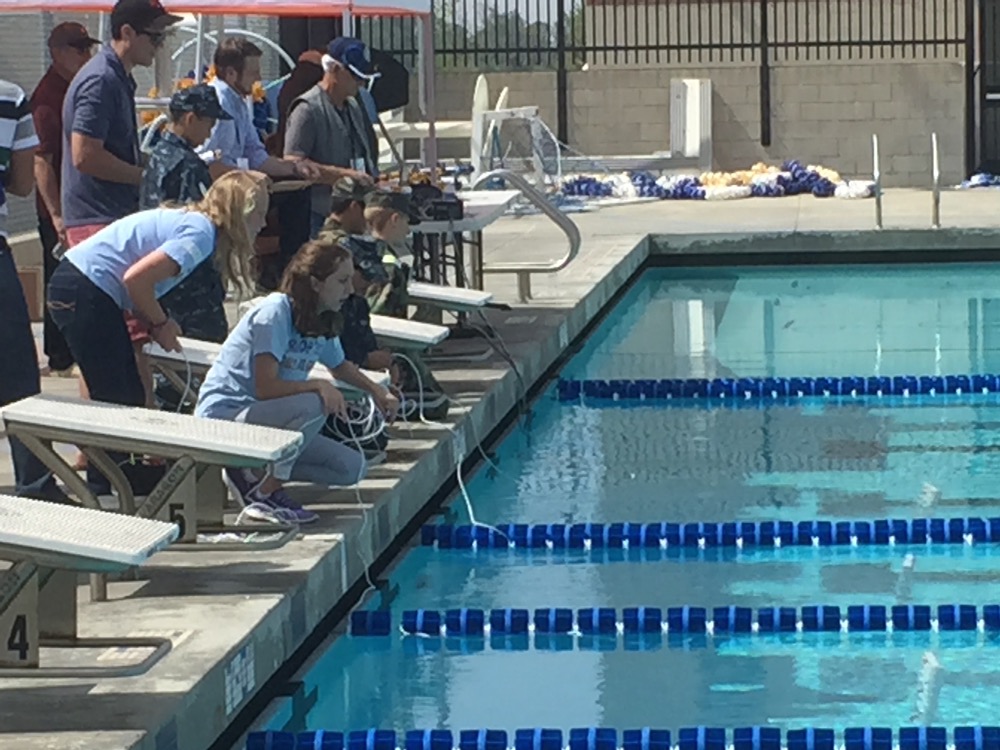 The girls of Troop 353 have competed in Lego League Robotics and progressed to State Finals while in middle school.  This year completes their goal of designing, building, and competing with UAVs on land, in the air, and underwater!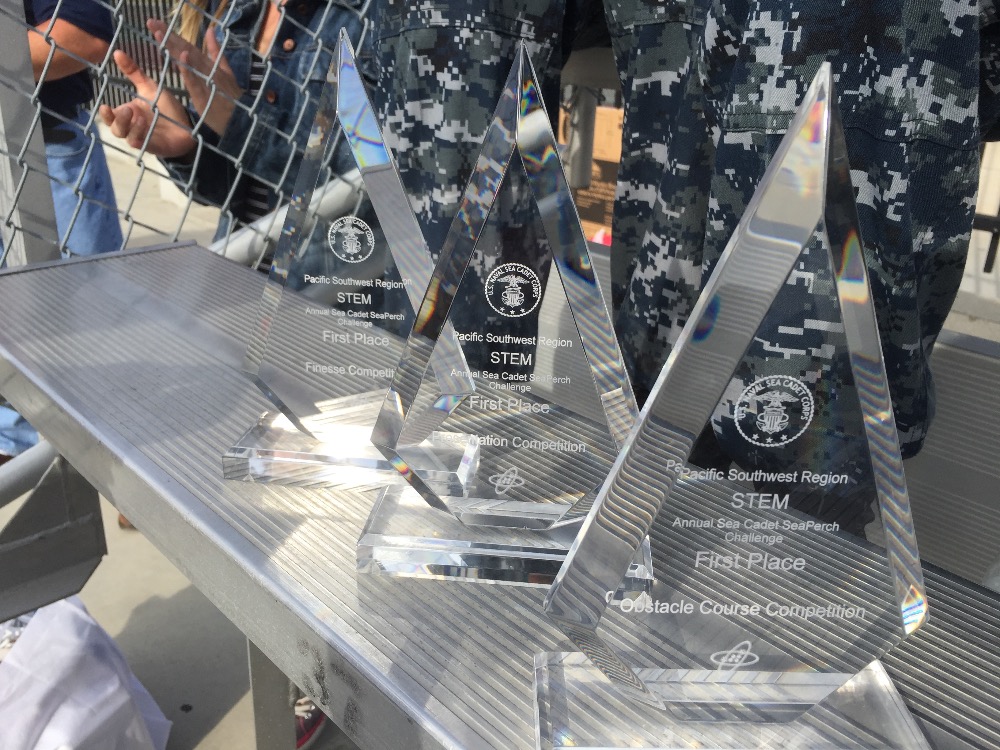 The girls of Troop 353 have earned over 2500 merit badges, 1800 participation patches, pins and awards, and ALL the highest honors available at each level of the Girl Scouting program including their Gold Awards.  They have hiked over 500 miles; learned, taught, and practiced minimal impact outdoorsmanship, and backpacked the entire Gabrielino Trail.  They have been recognized by the National Park Service for tree planting and restoration work.  They have given service to their communities in every year of their Scoutingcareers, and were recognized by President Obama at the Gold Medal level for Volunteer Service to the Nation.  They have taught programs for younger Scouts to share their skills in every year of the troop.  They have sent poems to the Poet Laureate, written letters to their elected officials about issues they are passionate about, and given a presentation to Congress about girls in STEM programming.
Please help them realize their dreams.  Donations in any amount will help them travel to the culminating events of the TARC and SeaPerch competitions.  The girls of Troop 353 have worked very very hard to achieve what they have done.
 If you appreciate what they are exploring,
 if you want to help sponsor girls who are competing and winning in programs that are virtually all male- breaking sterotypes and showing younger girls that they can do anything in any field they dream of,
 if you'd like to help them start blazing the trails they are going to follow as future leaders in the world,
Please donate to their Competition Travel Fund!
+ Read More
Update 2
43 months ago
Share
Girl Scout Troop 353 is packing their bags to fly to Virginia- rockets have been shipped ahead- motors ordered and shipped-
TARC 2015 is this weekend!

our rocket Pippa will have to fly Round 1 to 800 feet, be aloft 46-48 seconds, and carry and land a raw egg.
if she does as well as she has been doing, she will need to fly Round 2 to 775 feet and be aloft less time.

rocket George is along as backup- George took us to Finals last year, but suffered an explosion earlier this year and had to have reconstructive surgery- we are hoping to let her RIP.

we are launching early- at 0815- so cross you fingers for the girls of Troop 353 on Saturday.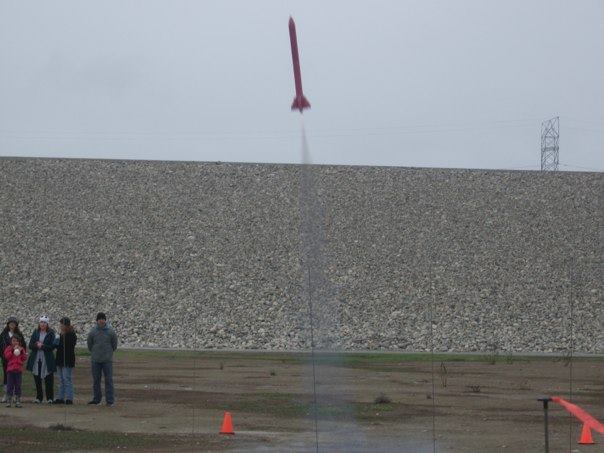 + Read More
Update 1
44 months ago
Share
Girl Scout Troop 353 is asking for help-
we out-flew 700 teams of rocketeers across the country and are now invited to National Finals in rocketry!!

we out-navigated all the underwater robots at Qualifier and are now invited to National Finals in robotics!!

help us blaze girl-power trails by donating to our travel fund.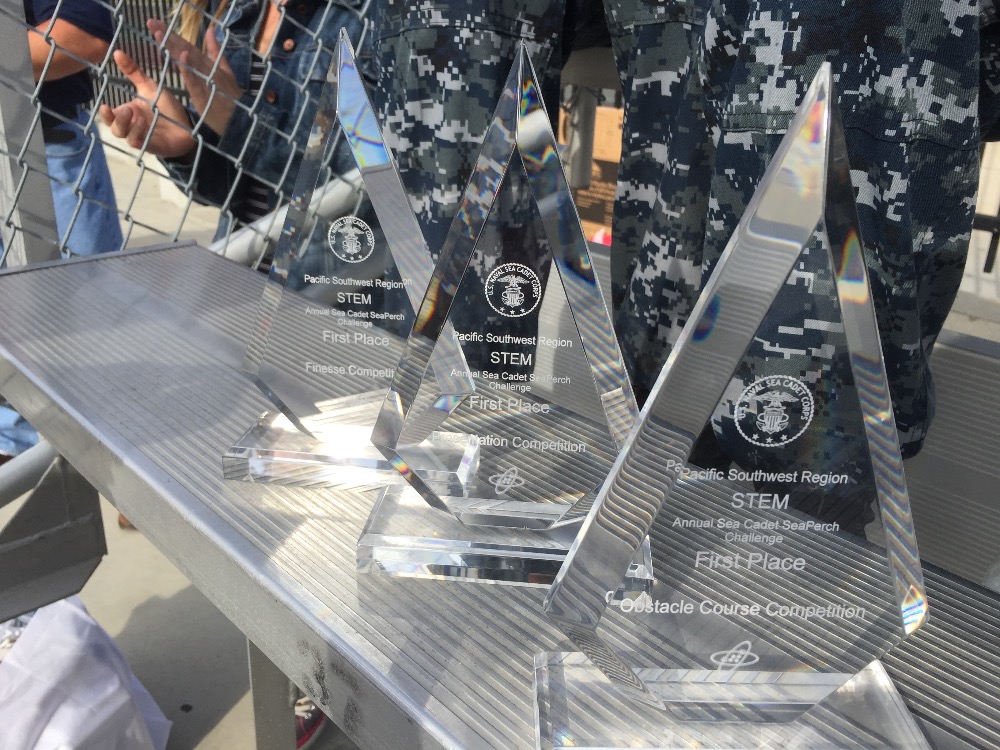 + Read More
Read a Previous Update
Be the first to leave a comment on this campaign.