96
4
QUEERDO. - An LGBTQ Thesis Film
$2,796
of $7,500 goal
Raised by
99
people in 5 months


Logline:


Dee, a nonbinary runaway teen from a wealthy but abusive family finds themself in the gay mecca of America: San Francisco. But navigating their relationships in this life of newfound freedom becomes more complicated than they initially had anticipated.
Project Statement:

"What I am hoping to accomplish with 'Queerdo.' is to create an exploration of the complexities of intersectional identity, and how this informs the relationships we form with those around us. This project is a testament to my own experiences as a self-proclaimed 'queerdo', but just as importantly, it strives to reflect the experiences of a diverse range of low-income/homeless LGBTQ 'runaways'.
These experiences will be placed within the framework of 'the human condition' -- i.e. our inherent desire for community, companionship and trust; as well as the importance of 'chosen family' (especially during the formative times in our lives, such as adolescence). This exploration is crucial for me, as someone who is constantly grappling with my ever-changing circumstances, and thus respectively, my always-changing identities and consequent communities. Within the flux of life's circumstances, there are always lessons to be extracted about who we are and how we interact with the world around us, and I am a firm believer that we must always carry our newfound knowledges into the next stages of our lives.
Frameworking the LGBTQ, PoC and homeless communities, in this light, are very intentional actions on my part, because I believe that these communities are generally not given enough attention, discourse or respect. Thus, there is even less often a reflection of the diverse experiences of people who exist within these subcategories.
I am hoping that 'Queerdo.' begins to generate a more complex, layered discussion about the realities that exist within the intersections of race, economics, sexuality and identity."
- Bianka Alexandria Bell, writer + directorCORE CAST: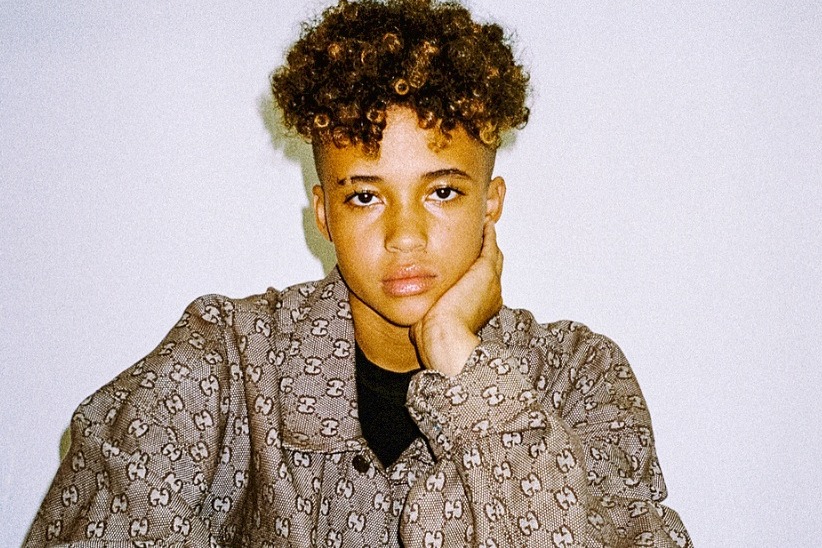 Aarianna 'AJ' Johnson as 'DEE'


"There's always this fear of how someone will react when... coming out. Playing this character makes me feel, from a different perspective... how someone would have felt if they were pushed out; pushed away from a family that didn't accept them."

Kiana Young as 'BRANDY'


"I'm super-excited to be in 'QUEERDO.' because as queer and trans people of color, we very rarely see representation; or, accurate representation of our stories, our voices, our histories. And it's super-crucial that we get that."

Ayana 'Yanni' Brumfield as 'JUNIOR'
"Bianka's energy is so big and charismatic, and I've been wanting to work with her for a while... She's doing projects within the queer community that are so different than what everybody else is doing and I think it's necessary... we need that representation."
CORE CREW:




Bianka Alexandria Bell - Writer/Director/Co-Producer


"Hi! My name is Bianka Alexandria Bell and I'm a 24-year-old San Francisco based filmmaker, actor and musician. Well-versed in Politics, which I majored in at Bard College, I have been involved with an array of both documentary and narrative film, music and print media projects throughout my adolescence, undergraduate and post-graduate years. I am currently in my second and final year of the MFA Film Program at California College of the Arts.
My experience in film and media extends over the last seven years. I was seventeen years old when I first worked as a production assistant on a film set, and although it was small-scale, the fast-paced atmosphere of set environment was the most exhilarating experience of my life. I continued to work on small, independent projects during my first year and a half of college, and by the time I was a sophomore, I began producing film projects of my own.
In my junior year, I co-wrote, directed and produced 34-minute film entitled 'Freshman Fall', encapsulating my own experiences adjusting to the college atmosphere. As project producer, I effectively managed an ensemble cast of ten people and a consistent crew of seven. The experience elevated my confidence in my ability to delegate to a wide network of people. Since then, I've produced several projects of all sizes. In 2016, I co-directed and produced my first feature (zero-budget) film, 'My Life Is A Lie', which I plan on submitting to this year's festival circuit. The cast and crew totaled over thirty people, which I was able to leverage through my interpersonal acuteness and understanding of diplomacy.
My most recent project is a web-based show entitled 'Blatantly Bianka', a 'dramedic' series-long exploration of Bianka, a queer, mixed-race, and often distracted multidisciplinary artist struggling to achieve financial, emotional and romantic stability in her life. Producing this series single-handedly, in an entirely new city, has been my biggest filmmaking feat to this day.
In my work, I've constantly drawn from my own life experiences within the frameworks of race, gender and sexual identity. My overall goal within the film and media industry is to work as a producer on projects that tell stories which have been previously underrepresented (dramatic, comedic and otherwise), through innovative stylistic techniques that evoke an audience's interest; especially in an increasingly 'experimental' time in pop culture. I am eager to further push the boundaries of the subjective narrative."
You can watch Bianka's past directorial work HERE.





Destiny Evans - Director of Photography + Assistant Producer


"I am currently completing my Bachelors in broadcasting and electronic media, with an emphasis in video production. I am a self-taught photographer, and have been pursuing it professionally for the last three years. 
I've interned with many organizations that are dedicated to storytelling and really pushing the way we tell them.
What has really inspired me have been the people I've worked with; the women of color and femme-identified folks of color whom have looked at my work and asked more from me. I've been inspired by the QTPoC folks in my community, and by the blatant lack of our stories/how they're told, in mainstream media. 
Thus, my biggest career goal is to tell the stories of these very QTPoC folks. Always. And to be able to really empower other folks to do the same. I want to tell the hard stories. I want to be able to really dive into cinematography and to convey the weight of what can't only be told, but seen. I am going to tell unapologetically black, queer stories. And I'm going to use whatever medium that calls for at the time; be it film, video, or photography. I'm going to teach, while also learning and growing at the same time. It's why I am a storyteller."
Vladimir Ponomarev - Co-Producer




HOW YOUR DONATIONS WILL BE DISTRIBUTED!!!







Project Timeline:



November: Rehearsals/Location Lock
Saturday, December 8: Pre-production rehearsal
Sunday, December 9: Day 1 Filming
Monday, December 10: Day 2 Filming
Tuesday, December 11: Day 3 Filming
January 1, 2019: Assembly Edit Complete
January 15, 2019: Rough Cut #1 Complete
February 15, 2019: Fine Cut #1 Complete
March 1, 2019: Send locked final cut for Sound Design
April 1, 2019: Project Complete, begin festival submissions
These are the stories that must be told. And deserve to be told well.WE THANK YOU SO MUCH IN ADVANCE FOR YOUR SUPPORT! <3
+ Read More