Joey's Lymphoblastic Lymphoma Fight
$3,059
of $20,000 goal
Raised by
39
people in 44 months
Joey is a 19 year old, recent high school graduate from Plantation, Florida.  He was on a road to his future when he was unexpectedly diagnosed with Stage 4 T-Cell Lymphoblastic Lymphoma on Friday, September 18, 2015.  Like most teenagers, Joey was thinking of future jobs, education, and what the next step in life would be. The cancer has already reached his brain and spinal fluids causing a condition called Belspalsey causing loss of some facial control and double vision, his thymus gland, and his lymph nodes.

 While in high school, Joey helped younger children with and without disabilities. He was the friend they needed during their years end field trip to Disney World, Joey stayed beside them when they were unable to go on rides forgoing them himself, and helped them to overcome everyday needs. He was awarded The Knight in Shining Armor Award by his school. The Knight in Shining Armor Award is given each year, to the one student most helpful to others.  

 Aside from a sense of pride, it made Joey happy, and helping others gave Joey options for his future career paths.  However, with his recent diagnosis, Joey now knows, he is the one that needs help.  Surgery and treatments add up quickly and Joey is just starting out in life.  He has a long battle ahead, but with God on his side, and family and friends supporting him, Joey has the fire in him to wake up and fight one day at a time.   It will be tough and he has already felt what cancer and a very strong regiment of chemotherapy can do to his young body.  Hopefulness guides him and his family each day.

 T-Cell Lymphoblastic Lymphoma is a relatively rare Non-Hodgkins Lymphoma that accounts for less than 2% of reported cases of Lymphomas. The severity of this diagnosis means that it has entered his brain, spinal fluid, lymph nodes, and other vital organs. With the very rapid spread of this aggressive disease, Joey will require the following: Brain surgery for an implantation of an Ommaya Resevoir, and Chemotherapy delivered three different ways over the course of a minimum of 10 weeks while in the hospital. After being sent home he will be put on a maintenance regiment for however long it takes to put him in remission, this will likely be at least a year. Steroids, blood transfusions, platelet transfusions, and bone marrow transplants are all also part of the treatment. 

Joey is one special kid, despite it all, Joey still has a great outlook and his doctors have given him a very positive prognosis if he follows their plan. Please help. We appreciate your prayers, love and support  given in his time of need.
+ Read More
Update 2
41 months ago
Share
Joey finished his second chemo treatment and was sent home for the holidays. He had trouble with the chemo given through the reservoir in his head for the fluid in his spinal cord that surrounds his brain. After several bad reactions to this type of chemo they stopped the treatment.

They continued the intravenous chemo protocol of 4 days on and 3 days off until the end of his treatment, when he received 7 days straight 3 days off and 5 days on. He was then sent home for the holidays.

When he returned to the Sylvester Cancer Center as an out patient for the first time, his numbers were so low they re-admitted him. They gave him 3 bags of blood and platelets. Joey was released again the following day.

His subsequent visits to the Sylvester Cancer Center have shown steady improvement in his blood numbers to the point where the last two visits he did not require any blood or platelets. He enjoyed his Christmas and New Years at home.

Joey is scheduled to resume chemo intravenously on January 4, 2016 as an out patient depending on his reaction to the chemo. Presently there is no sign of the cancer cells either in his blood or spinal fluid. Thank you everyone for their love, prayers, and support. A special thanks to John and Maria Natoli. Keep Joey in your prayers and thanks be to God.

+ Read More
Update 1
42 months ago
Share
Joey was discharged from the University of Miami Hospital on Saturday, October 31, 2015 after finishing the first series of chemotherapy. After being diagnosed with Lymphoblastic Lymphoma, he was given two different types of chemotherapy. One is given intravenously for his blood and one is through a spinal tap into spinal fluid surrounding his brain. Joey endured this treatment once a week over the previous month. There were many challenges to overcome for Joey. He lost all his hair, he began to have sores develop in his mouth, he began to have a fever, his back was extremely sore, his blood counts plummeted, he needed a transfusion for blood platelets, he lost weight, constant headaches requiring pain medication every 2 hours, and then he lost his ability to talk and move.

The first night home for Joey was very difficult. But since then we have learned to manage his needs better and he is making a remarkable recovery. November 3, 2015 was Joey's birthday. A busload of friends from his school, including teachers and the principal, came to see him. He was very emotional. He said it was the best day of his life.

Thanks to all for the support and love that Joey has received. We are forever thankful. I would also like to thank Linda Natoli for her help and contributions making herself available. Also Jane Forgey and Dolly O'Brien for their help and contributions. and for the blood donors.

Joey's blood counts have returned to normal, his cancer presently cannot be found in his blood or spinal fluid. He has regained his ability to talk and move. Joey still has a long road ahead of him with chemotherapy treatments. We want to thank each and every one for their prayers and support. It has made a world of difference to Joey and our family.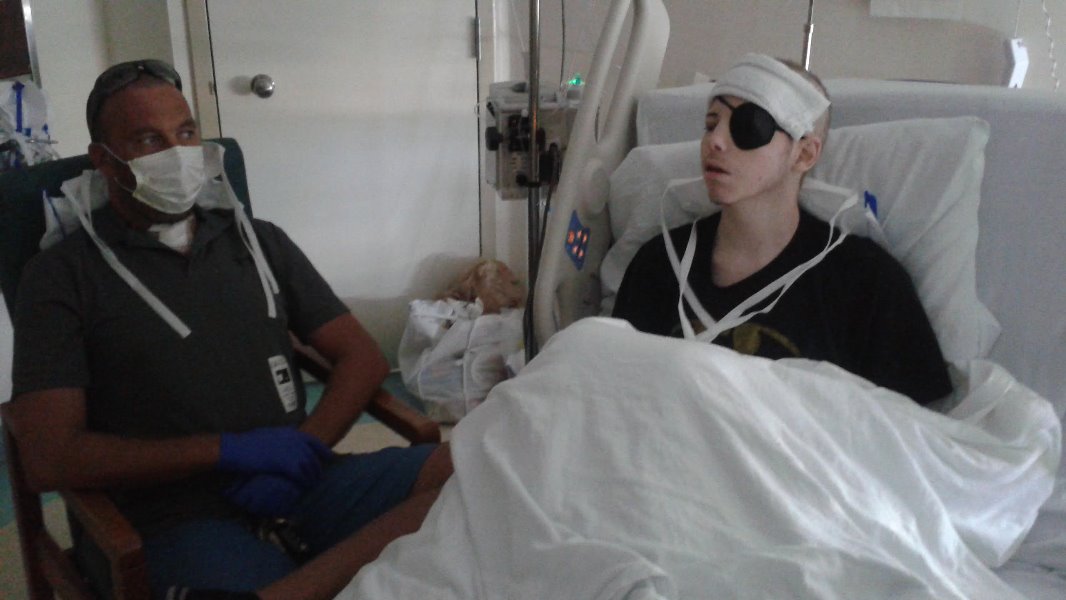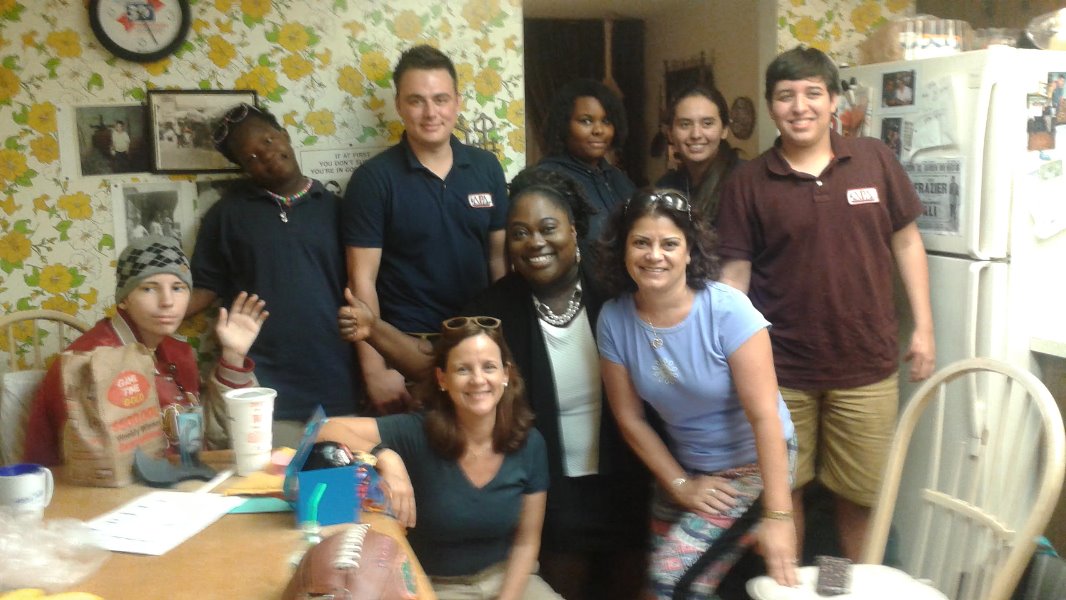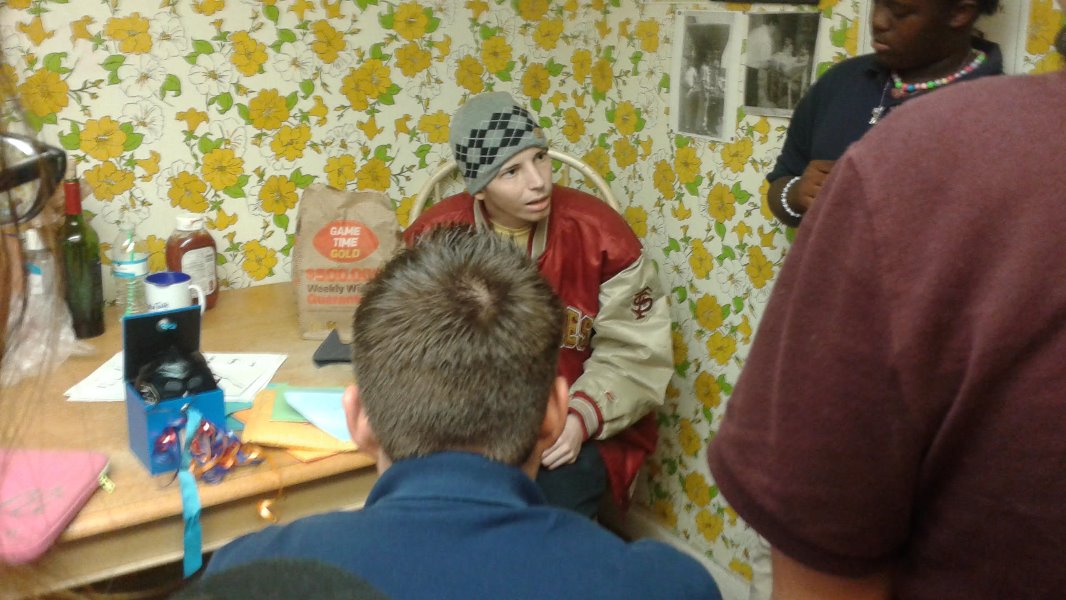 + Read More
Read a Previous Update
Be the first to leave a comment on this campaign.