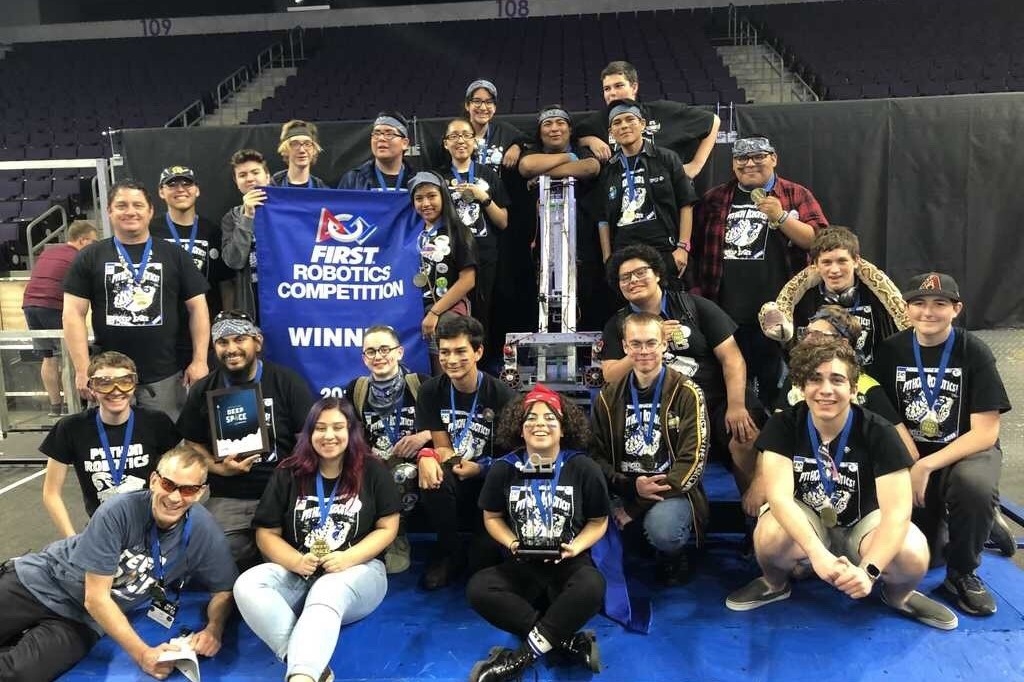 92
7
Phoenix Coding Academy's Robotics Club
$9,922
of $11,000 goal
Raised by
93
people in 14 months
Phoenix Coding Academy's robotics team qualified to compete against the best in the world, but we need your help getting there and we only have 1 WEEK!
The projected budget for World Championships:
$ 1,000 - For local transportation and supplies
$ 2,000 - Food / Lunch and Dinner
$ 3,000 - Hotel accommodation
$ 5,000 - The entrance fee
Go ahead and call it a comeback. After ranking dead last at our LA North Regional in March, our team, Python Robotics FRC 6833, had bit right action with our OUTSTANDING REGIONAL WIN with our two alliance partners at the AZ West Regional this past weekend! Along with this, we won on behalf of our beloved teacher and mentor George Cardenas the most prestigious award for any mentor: The Woodie Flowers Finalist Award! Both of these amazing accomplishments qualify our team for World Championships where we will compete with the best teams around the world! Our goal is to send all 20 of our members to Houston, TX where World Championships will be held and WE NEED YOUR HELP!
- If you want to make a tax-deductible contribution:
Tax Credit Link Click Here
- All monetary donations are very much appreciated and can be sent to our GoFundMe page:
GoFundMe Link Click Here
- Donations to specific items we need can be funded here on our SupportMyClub page:
SupportMyClub Link Click Here
- You can help fund and support the team by visiting our donations page on our website:
PythonRobotics Website Click Here
________________________________________________________________________________
-
Who you are:
Hi, I am Chrissy Koepp, one of the mentors for the PCA Python Robotics team.
-
Where you're from:
Phoenix, Arizona 
-
Your relationship to the parties you're raising funds for:
I work with the students of the PCA Python Robotics team after school and on Saturdays and have the privilege of helping them do more than just build robots.
-
How the funds will be used:
All money raised through this campaign will be deposited into the club fund where it can then be used to pay for the entry fee, travel, lodging, and supplies for the World Championships. 
-
If you intend to withdraw the money, how you plan to send the funds to the parties you're raising money for or use the money on their behalf
: After the money is withdrawn from this campaign, it will be spent on items for competition or deposited directly into the Robotics Club fund at the Phoenix Coding Academy in Phoenix, Arizona.
+ Read More