17
25
Project CHAB 2019
$1,046
of $4,000 goal
Raised by
22
people in 4 months
CHAB is a school in Siem Reap that was started by Mr. Bona Kim and is registered in the Interior Ministry of Cambodia. My parents stumbled across Bona and his school while they were in Siem Reap and have been sending school supplies and clothing every 6 months for quite a while.  Bona has sent photos and and uploaded them onto his website showing the children happy with the contents of their packages. The packages do arrive, and we see photos of the kids wearing the clothes that, just a few weeks back, had been sitting in a box in Los Angeles, California.
CHAB was getting funding from a nearby tourist hotel that shared some of their profits, but the hotel was sold off, so funding slowly dwindled, and now is completely gone. Bona is afraid that the school might have to close. As of now, the teachers who pick kids up from remote villages and bring them to the school have been using their own money for gas. But they can't do that forever.
The kids are mostly from small villages and otherwise won't get any schooling. The problem, in that part of the world, is that kids are often sold if they don't have skills for a proper job. CHAB gets the kids to school and teaches them math, English, hygiene and more. It keeps children off the streets, away from child labor and prostitution. They also learn to take care of themselves and of others.
I went to visit CHAB in July 2016. Everything you see here is true. There is a school, there are tons of students and they need to build skills for their future and stay safe! I hope to visit again in 2018. So far, many friends of ours have been great supporters. Two of them, Jackie (L) and Molly (R), went to visit CHAB School.
Another friend, Sarah, raised money with her daughter Elaia through Elaia's school in New York. Everyone in Elaia's grade participated!
We reached around $4,000 for 2016 and 2017. (2018 wasn't so good....) Now we are getting ready for 2019 and I would like to give them the same amount as we did last year. The school is still open and the kids are still there. I hope everyone will repeat their donation from last year!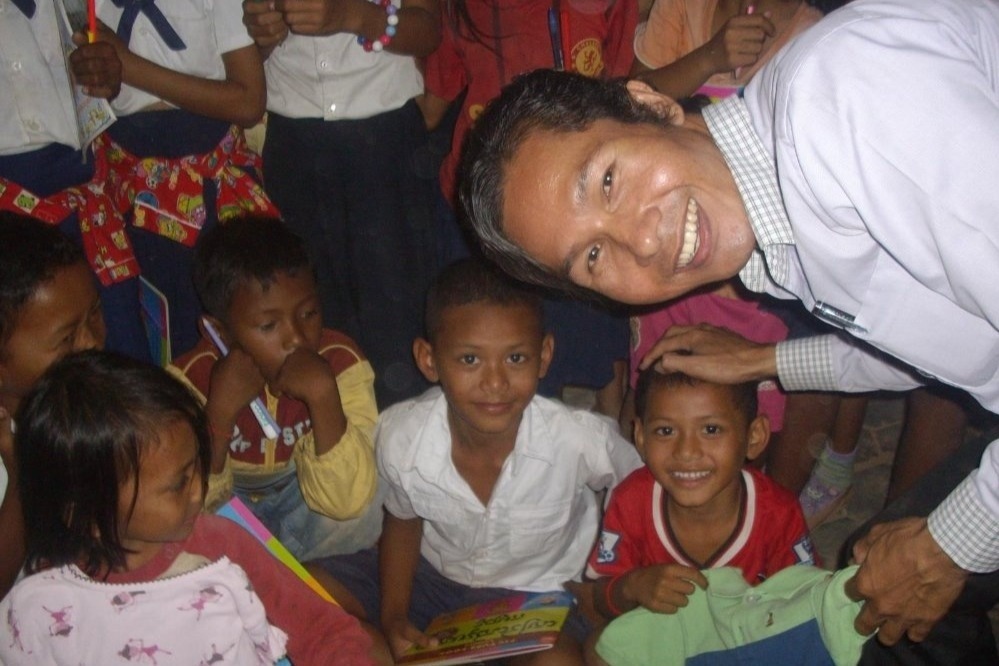 Here is a photo of Bona. Please look at his website for all the details about CHAB School. There is more information about how the money is allocated, who he is, what the children do at school, volunteer opportunities and tons more:
www.humanitycambodia.org
We can do this!
I will be more than happy to keep everyone updated on whether or not we are reaching our goal!
Most importantly, THANK YOU!
+ Read More