Prayers For Addie
$4,000
of $5,000 goal
Raised by
52
people in 39 months
Recently this beautiful little two-year-old girl, Addison Havens, began to show signs of what seemed like a flu-like illness. After two days of not acting like her sweet, energetic self, she started to have difficulty walking. Less than 10 hours after first experiencing those symptoms, she lost all feeling from her waist down, and she was no longer able to walk or move her legs.

Her parents rushed her to Mott Children's Hospital in Ann Arbor, Michigan, where Addie was subsequently diagnosed with both transverse myelitis (inflammation of the spinal cord) and Guillain-Barré syndrome (inflammation of nerves outside of the brain and spinal cord). These diagnoses are both very uncommon (there are about 1,400 new cases of transverse myelitis worldwide each year, whereas GBS is diagnosed in less than 20,000 Americans annually), so to see both illnesses together is extremely rare.

Addie spent her first three days in the pediatric ICU, but has since stabilized enough to move to the general pediatrics floor. She has regained some sensation in her legs, but still has yet to regain the ability to move her legs. She has also been having issues emptying her bladder, and has had to have numerous catheters placed. At this point, physical and occupational therapists have joined the team of intensivists, infectious disease specialists, pediatricians, neurologists, and a whole army of nurses in charge of taking care of Addie. The PT/OT team is now an integral part of Addie's care, as they all work to help her regain function in the face of lingering nerve pain.

Addie's treatment team thinks she may be in the hospital, continuing with intensive inpatient rehab, for at least four weeks. After her discharge, she will likely continue to need extensive outpatient therapy services.

Prognosis at this time is largely unknown, but we are optimistic and praying for a full, speedy recovery.

Because of the length of Addie's hospitalization and road to recovery, her parents will need to take medical leave from their full-time jobs. They would never ask for help, so we (as their family) are asking on their behalf. Anything that you could possibly donate would definitely be greatly appreciated, and we will also kindly accept prayers and well wishes.

We will post updates as frequently as we can so that you can follow Addie's progress.

Thank you for your kindness!
+ Read More
Update 2
39 months ago
Share
Happy (almost) Valentine's Day!

We are happy to pass along some positive and reassuring news: Addie has moved her legs a few times over the last two days, and she is starting to urinate a little on her own!! Hallelujah and THANK THE LORD ABOVE!

As a follow-up from the last update: Addie got her picc line on Thursday and her first plasma exchange on Friday. The line placement went well, but her picc got clogged and the plasma exchange took about triple the amount of time it should have--just a minor hiccup. She is still scheduled for five total plasma exchanges, with the last one now slated for Monday, February 22nd.

We are continuing to pray for more positive results and progress, and we have tremendous faith in the amazing team that has been assembled for Addie at Mott Children's Hospital.

Thanks again for continuing to follow Addie and our family's story, and for keeping us in your thoughts and prayers these last couple of weeks. It means the world to us to have such amazing support.

Sending you lots of love, hugs, kisses, and positive vibes on this Valentine's Day! ❤️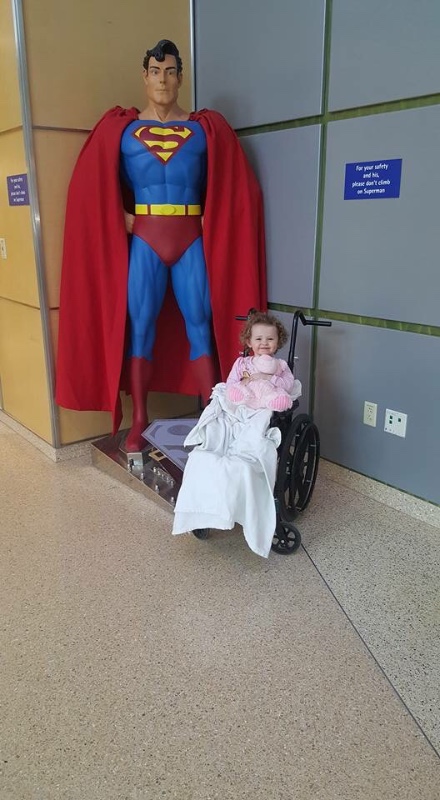 + Read More
Update 1
39 months ago
Share
Wow! The outpouring of support has been amazing! Addie and her family wanted to pass along their sincere and heartfelt gratitude; they are so appreciative of every person who has donated and helped ease some of their stress during this incredibly difficult time.
Just wanted to update those of you who may not be plugged in to Facebook, receiving almost-daily updates from Addie's mom, Amy.
While Addie continues to be in mostly good spirits (she is seriously an amazing girl with such a sweet disposition!), things are slow-moving in regards to progress with her mobility. She has been able to improve to the point where she can sit up unassisted, but she still cannot move her legs. She continues to lack control over her bowels and bladder, which means that she has to have a catheter empty her bladder every six hours. Her nerve pain is still there, but she has been started on a medication that has provided a small amount of relief.
In terms of other treatment, Addie is almost done with her second round of high-dose IV steroids aimed at calming the inflammation of her spinal cord, and she has already completed one round of IV Ig (a mixture of immune proteins that have shown to be effective in the treatment of GBS). She has been working with physical therapy twice a day. The most recent development has been the plan to place a picc line for easy access to her veins, which will be used in the next step of her treatment--plasma exchange (where they take out blood, filter out the plasma, and return the other components of the blood, like red and white blood cells, along with some extra fluid). So little Miss Addie Cakes is going be "put under" tomorrow, February 11 (send up some extra prayers for a successful surgery and no problems with anesthesia, please!), her picc line will be placed, and then she will have five plasma exchange treatments--one on Friday of this week, and four next week.
We remain optimistic that these treatments will offer Addie some additional gains, and we know that your positive comments, thoughts, and prayers have been helping along the way.
Looking into the future, Addie could be discharged from Mott Children's Hospital as soon as next week on Friday (after the course of plasma exchange), with the option of returning home to Jackson, MI and doing outpatient therapy three times per week in Ann Arbor. The hospital has just ordered Addison a wheelchair for when she goes home. While Addie's parents feel eternally grateful for the excellent care their daughter has received, and they are thankful to have health insurance that covers a wheelchair, it is extremely difficult to think of taking their daughter home with a wheelchair when she was walking (running! jumping! ice skating!) over one week ago.
Addie's journey towards wellness continues, and we would like to thank you again for all of your support and kindness.
If you would like to follow Addie's progress on Facebook, here is the link to her page that has regular updates and pictures:
https://www.facebook.com/Prayers-for-Addie-1557873047863789/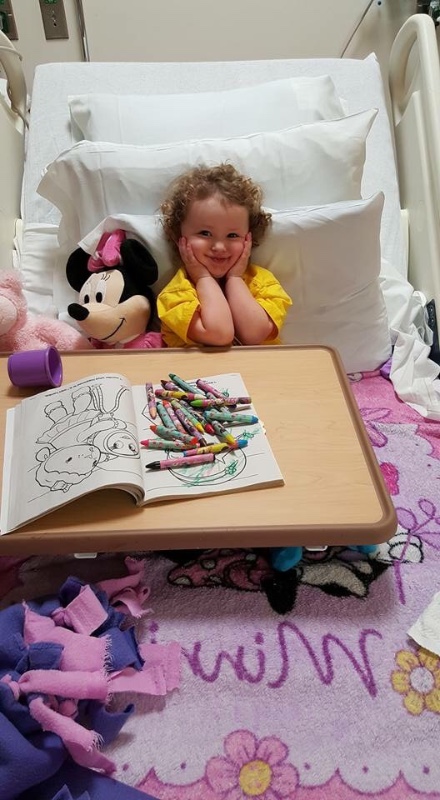 + Read More
Read a Previous Update