Orphanage Completion-Malawi, Africa
$3,200
of $34,500 goal
Raised by
35
people in 41 months
Our ministry, Acts 3 Global Ministries , has been in the process building and completing an orphanage in the city of Blantyre, in southern Malawi, Africa for some time now. The building itself is over 10,000 sq ft. It features a boys and girls hostel (dorm) that are designed to hold 48 children each. for a total of 96.

There is also a large dining and kitchen area, and a 5 room medical suite for a live-in medical care provider, waiting area, treatment room and quarantine room. It also has 4 other live in suites for the house parents / care takers. There is also a large outdoor laundry area and a 3-room house for the family of the head of security. The building itself sits on nearly 2 acres and is completely fenced in by a 6 foot+ brick fence.

The Remaining work for Phase 1:
As visible from the pictures, the building itself is complete structurally. What is still lacking includes much of the wiring, plumbing, plastering (concrete work), the placing of screens and glass in the windows, the framing of the ceilings in most of the rooms, and concreting the remaining portions of the floor.

There are also pieces of furniture and equipment that must be purchased. They include commercial stoves, sinks, refrigerators, and freezers for the kitchen and the beds, mattresses and mosquito netting for the children's rooms.

 Once this phase is completed, we will begin phase 2 – the construction of 6 classrooms for the children.

 Estimates in Malawi range from 1-2 million orphans and vulnerable children in Malawi. Many of these children are victims of physical and sexual abuse, and infected with aids. If you would ever like to go and see the project, you are welcome to come on a trip with us or drop in if you are already going there. Feel free to contact our ministry if you have any questions.

"Pure and undefiled religion in the sight of our God and Father is this: to visit orphans and widows in their distress, and to keep oneself unstained by the world." James 1:27 - NASB
+ Read More
Update 1
41 months ago
Share
Some people have asked me, 'why an orphanage in Malawi?' The first part of the answer stems from the glaring need. There are more than a million orphans and vulnerable children there that need love, food, care, and hope.

The second and most disturbing reason is because of what happens to many of them. In Malawi, there are many superstitions. One such superstition says that if you are a man with Aids, if you sleep with a virgin it will cure you. Additionally, the superstition adds, the younger the virgin the more powerful the cure. So as you can imagine, the easiest targets for this wickedness are young orphan girls.

When we watch TV and see commercials for starving children in Africa or elsewhere, we can change teh channel and move on. It is not that easy when you see them first hand.

Especially for professing Christians. We are suppose to hold all things as common. It is hard for a believer to live in excess while our brothers and sisters all over the world struggle with the basics...especially children.

One great thing about being a Believer in Jesus is that we are never working for the Kingdom alone. Thanks to my relationship with Jesus, I have brothers and sisters all over the world that i know will stand with me to love these children for Jesus.

I know that If my wife and I had died and orphaned our children, I would hope and pray that other believers would stand up and care for them.

God has been convicting me with Proverbs 21:13. It reads "He who shuts his ear to the cry of the poor
Will also cry himself and not be answered."

I know children are near and dear to God's heart. I know, trust and believe that He will raise up His children to take care of these orphans and vulnerable children. Whether it takes 6 people giving $10,000 or 1,000 people giving $60.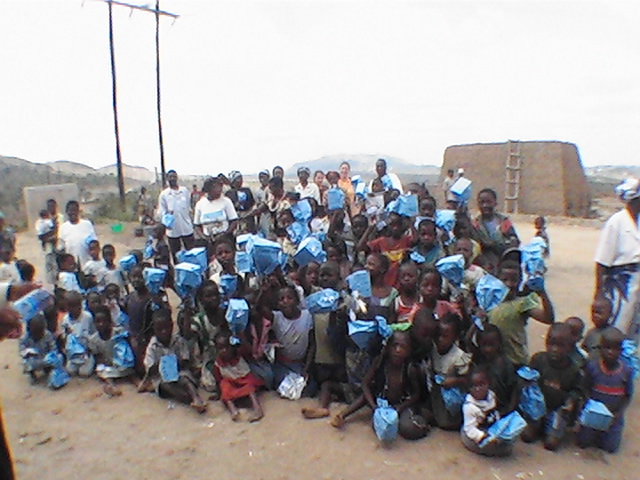 + Read More
Be the first to leave a comment on this campaign.