Podcast for Celebrating Sobriety!
$2,000
goal
Campaign created
8 months
ago
We've got the first podcast finished!  Our initial goal is to produce 4 more episodes... WE NEED YOUR HELP!  Here at The Happy Beginnings Podcast, we're all about bringing awareness to the addiction conversation, sharing stories, removing the stigma, and saving lives... simply put, we are 'Celebrating Sobriety'! Listen in as we celebrate life's journey with our guests sharing their personal thoughts and experiences through addiction and sobriety- Our mission is to be a source of hope and inspiration for those who still struggle with their addictions.... Celebrating Sobriety = Celebrating Life!
              The stigma surrounding addiction needs to be addressed , and now more than ever we need an open forum of discussion, letting people know that they are not alone! We are here to be of service to humanity.... to listen, share and help them reach their Happy Beginnings!
Our podcast is hosted by the amazingly gifted comedic talent,
Michael Colyar
,

Here is a little something to introduce our host...who is celebrating sobriety everyday, and has been for the past 7 years!
                As far as what to expect from our pilot podcast episode,  Michael shares his own personal experiences as he interacts with our guest,  Academy Award winning actor, Louis Gossett, Jr... Lou was more than happy to hang with us and share some amazing life stories such as how he prepared for his Oscar winning performance, studying at The Actors Studio alongside Marilyn Monroe, what it was like growing up in Brooklyn during the Blacklist era, and how he sort of fell into acting by way of Broadway!  And in support of our friend Louis Gossett, Jr, please be sure to look out for his involvment in the upcoming
HBO series, "The Watchmen
" :-)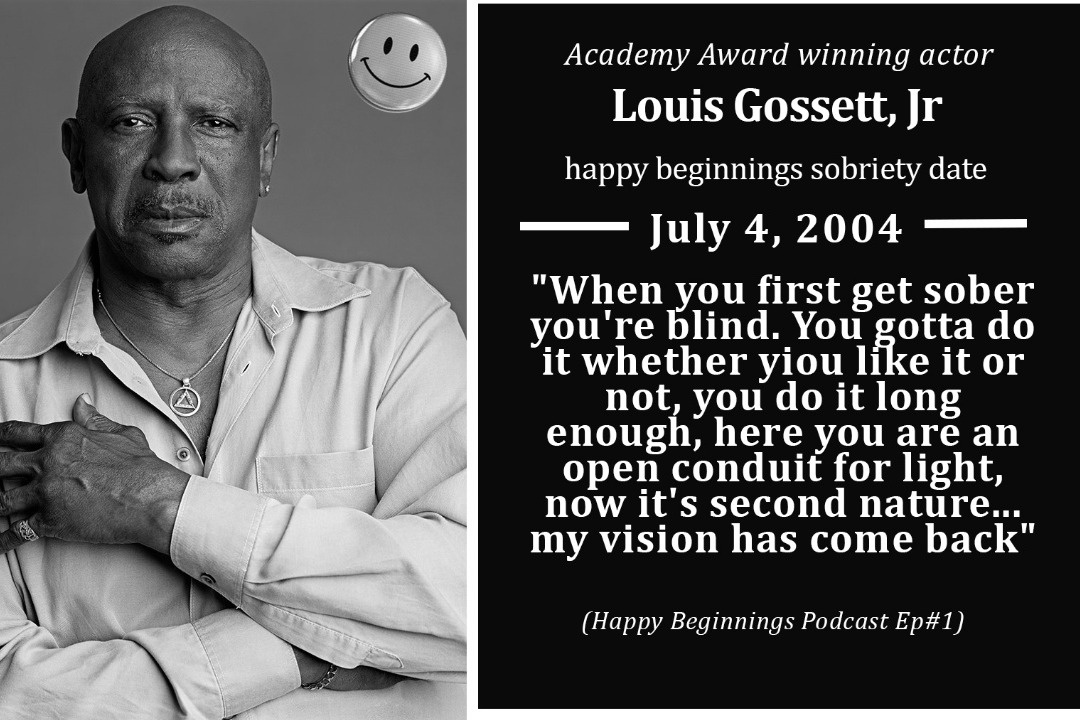 ... here is a clip from our chat with Lou....
... and here is the full length interview

THANK YOU For helping our cause and for allowing us at Happy Beginnings to be of service!
+ Read More