Mike And Robin Medical Bills
$650
of $25,000 goal
Raised by
6
people in 42 months
Robin at the hospital after her 4-5 surgerys or so. No hair, but in good spirits!


Robin when she first came into the Emergency Room via life flight. She was concious but unable to do much more than make grunting noises.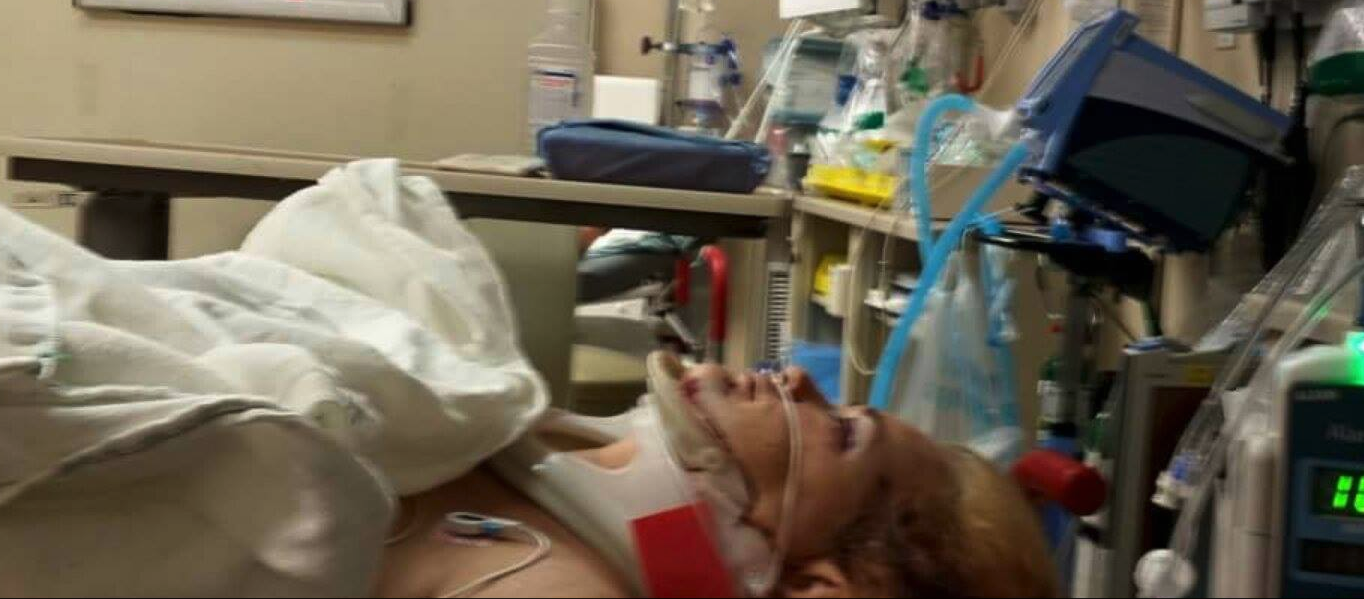 Here is Robin in the Hospital a few days after her 3rd surgery. Attempting a smile!


This is mike a couple of weeks after the accident.

This is Mike putting his legs over the bed for " exersise ", Dr said it would help with the pain. Not able to walk at this point, but can move his lower extremities.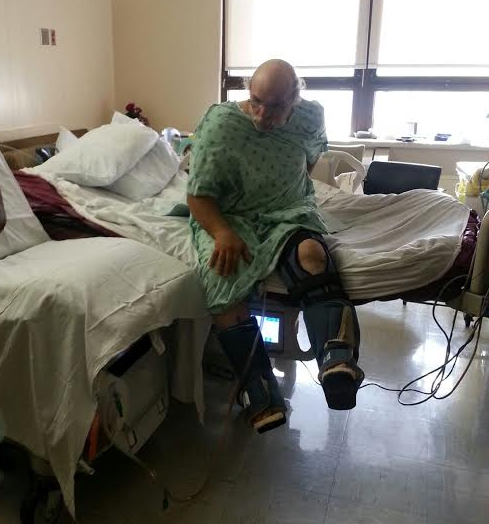 Mike and Robin Plumadore are avid motorcycle riders. They belong to the Coastal Plains chapter of the La Familia / Los Carnales Motorcycle Club. They were riding their bike on April 19th, when a truck pulled out in front of them and caused them to slam into the side of it at 60MPH. Both were wearing helmets, however both helmets were retrieved from the back of the pickup after the lifeflight helicopter had taken them to the hospital. Michael suffered massive head trauma, and permanent scaring on his forehead from the incident.

Robin has two broken hips, a broken rib, a broken jaw, which required her mouth to be wired shut for 7 weeks causing her to eat all food through a straw. She has severe mouth damage, leading to the possibility of tooth loss. She has a pulminary embalism which caused her heart to stop beating during her 5th surgery. She tore her aorta and still requires additional surgery to have this resolved. So while she's in good spirits, she's still unable to walk without the help of a walker. The injury due to her left hip was so severe, her left leg is now 2 inches shorter than her right leg. She will likely have to undergo a full hip replacement in the near future.

Michael suffered two broken hips, a broken shoulder, and a jaw fracture. He also suffered a fractured knee cap, which resulted in a knee replacement surgery where they placed mulitple screws, rods, and additional metal. He will walk with a limp the rest of this life.

Both Michael and Robin took the Herman Memorial Life Flight helicopter to Herman Memorial hostpital where they started their journey to recovery. Neither have insurance, and are in dire need of help to assist with paying off the medical bills they gathered while staying at the hospital, and physical therapy clinic for the past three months. The road to recovery is a long one, but both Mike and Robin are alive, and doing well. While they are not home free, they are being released from the physical therapy clinic soon! They have on going medical bills that will need to be paid, which is why we are asking our friends, family, and anyone else who wishes to help, to assist our loving family.

We'll continue to post updates, and pictures of both of them as they start learning how to walk, and do daily tasks again. If anyone has questions, or simply wants to give us a prayer, please do not hesitate!

Thanks!
+ Read More
Be the first to leave a comment on this campaign.