263
5
Please help support Araina Hyatt
$18,415
of $20,000 goal
Raised by
259
people in 8 months
My name is Mallorie, I am the cousin of Araina Hyatt. On October 1st, the tragedy in Las Vegas changed my family's lives forever. We lost our dearly loved Uncle Kurt in something we will never be able to make sense of.
My younger cousin Araina also was shot and badly injured. She had surgery on her leg to release pressure and bullet fragments that have essentially shredded her muscle, and still remains in the hospital in Las Vegas.  Araina is the most giving, loyal, dedicated person to those she loves, and even those she barely knows, that you could ever have the pleasure of knowing.
Rain has a long road of recovery ahead of her.  She is just beginning to walk again, but in tremendous pain.  I know she will not be able to return to work for quite some time.
The emotional as well as physical trauma Araina and our family has endured is indescribable.   Any donations to made so that Araina can focus on recovering, would be greatly appreciated.  All funds received will be spent on living expenses and both physical and emotional recovery.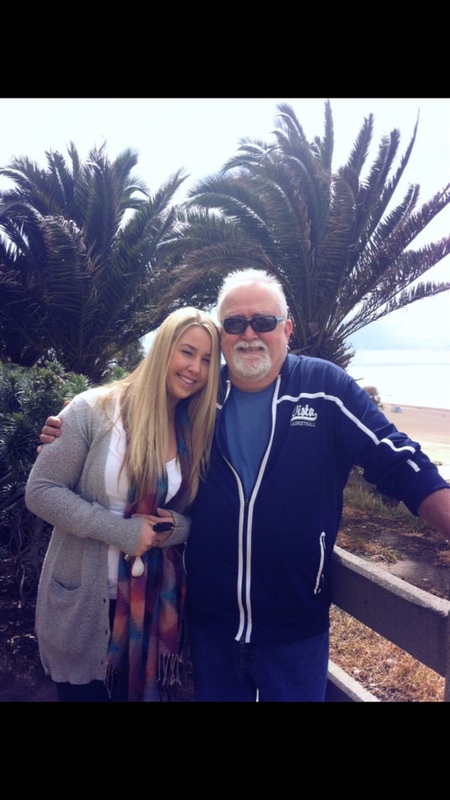 + Read More
Update 2
7 months ago
Share
Hi Everyone,
I'm sorry it has taken so long to update, to say life has been crazy is an understatement. The day after everyone returned from Las Vegas, Araina, Dee Ann, and Mike willingly evacuated due to the wildfires due to immobility and the stress of the unknown. Our family spent some time in Cameron Park.
We are so blessed in that Araina will eventually physically heal from her wounds, but emotional healing, will be an even longer recovery. She has recently begun Physical Therapy, and is learning to bear weight again, but still fully reliant on crutches and a walker. We are so thankful to you all for your continued generosity. Here is a message from Araina: "I am overwhelmed by the love and support of everyone, and am working very hard on my emotional and physical recovery! Your gratitude is forever appreciated. ❤️"
I would also like to share this that Araina has shared on social media. She is such a giving person, and I am so grateful everyone has come together to support her in her time of need.
On October 1st, my life changed drastically. I lost my Uncle, and was shot during the Vegas tragedy. I NEED to send a million thank you's to everyone who donated to me, who reached out, my family, friends, and co-workers who have supported me. I have met so many amazing people who helped my family and I through the chaos of that night and the weeks to follow. There are true heroes out there and for one sick person there are thousands of good hearted people willing to sacrifice their lives and time to help. I want those to be the ones remembered! From my nurses, doctors, and surgeons, to the off duty cop Eric, Misty the EMT, the vet tech Sheri who stayed behind to triage the wounded, the children who made cards, the teenagers that made me hospital goodie bags, the Metro police, the FBI, the state of Nevada, and the people of Las Vegas who came together...THANK YOU!

The weekend I came home, these fires broke out, and now I need to help and be there for those who have been there for me. We are Sonoma County Strong, we will rebuild and get through this.

My Uncle taught me to never leave anything unsaid, hug longer, love heavy, and pack light.
Between him and I nothing was left unsaid, and I am grateful for that. We can all learn a lot from my Uncle, Kurt von Tillow.

Once again, thank you all It's my turn to support everyone during this time of need.
+ Read More
Update 1
8 months ago
Share
Thank you all so much for your generous donations, prayers, and well wishes for Rain's recovery. Araina is resting, surrounded by family and friends. Please continue to lift our entire family in prayer, we need it. It is going to be a very long road, and we appreciate every single one of you.
+ Read More
Read a Previous Update