Animals, Pets & Vet Bills
319 results found for irma
We are the world's #1 site for free animal fundraising & crowdfunding.
In less than 30 seconds, start a fundraiser that can receive donations immediately.
When your furry friends need you most, we can give you the tools to help. Whether your pet has a medical emergency, or you'd like to raise funds for an animal rescue organization — or anything in between — we've got you covered. Join the thousands of campaign organizers who have turned to GoFundMe to help their four-legged friends. For some inspiration, take a look at a few heartwarming and successful animal campaigns.
Explore pet and animal fundraisers: Animal Activism | Animal Shelters & Rescue Centers | Cat Surgery | Dog Surgery | Euthanasia and Cremation Costs | Medical Treatment Costs | Pet Emergencies
Success Story: Dog Surgery Fundraising
Troy Bowman, pet owner
Amount Raised: $11,000+
When his lovable husky pup was diagnosed with cataracts in both eyes, Troy knew surgery was the only option to prevent Blue from going blind. Troy's GoFundMe surpassed its goal of $11,000 for the expensive procedure, and now Blue — whose name matches his stunning peepers — is on the road to recovery. more
Success Story: Pet Emergency Fundraising
Alicia Williams, animal advocate
Amount raised: $7,000+
Penny Chicken, a Silkie chicken with a fantastic hairdo, was lucky to be rescued from a testing factory. When two eggs later became impacted in her abdomen, Penny's owner came to her rescue once more and raised over $7,000 through GoFundMe for the emergency surgery. more
Success Story: Animal Activism Fundraising
Eduardo Serio, founder of The Black Jaguar-White Tiger Foundation
Amount Raised: $68,000+
After learning that six circus lions in Colombia were being surrendered, Eduardo Serio knew he needed to help. As the founder of a 501(c)(3) for rescue cats, Eduardo arranged for the neglected lions to live in the organization's U.S. sanctuary. To pay for the transportation and customs costs, Eduardo started a GoFundMe that raised nearly $70,000. more
Fundraising for Vet Treatment Costs
David Palomares, pet owner
Amount Raised: $7,000+
Ssgt. Caesar is a 4.5-year-old English Bulldog with a lot of American spirit. Not only is he the mascot for a battalion of Vietnam veterans, he also makes regular visits to marines as a service animal. When Ssgt. Caesar's owners discovered he had an enlarged heart, they started a GoFundMe that raised over $7,000 for his long-term treatment. more
Fundraising for Euthanasia and Cremation Costs
Amy Bailey, dog owner
Amount Raised: $400
The Bailey family was devastated when they learned that their beloved dog, Seven, had late-stage cancer. They made the tough choice to end Seven's suffering, and started a GoFundMe to pay for cremation and in-home euthanasia costs. They then commemorated Seven by spreading his ashes in some of his favorite places. more
Success Story: Cat Surgery Fundraising
Casey Christopher, photographer
Amount Raised: $12,000+
It seemed like all was lost for Sir Thomas Trueheart when a cruel human doused this fluffy feline's face in acid and left him to wander around half blind. Luckily, a kind soul took him in and started a GoFundMe to cover the cost of pricey surgeries, raising over $12,000. Sir Thomas now lives happily in a foster care home. more
Success Story: Animal Shelter & Rescue Fundraising
Nicole Simone, founder of Redemption Paws rescue
Amount Raised: $31,000+
After Hurricane Harvey tore through Houston and the surrounding areas, the Toronto-based rescue organization Redemption Paws decided to lend a hand. The group raised over $31,000 through GoFundMe to bring supplies to shelters and stranded pups. They also made space in Houston shelters by transporting 35 dogs who were awaiting adoption back to Canada. more
Currently trending pet and animal care crowdfunding campaigns:
Crowdfunding for Vet Bills
From shots and teeth cleanings to annual checkups, it's never cheap keeping Fido healthy. Start a GoFundMe crowdfunding campaign to help fundraise for veterinarian bills.
Emergency Surgery
Accidents happen. If you're left with a big bill after emergency treatment for your dog or cat, get help with the costs from your friends and family.
Adoption & Fostering
Help out your local animal shelter, get assistance while you foster animals, or fundraise for a charity that saves endangered species.
Why GoFundMe?
Individuals and organizations can start fundraising in minutes
Animal campaigns have raised millions of dollars on GoFundMe
Faster and easier than traditional fundraisers
No deadlines or goal requirements
Expert advice, 24/7
Start a GoFundMe
"What an incredible way to help people. GoFundMe helped me raise $1,000 in 2 days for an emergency surgery for my dog. It's amazing how much help and support I received. I'm so happy I gave it a try and am so thankful for the incredible results!"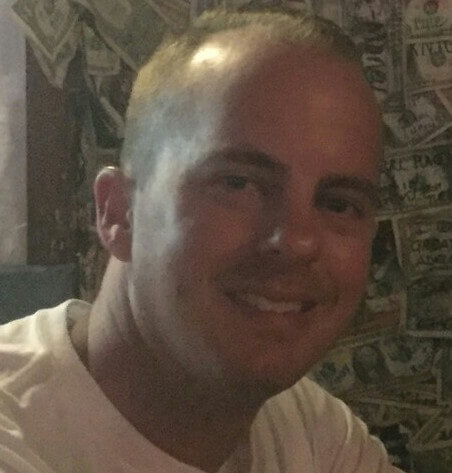 Eric W. raised $1,000
on GoFundMe