Help realize my music dream
$760
of $1,900 goal
Raised by
21
people in 27 months
TL;DR: I want to save endangered Cambodian music destroyed by the Khmer Rouge and need your help funding a cultural discovery/diplomacy trip to Cambodia from Seattle.

This November 2016, I plan to go on a personal and cultural discovery trip to Cambodia: I am driven by my passion for the region's music and the desire to restore pre-1970s Khmer Pop. This two-week trip will have me meeting diplomatic dignitaries, directors of archives, artists, curators, and also performing social justice work with Cambodian groups in Phnom Penh, Siem Riep and in the countryside. This is an innumerably rich opportunity, and I am hoping that you will help me to live out my dream by enriching myself in the beauty and also the realities of this country. This trip will also aid my music restoration activism via the connections, research, cultural alignment, and other amazing experiences it will grant me. My restoration project (aka Pearl of Asia Disques) has been getting increasing interest from those in the Cambodian cultural scene, and I feel that this trip will be the catalyst to elevate that work and ensure that it provides value back to the communities that are striving to reconstruct the vivid musical landscape eradicated by the Khmer Rouge and the events of the 1970's. 

Please consider helping me to achieve this goal by donating money toward my cultural and research trip!

Click the "Donate" button at the top right corner of this screen to donate. 


FOUR REASONS WHY YOU SHOULD DONATE:

1. Going to Cambodia has been a dream of mine for many years. And it's my birthday the week that this funder goes live :)

2. The Cambodian music restoration project I am starting prioritizes the interests of the community & diaspora, and is not just for record collectors. Because this trip is organized with the Rajana Society's (a US-based Cambodian cultural organization) direction, I will be getting on the inside track and will be lucky to leverage their planning and contacts.

3. There is little music scholarship that has been done around the Khmer Oldies scene of the 1950s-1970s. The 2014 film "Don't Think I've Forgotten" has brought this topic to the forefront in past years, and interest is growing. Yet, it would take years for me to get grant money for a discovery/research trip. Time is running out as living witnesses of pre-1970s music pass away and as sources deteriorate.

4. I will be able to swim with glowing plankton. Yes, really:
HOW CAN YOU HELP?

1. Donate: $10, $20, $50, $100, $1000 or any amount - Everything counts and it adds up! (When you press the "Donate" button at the top right, you can type in an amount). 
2. Share: If you can't give money now, help me reach people who might believe in the research work I am doing to resurface the lost story of Cambodian pop music, and want to pitch in. Share this on social media ("Share" button on the top right) or email me with connections at cambodia (at) neonsigh(dot) com.


WHAT ARE THE COSTS?

In this fundraiser, I am asking for $1,900 for costs of a two-week trip to Cambodia from Seattle. This includes all flights, lodgings, activities, food, ground/waterway transportation, insurance, and visas. Other similar trips have run at twice this budget,  but the organizer (Rajana Society) has worked hard to ensure that this trip is an amazing value.


MY GIFT TO YOU, MY DONOR

I'd like to do something nice for you, to express my deep appreciation of your help to realize my dream.

For all donations: I will send you a curated YouTube or Spotify playlist of my favorite Khmer oldies songs (should you choose to provide your e-mail address/not be an anonymous donor).

For donations of $10 or more: I will also send you a Cambodian postcard (should you choose to provide me with your mailing address).

For donations of $50 or more: you also get a gift from Cambodia (an object sourced while on this trip). It will be an object unique to Cambodia or Khmer culture and sure to pique your aesthetic senses.  

For the amazing donation of $150 or more: I also DJ your party! On request, I will personally DJ a Cambodian pop set at your event (*mutually-accepted location of your choosing and coordination; must be within the Seattle or Tacoma metro areas, or if another location, then with coverage of my travel costs; sorry I cannot provide a PA; set will be digital).


To donate, click the "Donate" button at the top right corner to help me go to Cambodia.


WHAT AWAITS ME ON THIS TRIP?

1. Research, Advocacy and Institutional Stuff

I want to do my homework to ensure my music project's historical accuracy and ensure its acceptance by the Cambodian community, I will:

---Meet with the US Ambassador to Cambodia and Ministry of Arts & Culture to introduce my project and make strategic connections
---Meet with representatives of the prestigious Bophana Audiovisual Resource Center (the biggest archive devoted exclusively to Cambodian film and music in the world) to better understand the reissue landscape and copyright considerations, as well as research resources available. I will also do a preliminary investigation of their archive's coverage of 1950's-1970's Khmer pop.
---Seek out, and where possible, meet record collectors who may possess more of the music needing restoration.
---Seek out, and where possible, meet with musical artists or their descendants, if possible, to gain permission to license music.
---Gather archive information and recruit a local research assistant who can continue to work even after the trip is over; I will need on-site help searching the Cambodian archives to verify facts and conduct research about the artists, song writers, producers, and studios stemming from the music in the first set of reissues.
Here's a pic of some of the Bophana Center's audio-visual archives:

2. Get a Whole Lot of Cultural Immersion: 

---Attend the Chaktomuk Film Festival in Phnom Penh, which is led by the Cambodian film collective, Kon Khmer Koun Khmer, and is recognized as the first major short film festival in Cambodia to promote shorter and low budget releases from talented filmmakers in Cambodia and South-East Asia.
---Travel and get a breadth of experience of both city and countryside, via bus, boat and ferry throughout Cambodia, including: Phnom Penh, Siem Reap, Phnom Kulen, Kao I Dang, Sihanoukville, Koh Rong.
---Visit the singular Cambodian heritage site of Angkor Wat and seeing eight temples in that area.
---Take part in various activities in the Cambodian countryside with our hosts and in-country cultural contacts, including my first hot air balloon ride, hanging out in a self-sustaining island community off the coast of Cambodia, going on tuk-tuk and river raft rides, eating delicacies, and working on my spoken Khmer while not wearing any shoes.  And swimming with glowing plankton.

This is Koh Rong island, off the Southern coast of Cambodia: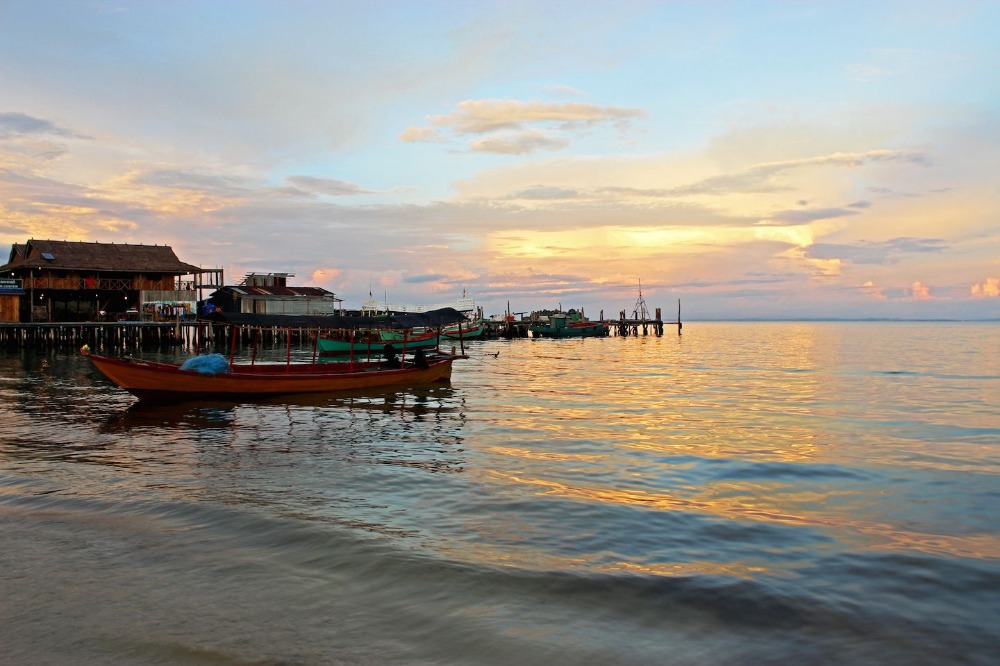 3. Cultural Exposure & Social Justice Endeavors:

---Visit the notable Phnom Penh gallery Sa Sa Bassac to talk about their art archiving practice.
---Connect with members of the JavaArts gallery and arts lab to better understand the Phnom Penh underground arts scene of today.
---Visit the site of the former Koh-I-Dang refugee camp, and meet with actual descendents of its refugees.
---Meet with the 1LoveMovement deportee advocacy group & talk with individuals that have had to re-settle in Cambodia (after a 1996 US law led to the deportation of hundreds of Cambodian refugees living in the U.S. back to Cambodia).
---Connect with Friends of Koh Rong, a rural community educational and community development organization.
---Visiting the stray dog sanctuary Pups In Paradise, and meeting the group that works there to assist island dogs to receive medical treatment and homes.
You can also click the "Share" button on the top right to tell your friends about this project on social media.
========================================
WHY DO I CARE ABOUT CAMBODIA AND ITS MUSICAL HISTORY? HERE IS THE REST OF THE STORY.....


What if you didn't know what year you were born, but the release date of a song could tell you?

I recently discovered that this is a reality for some Cambodian people. 

They didn't know what year they were born, because their lives and basic knowledge such as a child's age or family member's whereabouts were wiped out by the takeover of the Khmer Rogue regime and the genocide the committed in the 1970s. 

This project is not just about a nice interest in specific music. It's about wanting to bring it back to life in the most respectful and considered way. It's also about reparations, and about the beauty of something that is so compelling that words cannot describe why it still brings people together, despite the efforts of despots to wipe it out. 


MY JOURNEY WITH CAMBODIAN POP

I became passionate about Cambodian pre-revolt (1950s to early 1970s) music a few years ago. Right away, I felt that it was some of the most exciting music I've ever heard, and those that know me well can attest that my listening experience is broad.

So, as I got deeper in my appreciation of these works, I started to notice how rare the music was -- not just for sale online, but in general. Very few people in the world have these records anymore. Some altruistic few have posted amateur recordings on YouTube. While useful for proving that a record exists and for light enjoyment, this is not a sustainable format for such crucial, wonderful music to live on. 

I learned that it's all very endangered because the Khmer Rouge worked to wipe out anything of Western influence during their takeover in the 1970s. They brutally killed most of the artists making pop/rock music in Cambodia (and artists in other mediums) at the time and destroyed as many records as they could. What little exists is in the hands of a select few record collectors around the world, and in proverbial haystacks in Cambodia. That's why this fall, I am undertaking my first fact-finding and research mission to Cambodia to officially kick off my cultural restoration project to bring this music back to life.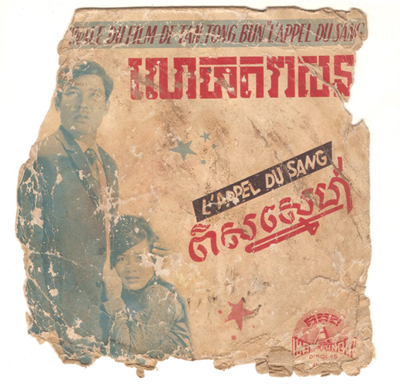 THE CHALLENGE FOR MY RESTORATION PROJECT

I am about to undertake a project that requires securing licensing and reissuing the music of artists who have long since disappeared, sometimes without any traceable heirs. This is a tricky undertaking, requiring a good deal of research, community alignment, and buy in from cultural authorities. Because I have been funding the project so far from my own limited personal funds (acquiring original records at great cost, developing project identity, building a website), I need your help to bootstrap the parts of the project that would make reissuing this music feasible, optimal, and respectful.


THE ROADMAP FOR MY RESTORATION PROJECT

Stage One: In-country research & cultural alignment (this fundraiser)

I will undertake my first trip to Cambodia this November 2016, which will allow me to make connections with local cultural and diplomatic dignitaries, do social justice work, participate in community cultural outreach and start my cultural restoration work. The trip is organized by the well-regarded Rajana Society of Seattle, a Cambodian and Southeast Asian cultural arts organization.

I will also hire a local Research Assistant to review archive materials in Phnom Penh and to provide translation and transcription services for me. This individual will be paid a wage that is competitive by local standards and will be provided with healthcare for the duration of the contract.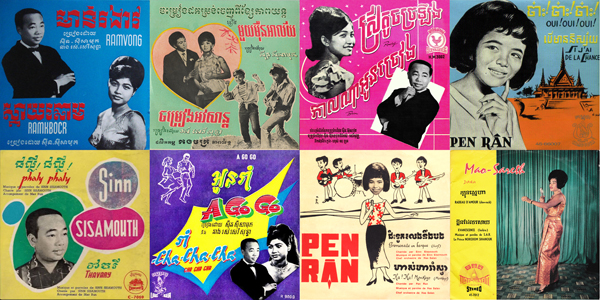 Stage Two: Record mastering & production (future fund-gathering/pre-sale) 

I will first undertake the process of licensing the music and gathering the appropriate approvals, and then work with a respected US record remastering house to capture the existing records in an archive-friendly format.

I will perform art restoration of the original record covers and then produce a short run of vinyl records (printing the record, printing record covers, printing record insert) and publish high-quality recordings on a website. 


F.A.Q. ABOUT THE MUSIC PROJECT

Why does this music need saving?
Lo-fi YouTube videos are some of the only traces of the music. I've found many comments on these videos from people of Cambodian descent giving their deep thanks and appreciation. These comments have touched me deeply: one person said that knowing the release year of a song could help them find out their age, because their birthdate was never recorded in the circumstances of the refugee camps. The Khmer Rouge tragedy created chaos that still permeates into people's personal lives. 
The Cambodian people have been working to rebuild their society, lifestyle, and culture since the upheaval of the 1970's. These efforts continue even now in 2016. Restoring the Khmer Oldies aspect of Cambodian culture would help to support these restoration efforts. A 2014 documentary about the dissapearance of the musicians, "Don't Think I've Forgotten", called these performers "the soul of the Cambodian people". That soul must endure.

What happened to the Cambodian people is unendurably tragic. I want to help the community's healing by bringing back this music, and making it more available than ever.
What caused me to take on this project?

My immense personal passion for the music is only amplified by my seeing so many people being personally touched by it -- both online, and at my DJ gigs (I opened a DJ set for Dengue Fever and got many inquiries from audience members of Cambodian descent about my collection). I thought for years that perhaps this restoration idea was best left to "experts", or to members of the community -- but since then, not enough has been done to properly preserve this music and I've gained experience in this sort of work. I have also purchased several of these rare records, and am in contact with other collectors that have more original copies. Yet, no exhaustive catalog exists. There is a lot to be done to bring together, authenticate and document this body of work. 


What is my overall goal?

My goal is to have the music and artwork professionally restored, from the original vinyl records. I also hope to do everything possible to assemble as much information as can be found about the records and their history -- to form a "living catalog" of music from the golden era of 1950s-1970s Cambodian pop. 


How will I release the work?

I am setting up a record label for the project called "Pearl of Asia Disques", in the spirit of the original recording labels, having been inspired by the nickname "Pearl of Asia" given to Cambodian capital Phnom Penh, where all of these recordings were created and eventually largely destroyed. 


Why is the trip necessary to support the Pearl of Asia restoration project?
I must properly license applicable music rights, many of which rightfully were recently granted back to the estates of the Khmer artists who made the music, and our meetings can help facilitate this. I also need relationships with places like Bophana Center and other archives in Phnom Penh, who can help access materials, information, and possibly additional funding. The trip also gives the opportunity to connect with others interested in this type of restoration who have large collections of the extremely rare records. The great bonus is being able to connect further culturally in a lot of different areas and form bonds via shared experience and by participating in a wide variety of social justice meetups and projects.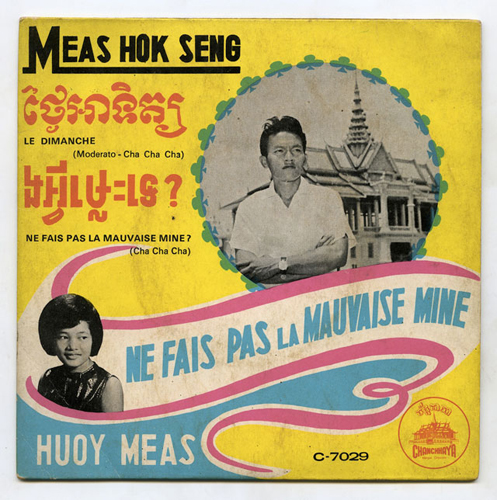 How long will this project last?
The Pearl of Asia Project is on-going. I'd like to keep working on restoring as many of these records as possible. I'd also like to compile as much historical data as possible on the artists and their music & records, and make it all available online on my website. I hope to have the first release completed within 1-2 years, with the first launch in late 2017 or early 2018 (the timeline for record production does take some time).
Take a listen---the music is wonderful, but formats such as YouTube are limiting. The music needs professional care to restore it to the optimal sound quality deserving of an archive.
Here are examples of the recordings online right now:


Thanks for reading! Even if Cambodian pop isn't your thing, I hope that I have imparted upon you my personal passion, motivation, and the International impact of this work. Thank you for any help or donations!

Please click the "Donate" button at the top right corner to support my trip  to inform this commemoration/restoration work.

If you are interested in more info about this project, email me at cambodia (at) neonsigh(dot) com.
+ Read More
Update 1
27 months ago
Share
Thank you SO MUCH to you all who have donated so far!! Total donations to date are almost $400 which is extremely helpful to meet trip deadlines coming up now. Thanks for helping to share the word and for reading about the project! This is an exciting time for me and for this cause!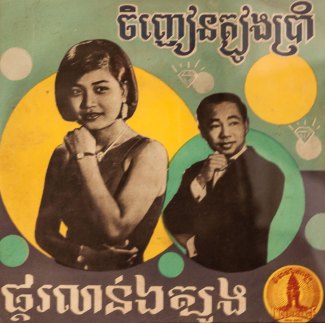 + Read More
Be the first to leave a comment on this campaign.