Payback Time
2 184 €
of 5 000 € goal
Raised by
46
people in 28 months
*Finnish version is found here,
Suomenkielinen versio löytyy täältä: 
Suomenkielinen versio
Hello.
We have a friend that we are all very proud of. His name is Aleksi and we should all be like him. Aleksi is one of the nicest people on this planet. There are many things that he is great at. Aleksi never lets his friends down and he always wants to pay attention to others. Nevertheless he is the most modest person we know.
We and many others have got so much from Aleksi so now we would like to pay back for him. Next we will tell a few of our personal experiences with Aleksi and how would we like to thank him. Please read our story and help us.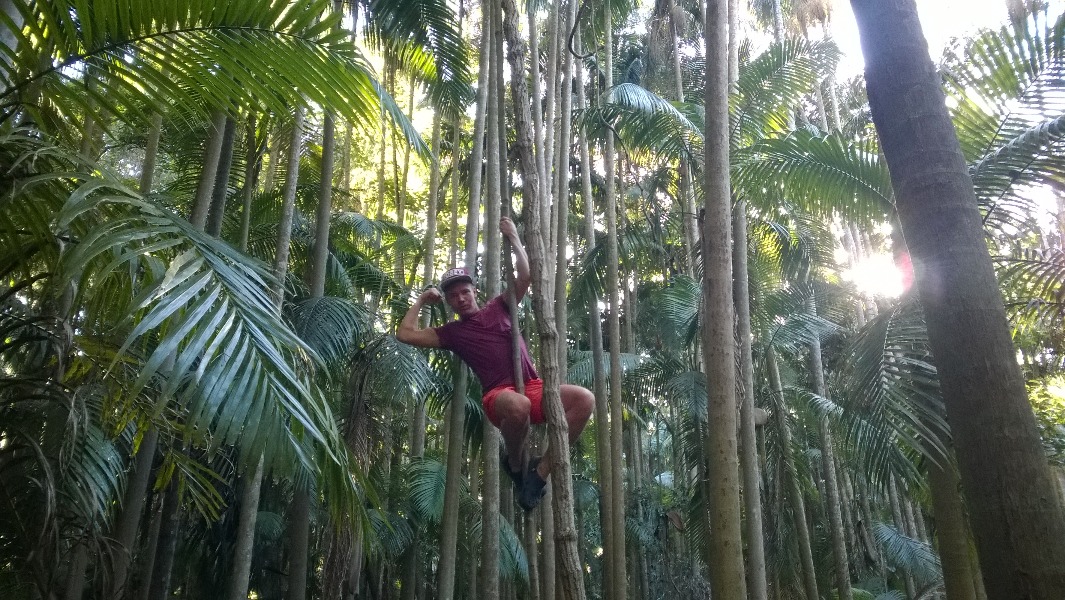 My name is Samuli. Me and Aleksi have been friends for many years and done lots of things together. Aleksi has often been the one whose wallet has been used the most. The trip i'm going to tell you about is probably the most expensive one though. Me, Aleksi and Paavo were at our friends wedding. After the wedding we wanted to do something special so we drove to Helsinki, the capital city of Finland. Me and Paavo had barely any money so Aleksi took care of the fuel and other expenses. We decided to stay a night at one of Helsinkis' hotel. Aleksi paid for the night. And if that's not nice enough, he also slept in the extra bed that was brought into the room. I hope we can finally pay back Aleksi for all the things he's paid for us.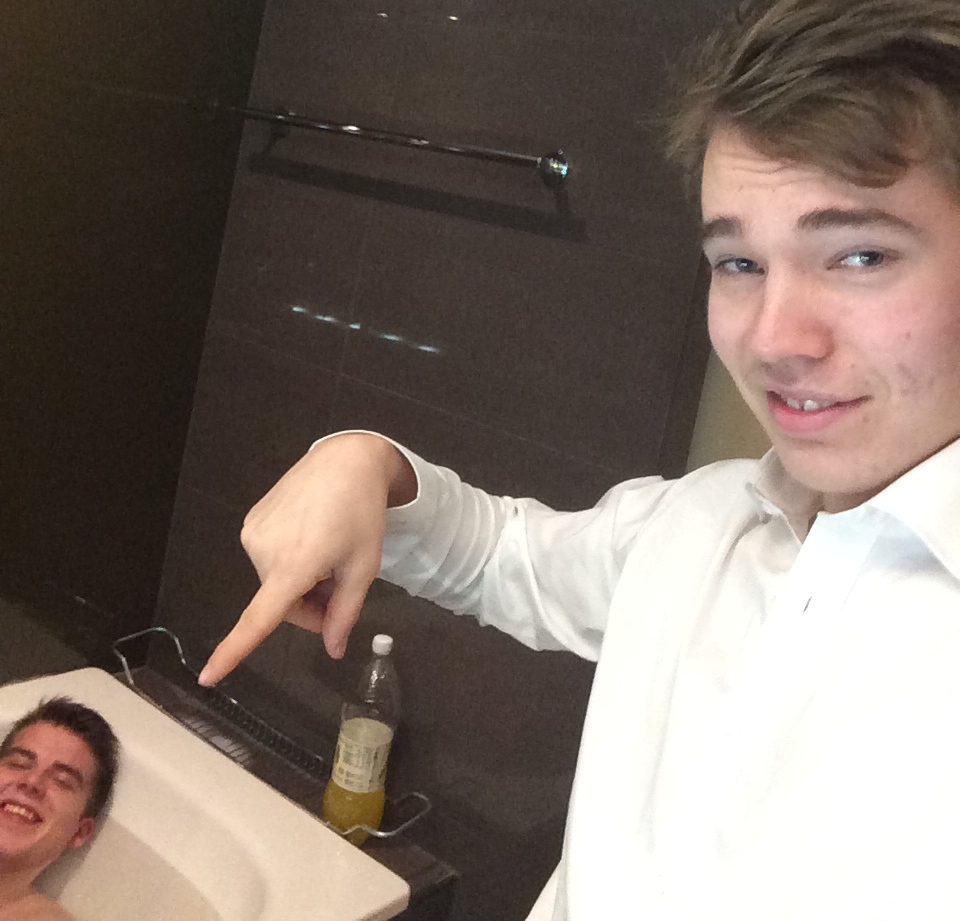 My name is Paavo and yes, I was also at the hotel trip paid by Aleksi. I'm not going to tell you about how Aleksi served cold soda to me straight to the bathtub, instead i'll tell you about how i started my first business. I had a big vision but a lack of experience and skills to fulfill them. I needed money to start my business and of course, Aleksi didn't let me down. He didn't worry about my lack of skill or experience, all he wanted to do was help a friend out. He didn't only invest into my company, he was also great support on my freetime, making sure i'd also have a social life. In the end, my business failed. I learned a lot about the business world but Aleksi got nothing back. Even though he lost his money, he's never asked for it back and when we meet, all he cares about is how i'm doing.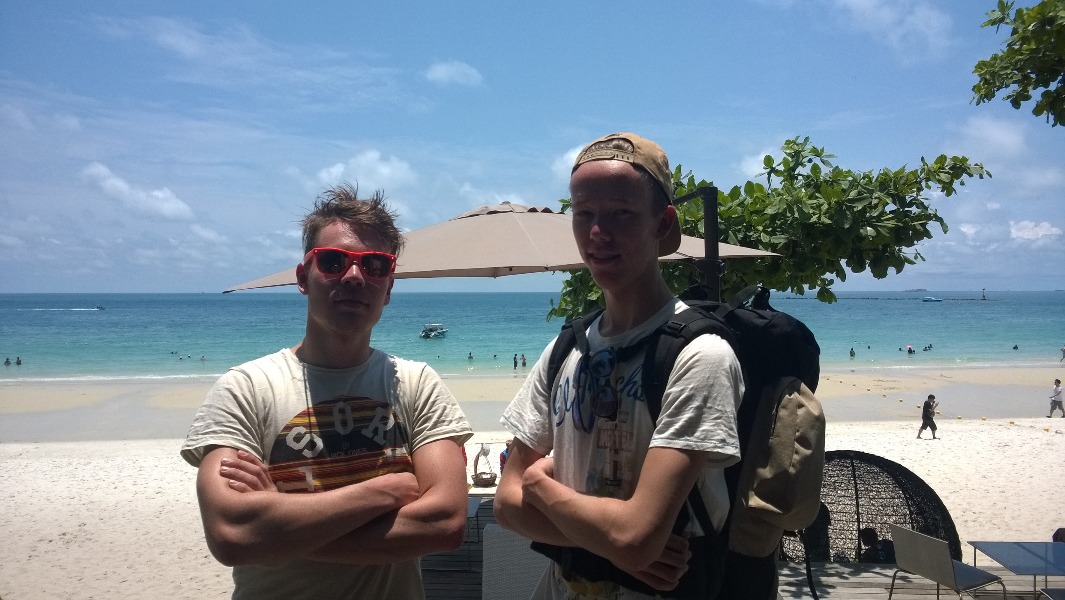 My name is Anton, Aleksis' little brother. I'll tell you guys a little about what all wouldn't have happened to me if i didn't have a brother named Aleksi. While I was jobless (moneyless) we practically shared Aleksis' wallet. Aleksi didn't want his brother to stay at home when something happened just because I had no money. I ate, went shopping and went on trips with Aleksis' money for about a year. After all this we went on a trip to Australia via Thailand. Aleksi paid for everything. I'm forever grateful to Aleksi for giving me the opportunity to go on this trip, with the money situation that I was in at the time, it would have never been possible.
It´s unbelievable that Aleksi has helped us also with money even though he has never had very much money. He has been student for past years but he has been working as a house builder at the same time. His first priority of life has been to share everything he has with others.
During the past 10 years Aleksi has had 3 big dreams. Firstly, he's always dreamed of finding a perfect girlfriend. Secondly, he's dreamed of getting married with her. And last but not least, he's dreamed of a perfet honey moon somewhere where the sun shines and the water is warm. You know Finlands weather, don't you?
The first dream has come true. Aleksi has found the dream princess next to him, Pauliina. The second dream is coming true on january 31, 2015, when they will have the wedding day of their dreams.
The third dream, a honeymoon in a warm country is about to fail though. We know that Aleksi´s kindness towards his friends has been expensive and in this situation he also needs to spend money on starting their common life. As a selfless persons Aleksi and Pauliina have mostly cutted their honeymoon budget and despite their dreams they have planned to stay in Finland on their honeymoon.
Even though we're really broke, we're still not idiots or bad friends. We have decided to pay Aleksi back and offer them the honeymoon of their dreams! We want to offer them their honeymoon all inclusively. Flights, hotels, activities and money to spend. We're still too broke though to do it alone, so we're asking you guys for help! No one deserves this as much as Aleksi does.
Tell us why you wanted to support Aleksi and Pauliina. It doesn't matter if it was desire to help young people or your admiration to Aleksi´s or Pauliina´s way of life, we will put it all in a book and give it to Aleksi and Pauliina for a memory of our perfect wedding gift.
We will chose the honeymoon location when we start getting an idea of what the budget will be. But it will for sure be an everlasting memory of fullfilling their dreams. The honeymoon we can offer is up to all of us. So participate and donate, share our story! We don't want Aleksi and Pauliina to find out about this before their wedding though, so try to keep it away from their eyes!
We'll stay in touch while proceeding the trip!
Thanks for every donation!
Your
Anton, Paavo and Samuli. 
+ Read More
Update 1
Posted by Anton Heikkilä
28 months ago
Share
Now after we've been raising money for few days, it's time to make a little update on the situation! The beginning of our campaign has been amazing! Let`s give a big hand for you who have donated and shared this campaign to all of your friends.

We wanted to make sure that the newlyweds wouldn´t book any slightest trip for their honeymoon so we came up with a plan. We called Aleksi and told him that we would help them with our few friends and offer them a small cabin from Eastern Finland. There they could relax for few days after their weddings. Aleksi took the bait and was really excited of the offer! Next day he told us that he wasn´t able to sleep becouse he was so thankful for us. We had taken care of his biggest stress topic. What will he say when the true honeymoon will show up for him?!

We have had a good start but now it´s not the time for celebration yet. We need still your help that we can pay the whole trip. Finland is far away from January´s heat and we would like to offer them the activities too.

Thanks for these days, let´s keep going!
+ Read More
Be the first to leave a comment on this campaign.