Paroles de discriminés Documentaire
€1,300
of €3,500 goal
Raised by
19
people in 20 months
" PAROLES DE DISCRIMINES : LA CITOYENNETE EN QUESTION "


Genèse du projet :

Au lendemain des attentats à l'encontre d'un journal dont j'avais apprécié les satires durant mes années d'étude, j'ai été particulièrement attristée, mais aussi saisie dans le cadre de mes actions militantes par de nombreuses personnes qui ont subi de plein fouet des discriminations et actes racistes intolérables en lien avec l'évènement dramatique. J'ai répondu à ce désarroi en portant l'initiative d'une cellule régionale de lutte contre les discriminations liées à l'origine. Mes pérégrinations ont donné raison à la nécessité et le besoin d'incarner ce désarroi. Mon engagement militant au plus près des victimes ( trop souvent démunies face à l'ampleur de la tâche : être entendue, se relever, faire valoir leur droit ...) et forte de mes rencontres ( si souvent bouleversantes ) ainsi que du travail accompli tant sur le plan thérapeutique que juridique, et partant du constat qu'une bonne partie de la population a renoncé à se faire entendre, j'ai décidé de réaliser ce documentaire pour répondre à un sentiment d'impasse collective.
Documentaire qui doit être le prétexte à atténuer les divisions et à tisser un lien " heureux ".
Avec l'ambition de :
- Pouvoir redonner une voix, un visage, une histoire et donc une dignité.
- Défendre la nécessité absolue d'une compréhension mutuelle et contribuer à la visibilité des actes discriminatoires et dire NON à l'idée répandue que les discriminations racistes sont un "sentiment" plus qu'une réalité juridique.
Oeuvre sereinement militante pour réussir l'exploit d'un échange à distance. La discrimination "fracasse" les gens. La parole coule à flot, guidée par une caméra aimante et une attention cinématographique.
Pour rappel : " La France est une République indivisible, laïque, démocratique et sociale. Elle assure l'égalité  devant la loi de tous les citoyens sans distinction d'origine, de race ou de religion. Elle respecte toutes les croyances."
En cette période de repli sur soi, de méfiance, de division et parce qu'on ne construit rien sur la culture de la peur, qui se traduit dans les choix extrêmes, il y a urgence à revisiter les notions fondamentales d'égalité et de fraternité.
Discrimination - Définition :
Constitue une discrimination raciale tout traitement défavorable d'une personne ou d'un groupe de personnes en raison de leur l'origine réelle ou supposée,
leur appartenance ou non-appartenance à une ethnie, une nation, une «race», ou une religion déterminée.
La discrimination raciale est une atteinte au principe d'égalité, suivant lequel "les hommes naissent et demeurent libres et égaux en droit" 
Synopsis :


Ce film est le récit d'un parcours d'accompagnant de victimes de discrimination, et du mur de silence qui leur est trop souvent opposé. Ce documentaire se présente sous la forme d'une série de portraits, ayant tous pour point commun le racisme au quotidien et son expression concrète : les discriminations. Avec en filigrane l'impact de celles-ci, et les conséquences qui en découlent pour les individus dans leur parcours personnel, et pour leurs réseaux sociaux. Il est aussi une porte ouverte à de nombreuses initiatives vertueuses pour sortir du rôle de victime et donner à voir une diversité heureuse, condition indispensable que notre société doit affronter face à tous les défis qui se posent.
La plupart, nés en France, issus de l'immigration, se perçoivent citoyens Français de seconde zone, et revendiquent légitimement une société plus juste et solidaire.
Ce film sereinement militant plante sa caméra dans le quotidien et met en lumière le passage de l'état de sidération à la nécessité d'élaborer des stratégies pour inventer les mots de la riposte.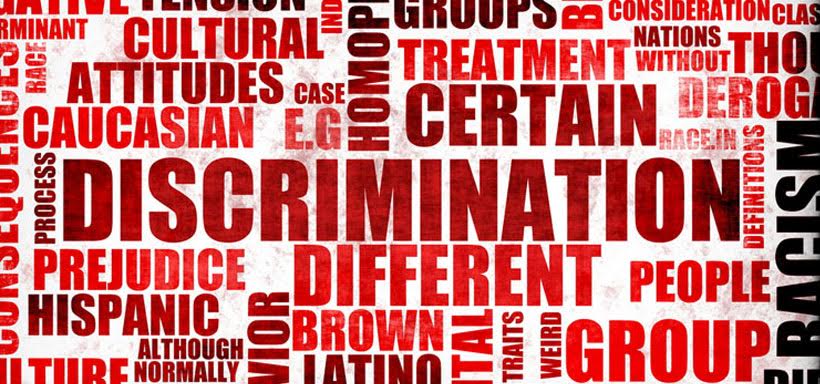 Note d'intention du Réalisateur :

Il s'agit de prendre appui sur une réalité douloureuse pour en dire plus. Accompagner la découverte de sa propre discrimination : se la révéler c'est aussi apprendre à se sentir égal à l'autre.
Illustrer l'existence d'une expérience commune des discriminations pour se comprendre. Espace commun d'expériences. Incarner ces discriminations pour visualiser les indicateurs de l'inégalité.
S'appuyer sur des lectures, des chercheurs, des associations militantes, des collectifs citoyens.
Les comédiens vont jouer leur propre rôle, susciter l'émotion et impliquer le public. Force du documentaire : la réalité est plus forte que la fiction.
Il passera par un rappel historique : Français issus de l'immigration. Dates clés, lois éditées en faveur de l'égalité, énonçant le racisme comme un délit ...
Portraits du quotidien : discriminations à l'école, à l'emploi, dans les services, les loisirs etc.
Moments de vie jalonnés d'actions citoyennes pour comprendre les enjeux et proposant un nombre de réflexions, de pistes. L'ambition est de comprendre la complexité du monde qui nous entoure pour penser une société égalitaire et solidaire.
Le documentaire comme atelier de réparation, exorcisme en direct. La parole émerge, moyen de reconstruction du lien, liant fédérateur entre les individus d'une société.
Pourquoi financer ce projet ?


Ce financement aura pour ambition de faire vivre cette création cinématographique avec pour intention de faire émerger de l'esprit collectif le besoin de s'identifier et d'induire des comportements vertueux visant à construire justice, équité, et solidarité.
Aussi pour accompagner notre appel à projet dans lequel nous sollicitons une subvention, et parce qu'elle est très insuffisante, nous aimerions bénéficier de votre encouragement en devenant acteurs du projet.
Il nous permettra de répondre sur 2 plans tant :
- technique : archives, équipe technique, post production ( montage et son ), musique, communication, location matériel, tournage ( image et son ), frais liés aux hébergements, transports, restauration etc
- qu'humain : écoute, orientation, accompagnement des victimes. Déplacements, enquêtes de terrain, constitution de groupes de parole, locaux propices à l'écoute, actions citoyennes, débats, conférences... Pour ce faire, nous nous appuyons sur des professionnels : thérapeutes qui expérimentent et pratiquent la thérapie somatique des traumas liés aux conséquences dévastatrices des discriminations, juristes impliqués, empreints d'une grande humanité et au clair avec la problématique de la discrimination ( trop rare à mon sens ), et surtout une équipe de militants bénévoles dont les actions sont particulièrement énergivores et chronophages.


Présentation des réalisateurs : 

Nasséra Zaidi : Auteure / Scénariste

Enseignante, Formatrice, militante.
Il s'appuie aussi sur le partenariat de l'association Actions Pour l'Egalité que je préside, et de la collaboration d'acteurs associatifs , ainsi que le concours de professionnels ( thérapeutes, juristes, ...)
Je tiens à les remercier chaleureusement, ainsi que tous mes camarades me portant, m'accompagnant tout au long de mes deux années d'action, et qui continuent par leur qualité humaine et leur travail dans l'ombre, à rendre possible celui-ci.
Merci à :
Jalila, Fabrice, Majid, Christian Champiré, maire de Grenay,  Nassim, Ioannis, Hassan, Youcef, Hakim, Hassane, Rabah, Abdel, Fatima, Mélissa, Aïssatou, Saïd, Diénéba, Jean Phimippe, Malika, Jamel, Lisa, Régis, Nacéra, Nordine, Christian et tous les autres Et à vous futurs collaborateurs que nous aurons à coeur d'inviter à nos avant première en région et ailleurs.
Par avance mille mercis !










Start telling your story here.
+ Read More
Be the first to leave a comment on this campaign.