Parker's Fight Against Lyme Disease
$24,235
of $30,000 goal
Raised by
394
people in 47 months
My Story:
For the past 18 years, I have supported myself by playing, performing and touring as a drummer. I have been fortunate to work with many of NYC's finest and most gifted musicians over the years: Jeff Buckley, Antony and the Johnsons, Joan As Police Woman, Adam Green, Cass McCombs, Luke Temple and Amen Dunes. 
For this, I am grateful. 
However, in November of 2014, I was diagnosed with Late Stage Chronic Lyme Disease and, as a result, I can no longer keep up the path that has sustained me and my livelihood until now.  I am unsure of when my body will allow me to work in this way again. For those of you who don't know, here is a little bit of my story. 
For years, I experienced the symptoms of Lyme Disease: spinning, dizziness, body tremors, blazing headaches, chronic fatigue. I was under the impression that it was from my rigorous touring schedule, but even after resting and taking breaks, the symptoms persisted. My quality of life diminished quickly. I had extensive testing done, and my results read as "normal." A chiropractor who I've seen for a long time suggested I may have Lyme disease. I took his advice and got tested. The blood test came back negative. Many people who, like me, are tested for Lyme disease are falsely diagnosed. I was diagnosed with a false negative and, for years, didn't believe I had Lyme. I spent most of my earnings on doctors trying to figure out what was going on with my body.
Over the past 5 years, I have had distressing health problems: chronic fatigue, vertigo, numbness in my limbs, joint pain. I have had temporal arteries removed from my head. I have been through many oral antibiotic therapies that have garnered worse results. I have been hospitalized due to a blood clot in my left arm, which doctors have been treating with blood thinners and ultrasounds. I have had procedures such as a colonoscopy and endoscopy to try and address my abdominal spasming and organ pain, all of which are symtoms of Lyme and Bartonella (a co-infection that accompanies Lyme).
Then, I started to lose feeling in my hands and elbows in October of 2014. As a drummer, this is especially terrifying. I finally went to a doctor who used a good Lyme blood testing lab and I got back a positive on having Lyme. 
When I got the results, I was relieved to know what was happening to my body all those years. However, the trickiest part of Lyme is that every case is different and insurance doesn't cover most of the treatment since they do not categorize Lyme as a real disease. Even though hundreds of Lyme disease sufferers and Lyme-literate physicians claim Lyme bacteria survive in the body long after treatment is completed. This results in what is known as persistent Lyme disease, or Lyme disease treatment syndrome. 
For the past 8 months, I have been forced to drop the narrative of who I have been, what I do, and what I love.  I am distraught with the loss of what has enabled me to survive in NYC until now.  The process has been painful in every aspect of life and affects me physically, emotionally and spiritually.  I have never felt so compromised and I hope no one ever has to go through what I am going through. I have been humbled by this disease but the humility needed to accept this has been challenging. I am preparing to lose everything I have because I cannot earn right now. 
On the other hand, I am also grateful for this disease because it shows me that the human will to live is strong and that I need to ask for help. The amount I am asking for represents only a fraction of what I have spent on treatments since having Lyme. Because I am unable to work, I am asking for your help to move forward in my recovery.  I cannot do this alone. I don't have any family to help me. 
I am desperate to get better and get back to living a life again. I would like to thank you all for your love, support and prayers over this time. It means the world to me. 
I just wanna get better - so I can love you all, the way I want and need to. 
Love, 
Parker
Note: I strongly encourage anyone who is interested to learn more about Lyme. It is a misunderstood disease that affects 300,000 Americans each year. Here are some helpful sites:
How Lyme Disease Affects the Immune System

Bartonella Species
Lyme Disease and the Nervous System
Lyme Disease and Health Insurance
A War Over Lyme Disease
+ Read More
Update 2
35 months ago
Share
Hi everyone – Here's an update a year later.
Because of you, I reached my goal last year and was able to pay for my medical treatments. Unfortunately, I'm now starting year two and I'm facing the same financial hardships. The $20,000 you see is long gone. I have been able to slowly say yes to work here and there, but it's a meager sum and I am still in need of a lot of help. I'm still on IV antibiotics, supplemented by herbal protocols and cleansing diets. Recent blood work shows extremely high numbers for several viruses that contribute to debilitating pain and fatigue. I'm also being treated for other bacterial infections that the tick was carrying. They are all stealth pathogens and very difficult to get rid of. It's a slow and steady battle but I'm educating and advocating for myself more and more about this complex disease – this in itself becomes a full time job. I attended a Lyme conference at Omega last year on a scholarship and learned from some of the best practitioners in the country. What's difficult is that different protocols work for different people. I've spent all of this money on the recommended cutting edge treatments with my doctor. It's daunting and scary and I don't know when I will be better. I'm afraid of losing everything that I need to survive in New York City. It's humbling to ask for help with this still. And I can't do it without you. Thank you all for being so supportive and loving.
Besides giving hugs and saying thank you, I'm sharing information that I've gained during this long journey. But please educate yourselves as well – the research and information is in constant flux.
Big Love – Parker
For more information on Lyme please visit this site:
http://www.ilads.org/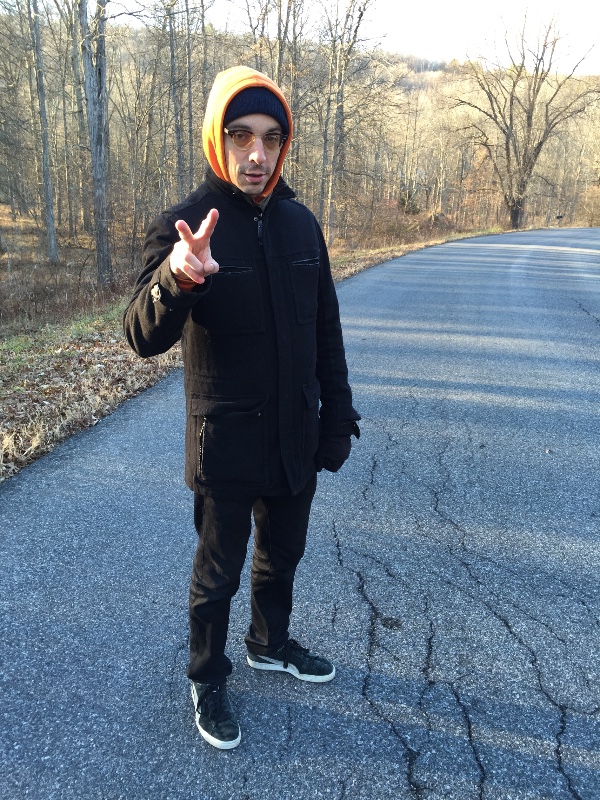 + Read More
Update 1
45 months ago
Share
Parker would like to thank all of you for the support so far! A few words from the man himself:

I want to thank everyone for their support, love, well wishes and healing vibes. Your financial support here is helping me so much in treating me for Lyme. My progress has been slow, but there is progress. It's incredible how expensive this journey is. I found out recently that Obama is going to pass a bill this year for Lyme research. This is great news. It's going to be a long fight. People will finally be aware of the fact that Lyme is the first epidemic since the AIDS crisis and of the 21st century.

I am almost at my goal! With only $5,000 more to raise. Your love and support is so powerful to me. It's filled me with love for everyone that I cannot say in words. my heart and actions are filled with gratitude. I look forward to hugging everyone.

Thank you thank you thank you.

Love,
Parker
+ Read More
Read a Previous Update
So sorry for your experience with Lyme's. I've had three assistants and one author I've worked with who have/have had Lyme's (two late stage). It's heartbreaking how much those with Lyme's suffer before they are finally diagnosed. Christie Korth is in NY as well and an expert on Lyme's at this point. She's working on a book and I'm sure would love to interview you. You may want to look her up as a support, or I can put you in touch (I'm a book agent). Sending you much much love as I listen "Grace."
+ Read More
I'm really sorry to hear about this Parker,I can barely play any more because of carpal tunnel so I know how you feel,Good luck with everything....
+ Read More