138
10
Paige Kawasaki's Leukemia Fund
$16,225
of $30,000 goal
Raised by
140
people in 8 months
Aloha friends and family!
On Wednesday November 7th Liane Kawasaki, Paige's mom took her to the doctors after Paige was complaining about a sore leg and being tired repeatedly. At that appointment their Pediatrician suggested bloodwork should be done to find out more about her current symptoms. 
The next day they learned that  Paige had a very low count of both red and white blood cells. The doctor then told Liane she needed to see a specialist in Oahu immediately. Paige and her parents (Jordan and Liane) were in Oahu the very next day. At Paige's first dr appointment in Oahu the Pediatric Oncology specialist informed them that she most likely had Leukemia. They now needed to give her other tests to confirm the diagnosis and also to determine what type of Leukemia they were dealing with.
On Monday, November 12th Paige was checked into the Kapiolani Hospital. In the early morning she was given a bone marrow biopsy and they spent the day waiting for the tests to determine which of the "two evils" of Leukemia Paige was diagnosed with. Time seemed to stop, the anxiety to hear the news grew greater and greater with each passing second. 
In the early evening the doctors came back with results, Paige is diagnosed with Acute Lymphoblastic Leukemia, it is a cancer involving the blood-forming cells that normally make a type of white blood cell called a lymphocyte. Acute Lymphoblastic Leukemia starts when a single young blood forming cell, called a Lymphoblastic developed a series of mistakes that transforms it into a leukemia cell. The leukemia cell multiplies uncontrollably, crowding out healthy cells in the bone marrow. 
As of this morning, Tuesday November 13th Paige started her first round of chemotherapy treatments that is the start over the course of the next 5 days. 
We know times in the end are getting harder, tougher and unbearable. We are asking friends and family to continue to keep Paige and the Kawasaki's in your prayers.  Also,  if your able to please donate to her page. The funds collected will help Liane and Jordan pay for the upcoming medical bills and travel expenses since they are likely needed to fly to another island (Oahu) for continuous treatments.
Thank you very much,
Ashley Puaa
(I'm doing this on behalf of my dear friends Liane and Jordan Kawasaki. They aren't ones to ask for help, so that's why I started this go fund page. Yet they are always there when you need something done and always happy to help! Once they found out about the page I included their bank account information so they can have access to the funds being donated)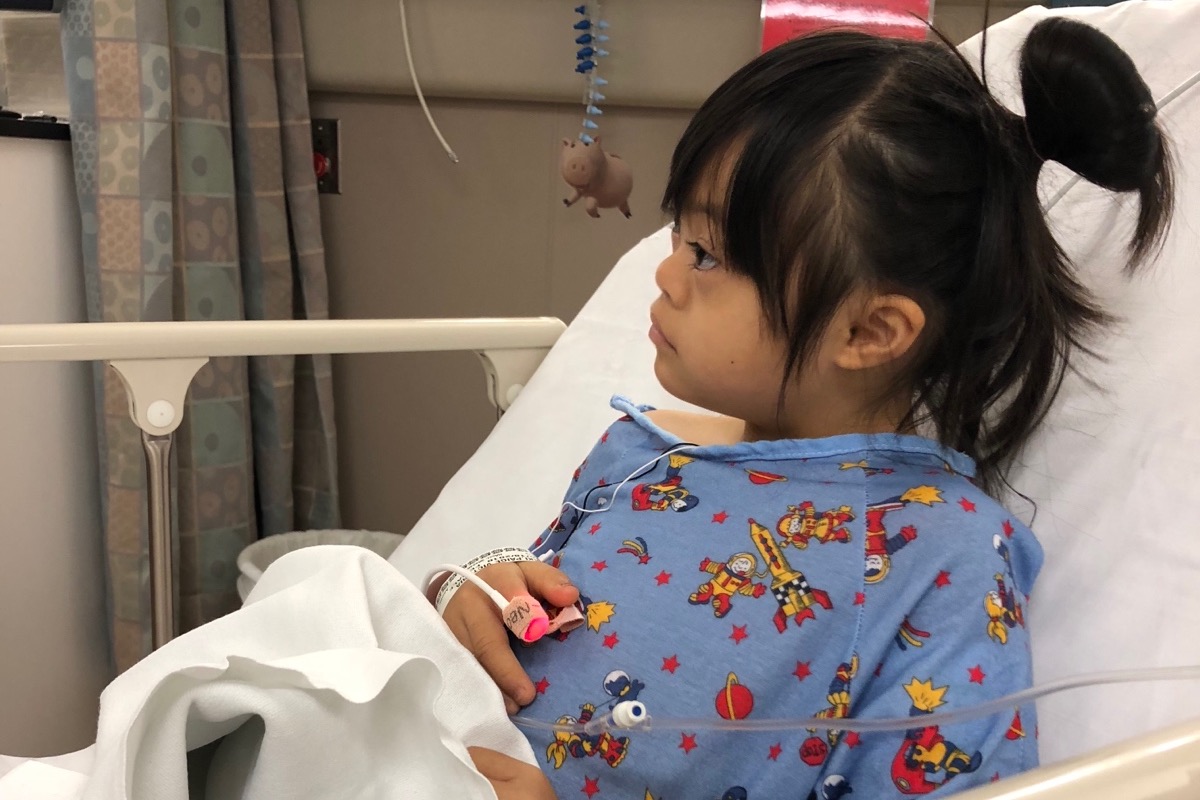 + Read More