Tennis & Education
$2,405
of $5,000 goal
Raised by
16
people in 47 months
Seattle native, 19 years old, my family moved to Mexico when I was 8 years old, shortly after arriving I began playing tennis and It's been my sport ever since.
After a few years in Mexico my father stepped out of the picture and left my mother, my sister and myself on our own, from this point on things got very difficult in a financial sense, as school was expensive and in our part of the country (La Paz), things are quite expensive.
I was able to get through junior high school on a scholarship and help from family members, but I got a job working at the tennis club where I trained to try and ease some financial stress off my mother, as she had my younger sister to care for.
Once I got to high school a lot of things started to change, I was pretty useless and I was a wimp, I mean I could complain about just anything, and in the family and financial situation I was in, that kind of character just was not going to hold up. Thankfully, during all the time I had been playing tennis and working at the club, my coach Ted Bell, basically adopted me as a son. He had always tried to help me even though I never really let it happen until high school, when I realized It was an up hill battle for me.
Ted was tough as nails on me, he kicked my ass everyday (still does), but eventually it started to work, my wimpy ways came to an end and I slowly started to become a man in a sense. After about a year I was pretty stable, I got a scholarship in high school, so thats how I got through there, (high school in Mexico is 3 years). When I was about 16 years old I knew that I wanted to go to college in the United States, unfortunatley, I was and still am pretty poor, I realized that financially it would be extremley difficult. At some point Ted explained to me that tennis could be my ticket to college in the states. He had already sent a number of his students off to school on a tennis scholarship, and he is such a great motivator and coach that I thought to myself, it might just be possible.
So thats when things in tennis got real serious for me, slowly I started to get going and get myself in tournaments and begin the long process of learing many things such as winning, losing and most importantly how to play with heart.
As time went on, Ted and I grew closer, in a personal sense as much as a coach/student aspect. Eventually I was spending about 28 hours a week at the tennis club, its a conaiderable amount taking into account I was in high school at the time.
Ted and I spoke at one point and I told him I was going all in on tennis to try and get a scholarship for college, Ted has helped out a unbelieavable amount, financially, by letting me take group lessons for free and giving me job in his club. And personally by guiding me and helping keep me in a straight line. I had always spent a lot lf time at his house and at one point I ended up moving in to his house, we agreed it would be easier for me to get to tennis and stay focused, I can't thank his family enough for tolerating me, I could be pretty annoying at times and I was kind of a bum, so many thanks to them.
I was 17 when the move in was done, I had a decent ranking nationally in Mexico, but no where near the top. Now that I was living away from home, I had to handle a lot of things myself, and I was in high school still, so that was all my own responsibility now... It helped me become very independent and to realize many things in life.
After a year in his house, working hard and trying to learn as much as I could (I was pretty darn stubborn so not as easy as it sounds), my ranking slowly climbed to around #200 in Mexico, now this was difficult because tennis is an expensive sport, I go through shoes every 3 weeks or so, and each pair is around $100, plus strings, racquets, eventual clothes and food, costs start to add up, especially when I wanted to travel to a different state in Mexico for a tournament. In some cases I got lucky and found a sponsor who would pay for a trip to a tournament or just some new shoes, anything that could help.
In most cases I would just take things out on loan from Ted, he would get me things I needed and we would just keep a bill on it, which now I owe him around $1000.. But thats money well owed, now this 2015, 19 years old, I am ranked #24 in all of Mexico for the toughest category Men's 21 & Under, thats competing against guys that already play college tennis!
I just played a big tournament in Tijuana, the seccionals tournament and got first place singles and doubles, and thats the 3rd nationally ranked tournament Ive won this year. So all the hard work Ted has put in me has in a way payed off, I finished High school last year, and took one year to focus on tennis and to mature more and be 100% prepared for college in the states, now is the moment I am searching for a University/College in the United States that will hopefully grant me the oportuiny to play on their tennis team and in exchange give me a scholarship so that I can have the education I want and everybody deserves. I am looking forward to a degrer in Computer Science and/or Software Engineering.
I am looking for some financial help to get me through this final stage, so that I can prove many wrong and so that I can give my best to succeed in life. I owe money to people that have helped me this last year, and I need help to pay for plane ticket to travel to other tournament and equipment.
Ive really cut this story short, Ted has been like a father to me, and has helped me in a huge amount of ways, getting a scholarship in the United states is something I owe him and myself.
I appreciate if you took the time to read this, anything helps!
Best Regards, Alexander.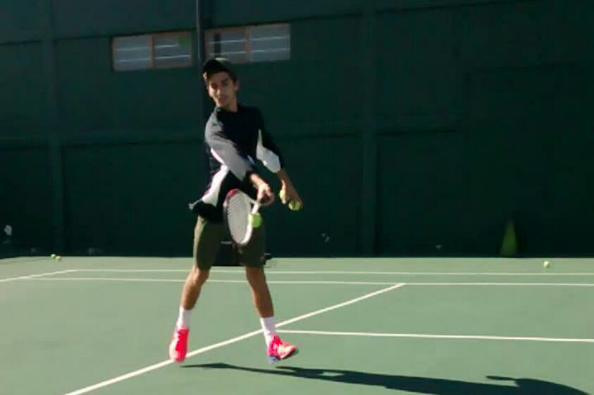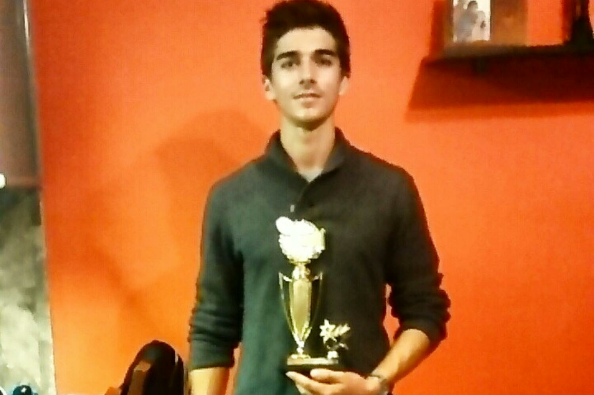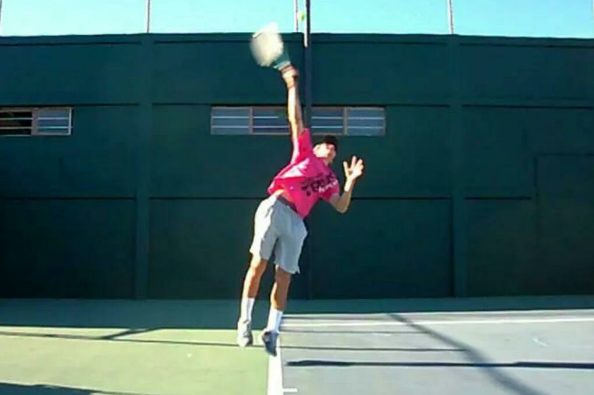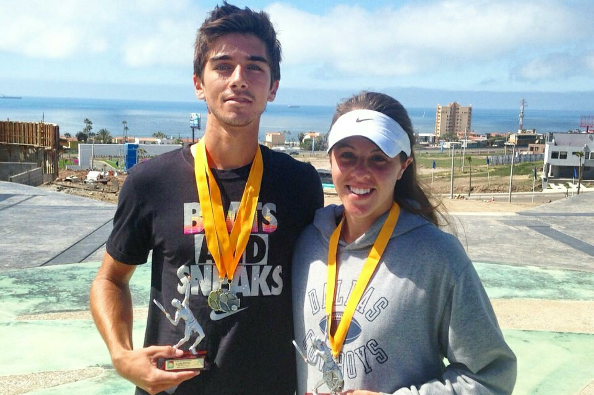 + Read More
Update 1
47 months ago
Share
Thank you to everyone who has helped out so far, I have just uploaded this video. Just some match play, I will be uploading more videos soon.

Thanks again!
+ Read More