Help Me Get Treated For Lyme!!
$12,001
of $30,000 goal
Raised by
55
people in 47 months
Hi my name is Özlem Jones. I am 33 years old. I am married with 3 children. And I have Lyme disease.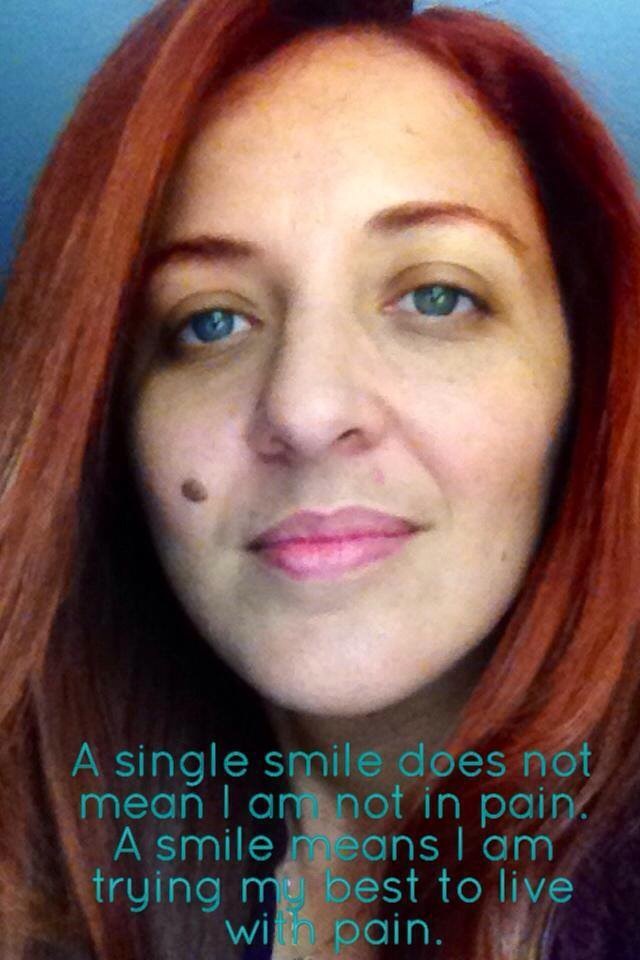 I did not know what Lyme disease was up until January of 2013. Although it turns out I've had it for 9 years (now 10). I was bit by a tick during a trip to Tennessee. My husband and I both remember the specific moment I was bit. During that week, I've had many symptoms. I had no idea such disease existed. We actually thought I was pregnant and even took a test. When the result came out negative, we figured maybe it was the weather change that made me sick. If I only knew, what I know now. I could have been treated, before it spread to my brain, nervous system, joints and other major organs and declared my body its home.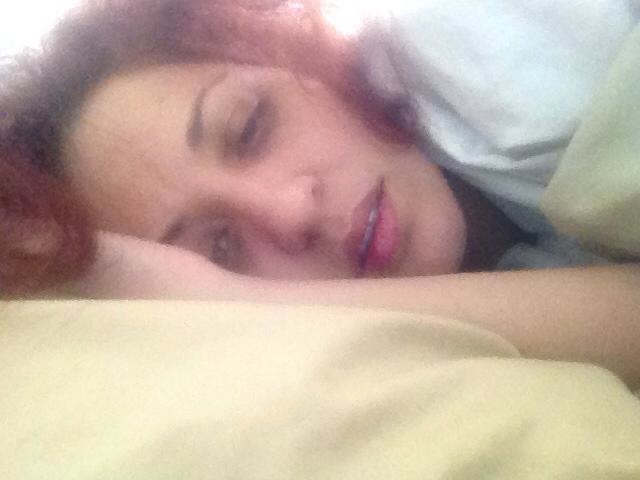 Over the years I accumulated what seemed to be unrelated problems. If you look at me from out side, you would not guess how much pain I am in everyday. Chronic pain became part of my life, and as one of my doctors had told me, at this point in my life, I might just need to accept that this is it for me. The quality of my life was very low.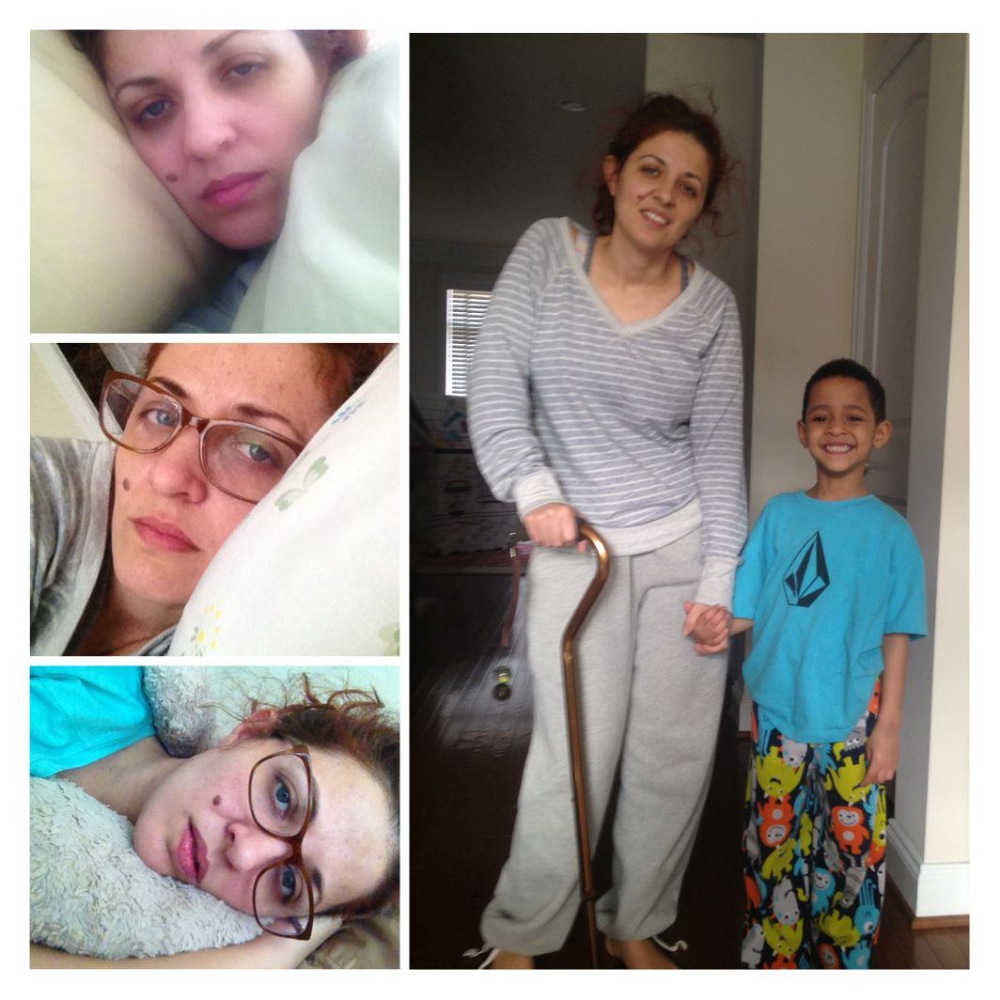 Based on a recommendation from a friend, I've made a visit to a health professional that specialized in Interstitial Cystitis (IC) (another chronic issue caused by Lyme). This visit changed my life all around. Long story short I've found out, I have Lyme, Babesia, Bartonella, Protozoal, Mycoplasma, HHV-6, MTHFR Gene Mutation, COMT, issues with my neurotransmitters...the list just goes on. Unfortunately, on top of all my problems my children are ill with tick bourne diseases as well. They were infected through the placenta.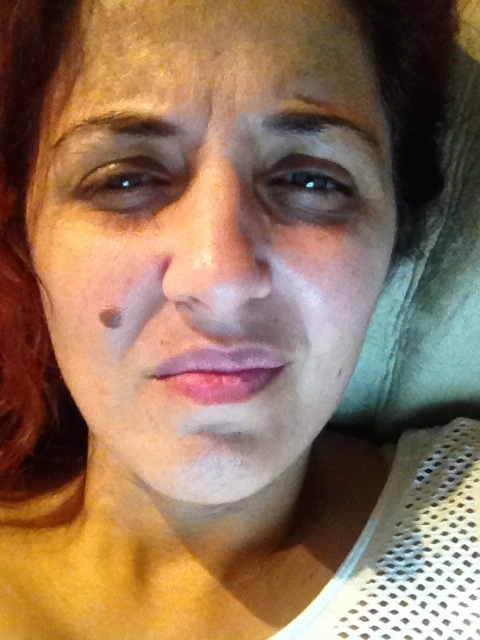 I have been treating well over a year now and I've made some progress. Unfortunately, I am still very much bedridden minus the days I feel energetic to be up and about with the support of my cane and wheelchair. It is overwhelming to make slow progress and extremely diffucult to care for children who are also ill when I require care mylself. I would like to take a more agressive approach, so I can get in remission and start caring for my children better.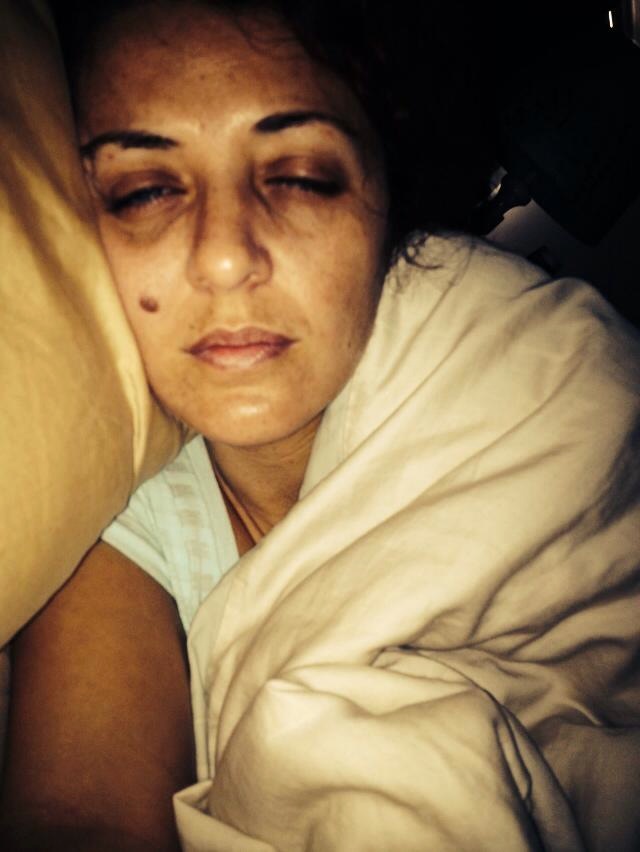 Through extensive research I found a clinic that takes agressive mesaures to cure Lyme and based on my research so far it seems to be working for their patients. I would like to become one of those people. You can only imagine having a large family and having 4 ill people under the same roof is extremely challenging on a single income. So far we have been making it through by rotating our treatments, since it is very, very, very costly to treat Lyme Disease. Lyme Disease is in its infacy and therfore it doesnt have an approved treatment protocol. Insurance companies take advantage of this situation by rejecting Lyme related claims because they consider it experimental treatment.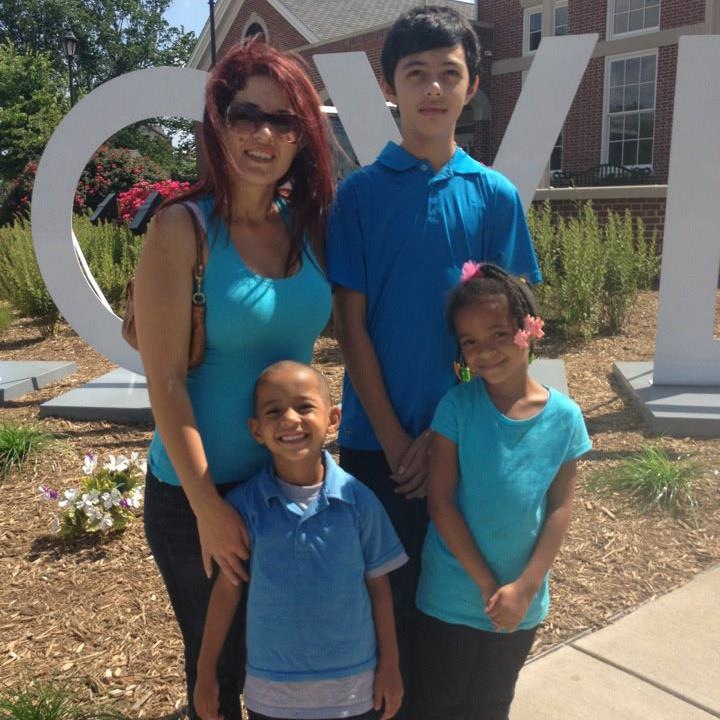 So here I am turning to you for your assistance, so I can heal. Please help me recover. Please help me, so I do what a mother supposed to do and care for my children, not the other way around. Please help me get my life back. Anyhelp you can offer is highly appreciated. Every penny counts, however just in case I made a list of diffrent amounts you could donate. Since anybody who helps will be my hero, I granted each level a diffrent green hero title and based on the level you pick my family and I prepared a small gift as a token of our appreciation. On top of everything, regardless of the level of help you offer, my daughter and I will make a custom mother-daughter jewelery set, if you provide us your mailing address. I design the adult jewelery and my daughter designs the children's one.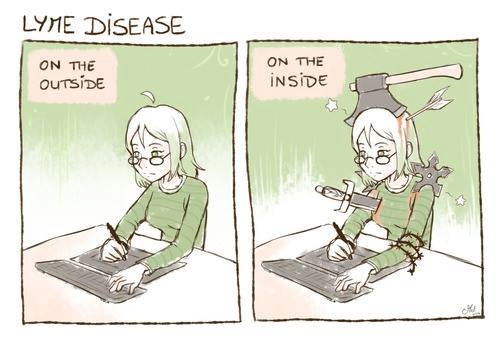 Thank you very much for reading my request and considering providing me help. 
Have a Happy Lymey Day!!!!
If you would like to find out more about me, check out my blog, Facebook page and Twitter profile:
http://extralymey.com/en/journey/
https://www.facebook.com/ExtraLymey
https://twitter.com/ExtraLymey
Lutfen dikkatle okuyun ve paylasin!!!!

Merhaba benim adim Özlem. 33 yasindayim. evli ve 3 cocuk annesiyim ve Lyme hastaligim var.

Ocak 2013′e kadar Lyme hastalığının ne olduğunu bile bilmiyordum. Meğerse 9 yıldır hastaymışım (Simdi 10uncu yilima girdim). Tennessee'ye gittiğim bir yolculukta kene tarafından ısırıldım. Isırıldığım ani kocamda bende çok iyi hatırlıyoruz. Kaldığımız bir hafta boyunca bir çok semptomlarım olmuştu. Böyle bir hastalığın var olduğundan haberim yoktu. Hamile olduğumu düşünüp test bile aldık. Test sonucu negatif olunca hava değişikliğinden hasta olduğumu düşündük. Eğer su an ki bilgilerim o zaman olsaydı, yasamım çok farklı olurdu. Beynime, sinir sistemime, eklemlerime ve diger organlarima yayilip, vucudumu Lyme kendine ev yapmadan once; tedavi olabilirdim kolayca.

Yıllar ilerledikçe birbirinden alakasız bir çok sorunum ortaya cıktı. Bana dışarıdan baksan, her gün ne kadar acı çektiğimi bile bilmezsin. Kronik ağrılarım günlük hayatımın bir parçası haline geldi. Hatta doktorlarımdan biri hayatinin böyle kalacağını kabul etmen gerekiyor dedi. Hayat kalitem çok düşüktü.

Bir arkadaşımın tavsiyesiyle, İnterstisyel sistit uzmanı olan bir sağlık profesyoneline görünmeye gittim. Bu ziyaret benim hayatimi tamamıyla değiştirdi. Uzun lafın kısası Lyme, Babesia, Bartonella, Protozoal, Mycoplasma, HHV-6, MTHFR Genetik Mutasyonum, COMT, neurotransmitterlerimin problemli olduğunu ve bunun gibi bir cok problemim oldugunu öğrendim. Ne yazikki, bu sorunlarin ustune birde 3 cocugumda benim gibi hastalar ve onlarda da kene ile gecen enfeksiyonlar var. Iki cocugum hamileyken plasentadan enfeksiyonu kaptilar. Su an günde yaklaşık 25 hap ve 40 damla sıvı ilaç içiyorum. Yakında bu rakam daha da yükselecek.

Nerdeyse 1.5 yildir tedavi goruyorum ve biraz progres yapmatim. Ne yazikki ama hala genel olarak yataga bagli durumdayim. Bazen gucumu buldugumda baston yada tekerli sandelye araciligiyla disari cikabiliyorum. Cok asiri kucuk adimlarla ilerlemek cok zor birsey ve kendim bakima ihtiyacim oldugu icin kendileride hasta olan cocuklarima bakamam beni cok derinden etkiliyor ve uzuyor. Bu yuzden artik daha bir agresif tedavi zamani geldigine inaniyorum, hastaligimin remisyona girmesini sagliyabilmek ve sonuc olarakda kendi cocuklarima bakabilecek duruma gelebilmek istiyorum.

Uzun bir arastirma sonucunda bu hastaligi tedavi etmek icin cok agresif bir yaklasimda bulunan bir hastane buldum. Bu tedaviden gecen insanlarla gorustum ve simdiye kadar olan arastirmama gore, sonuclarin olumlu oldugunu gordum. Sagligina kavusmus insanlar arisna katilmayi cok isterim. Buyuk bir aile olup da ayni cati altinda 4 tana agir hasta bulunmasi tek gelirli bir aile icin (tahmin edebileceginiz gibi) cok zor bir sey - ozellikle Amerikada. Burada Lyme'i tedavi etmek anlatilamayacagi kadar pahali oldugu icin, simdiye kadar tedavilerimize donusumlu olarak devam ettigimiz icin idare ettik. Lyme hastaligi baslangic doneminde olan bir hastalik. Bir cok yerde daha tam olarak bilinmiyor ven anlanmiyor. Bu yuzden kabul edilmis bir tedavi protokolu yok. Buradaki sigorta sirketleri bu durumdan faydalanip Lyme ile ilgili olan sigorta talplerini reddediyor. Sebep olarakda bu tedavilerin deneysel olduklarini one suruyorlar.

Sonuc olarak iyilesebilmem icin sizlere donuyorum. Lutfen duzelmem icin bana yardimci olun. Lutfen bana yardimci olunki, bir annein yapabilmesi gereken, cocuklarima bakabilme gorevimi gerceklestirebileyim. Cunku suan durumumuz tam tersi ve benim cocuklarim 6, 8 ve 13 yaslarinda olmalarina ragmen bana bakiyorlar. Lutfen hayatimi geri kazanmama yardimci olun.

Bagis yapmak icin lutfen asagidaki linke tiklayip DONATE NOW dugmesine basiniz. Lyme'in bir insana neler yapabilecegini bu linke bastiginida resimlerimden ve videolarimdan anlayacaksiniz. Allah kimsenin basina vermesin. Her verdiginiz dolar benim iyilesmeme dogru bir adim olacaktir. Simdiden cok cok tesekkurler. Ailemin kahramanisiniz! 
http://extralymey.com/en/journey/

https://www.facebook.com/ExtraLymey

https://twitter.com/ExtraLymey
+ Read More
Ölüm işimi nasıl yeniden canlandırdım. Benim adım Springfield IL'den Diana Morales. Mavi gökyüzü Yatırımları Limited'e, 21 Mart 2018'de ölmekte olan işimi yeniden canlandırmak için 59 milyar dolarlık bir kredi verdiğim için, ziyaret ettiğim banka ve diğer finans kurumları tarafından reddedildikten sonra içten şükranlarımı sunuyorum. Bu şirket ile e-posta yoluyla iletişim kurmak için sorumlu bir kredi ararken, başkalarına maddi yardım ihtiyacı olan herkese maddi yardımda bulunmasını tavsiye ediyorum: b l u e s k y f i n a n c i a @ h o t m a i l . c o m ve iletişim numarası: Whats_App +17603013566. Tanrı hepinizi korusun.
+ Read More
Go to turkey sister they call it "kene hastaligi" it will be cheaper & easier to get Help. Its very common there.
+ Read More