337
3
Mackenna Johnson Cervical Cancer #OurSistersFuture
$22,876
of $25,000 goal
Raised by
327
people in 2 months
Finding the right words for this is impossible.
Our little sister Mackenna Ryan Johnson, 9th born in a family of 10 siblings has been diagnosed with stage 3 cervical cancer at the young age of 24.
Mackenna and her fiancé Darion have postponed their wedding plans to address this sudden emergency as they will now be hurrying to assure the future of their family.
Her battle will start with radiation and chemo the first week of December and thereafter. During a precious time when they planned to be starting their life together, Mackenna will be going through early menopause due to radiation.
As our sister prepares for the biggest battle of her life, Mackenna and Darion's wish is to be able to fight this while standing on secure financial ground, as well as hope to be working together with a wonderful institution called Heartland on potential fertility options. 
We are humbly asking for anything you might be willing to donate during this time of grief, as well as your prayers if you are not financially able.
Funds will be directly applied to ensuring our sister's future, their future children and any other unexpected costs that will inevitably arise as a result of the cancer treatment.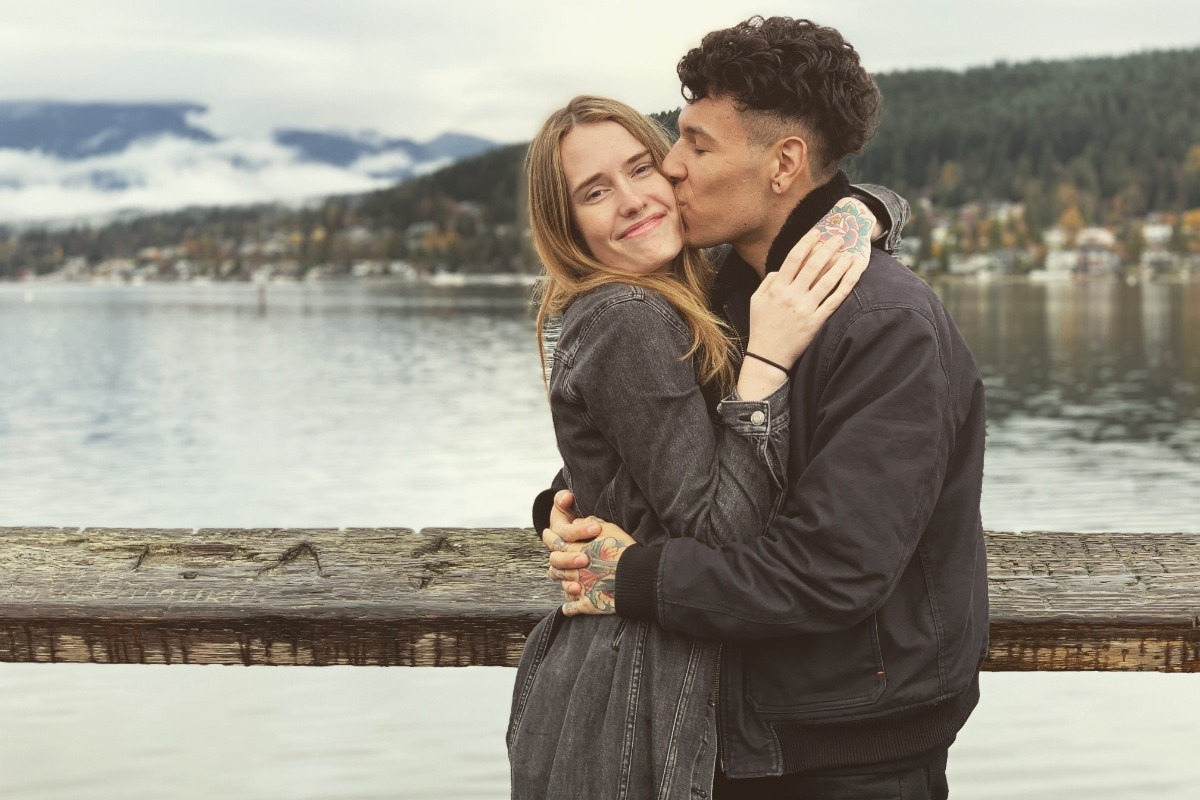 We will be updating this account regularly as more news comes in.
With thanks & love,
The Johnsons
+ Read More
Update 2
15 days ago
Share
Hello!

Well, here we are! The surreal challenges of January have come to a close, but it feels good to have reached this point.

I remember being admitted to the hospital just after Christmas and feeling daunted at the road that lay ahead. For awhile there it felt as if treatment would never end, but I'm very glad to report I've since finished all Chemotherapy treatments, which can perhaps best be described as simply nauseating, and now only have ten more treatments of external Radiation Therapy left, and four more internal treatments; which will be intense but manageable.

Therapy will be completed on February 21, 2019, and I don't think I can get there soon enough. So almost there!!

I'm so grateful for the nurses and the staff at both St. Boniface and the Manitoba CancerCare Clinic, they've done so much to minimize the pain and discomfort. As a result, there are days where I feel almost 100% me. Small activities like getting outside (even in negative —40 weather, yikes), going to the market, organizing my home and eating whole meals at the dining table give me a sense of normalcy I didn't know I missed.

…but then there are other days, too, where it seems all I can do is lay on the couch, sleep, and watch Netflix. (On a side note, did you know there are hidden movies that can be revealed by accident? Wtf, Netflix?) During these times, even attempting to walk into the kitchen ten feet away is utterly draining. To be honest, I never expected this experience would end up being just as challenging mentally as it's been physically, and many days all I wanted to do is cry and feel sorry for myself. Learning to lean more deeply on God throughout all of this has been key to keeping my spirits high and facing each day with the strength and emotional armour I need.

Overall, everything is rolling uphill and I'll be taking the next chapter one day at a time. I'm healing more and more everyday and feeling stronger by the minute. Looking at what I've already overcome, I know I'll be able to conquer anything that comes my way with God's help, my amazing family, and the care from my community.

Thank you to everyone for your continued love, encouragement and support during the hardest battles in my life.

With love, Mackenna.
+ Read More
Update 1
1 month ago
Share
Hello!

My Husband and I want to thank everyone for all the generosity of prayers, donations and kind words of encouragement. We feel so incredibly blessed by the outpouring of support!! This post is long overdue, however, I was not prepared for what was in store for me emotionally and physically. On December 27th, 2018, my 25th birthday, we unfortunately had to call the ambulance due to extreme blood loss which caused me to faint. Shortly after we arrived at the hospital, I was admitted for two weeks. Those two weeks were the hardest thus far. Looking at myself and realizing that so much of me, had faded away in such a short amount of time. From loosing my appetite completely, to not being able to walk anymore, I found myself dealing with almost every other symptom of cervical cancer.

On the brighter side, staying at the hospital does have its perks. Drugs on hand at the press of a button, house cleaning and oh the glorious meal trays (at this time I would like to thank family and friends for bringing me all the healthy food and snacks I could ask for... thank you!) While the hospital is no place you want to be, at the end of the 2 weeks, I really wasn't sure if I wanted to go home. It was a scary thought to not having nurses for 24hrs of the day. On January 6th, 2019, one of the many doctors came in and said I can leave that evening since treatment had started and my walking had improved greatly! I arrived back home that evening and started taking one day at a time, counting down the many treatments left. Being an outpatient is very different, but its worth it to be in your own home to heal.

As of now, I am 16 days into treatment. I have 2 more chemo sessions, 12 External Radiation treatments and 4 internal following after. Im feeling a lot of the symptoms that come with chemo and radiation, but I am thankful for every treatment which is bringing me back to the woman I once was. I am so blessed that I have been able to heal in a stress free environment and am overwhelmed by the support!
+ Read More
Read a Previous Update