Kids w/ Food Allergies & Their Peers CAN soar!
$2,734
of $58,748 goal
Raised by
40
people in 3 months
My name is not Cole, or Ben, or Noah, or Adam.  I don't live in Alaska, or Paris, or Pittsburgh. I'm not 12 years old, I can't play the tuba, and I can't drink milk, and I can't eat nuts. And I could spend the rest of this space telling you everything I'm not. But that would be ridiculous.
What's even more ridiculous, though?  Every single day, we let kids define themselves by their deficits with devastating results. It's time to change it. 
I'm JJ, I'm 21 years old, and I'm a senior at the Wharton School of the University of Pennsylvania. I'm an author, blogger and speaker. Oh, I also have food allergies.
I'm on a mission. With the help of experts far brighter than me, I plan to raise food allergy awareness and empower ALL young people in EVERY elementary school across the nation to live in The Land of Can! 
For this first Campaign — or CANpaign, as we're calling it — we're starting with schools in two states: Ohio & Pennsylvania.
Introducing phase one: OH CAN & PA CAN.
With the help of two amazing organizations — the Allison Rose Foundation and Red Sneakers for Oakley —  we will provide each of the 1,738 public elementary schools in Ohio and each of the 1,619 public elementary schools in Pennsylvania with a special children's book, authentic food allergy resources and CAN empowerment tools that will help all kids soar!
This CANpaign enables us to establish the Land of Can in every public elementary school in Ohio and Pennsylvania (for $17.50 per school!) Each school will receive:
•
Land of Not: Allison Rose Foundation Edition
(Created especially for schools in Ohio.)
•
Land of Not: Red Sneakers for Oakley Edition
(Created especially for schools in Pennsylvania.)
• 136-page Teacher's PDF Guide To
Land of Not
and to the 13 Words of CAN that all students should know.
•
The Nuts & Bolts of Teaching Kids Who Can't Eat Nuts & Bolts (& soy & dairy & peanuts...)
Written by veteran teachers, this eBook will empower educators to confidently teach students with food allergies to succeed. 
• Password-protected access to the online tools to teach the 13 Words of Can, including podcasts with experts, creative activities, reproducible handouts, fun videos, and much, much more.  For the past two years, I have been working with the nation's top minds to create an authentic resource that educators (and parents) can use to teach ALL elementary students how to live an asset-based life. All educators
& parents
from each elementary school will have unlimited access. 
• Password-protected access to our ONLINE FOOD ALLERGY SCHOOL RESOURCES suite. For the past two years, I have been working with experts to create an authentic, accessible resource that will feature columns, scenarios, podcasts, etc. for teachers, administrators, parents and school staff. By using best practice and authentic voices to raise awareness for all, we can transform how schools empower their teachers and those who interact with students who have food allergies.
In addition to sending materials to all schools, we also will donate
Land of Not
book and materials to the Children's Hospital of Philadelphia.
All schools in the CANpaign will receive the information in August 2019, just in time for the start of the new school year!
The food allergy community is a strong community, but this campaign transcends food allergies. This isn't just about children with food allergies. This campaign is about empowering 
all
kids. This CANpaign needs your help. Our children need your help.
Your donation will provide our special edition children's book, food allergy resources and CAN empowerment tools to the schools in Ohio and Pennsylvania
, setting the stage for us to immediately continue campaigns in other states.
Anyone who contributes during this CANpaign will have their names listed as a CAN Opener IN each book and on our site!
How many schools will you support today?
---------
If you'd like more information, please continue scrolling!
Let me give you a quick backstory as to how it all started. 

You see, when you have a food allergy, you are always looking at what you can't do. For most of my life I was "JJ who couldn't drink milk or eat tree nuts."

Defining yourself by your NOTS can take a toll.

When I entered college, I wanted to help other young kids wth food allergies. So I wrote a children's book. It's called Land of Not, and it's uplifting, original, and important. Here is the last page:




I was initially planning to only share the book with kids with food allergies, but after my professor read the book, she immediately urged me to broaden my scope. 

"This book will help all young people," she said. "Not just those with food allergies."
All kids have NOTS in their lives. All kids need to find a Land of Can.
So I went on a mission to broaden my scope. How can all kids find a Land of Can? What tools are needed?  I asked experts. They immediately gave me a list of words. They also directed me to educators who could help me write lesson plans and create activities to teach the words. 
These words.
For the past several years, I've been writing a daily food allergy blog (
www.thelandofcan.com
) and sharing my book and tools with children everywhere.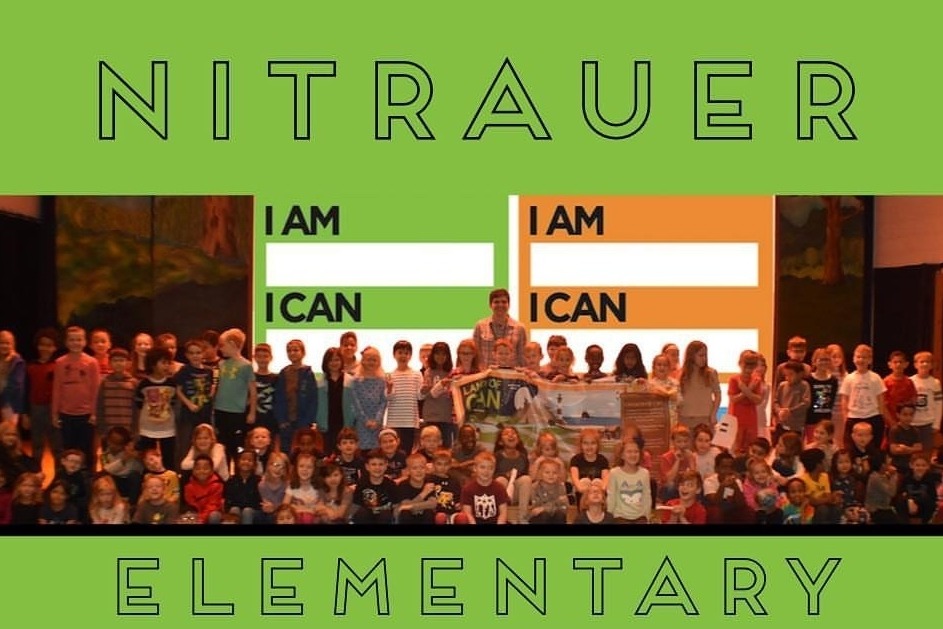 Not just children heard the message. I even shared the story at a special event at Penn!
I know what it's like to live in a world of "not."  I was fortunate to have caring people show me a different path. I often wonder where I'd be if those people didn't show me how to define myself by my strengths instead of my weaknesses.
Everyone has a not. It's time to show people how to move the not to the side so they can see all that they're meant to see. Once they learn to move that "not" to the side — once they embrace all the words of CAN and define themselves by who they
are
and who they
can be
— they will soar!
+ Read More