Oakland to UK Soccer Experience
$9,515
of $12,000 goal
Raised by
38
people in 3 months
Help the Oakland Leopards Soccer Teams Go to London!
The Backstory
It started as a favor over 16 years ago, when I agreed to coach my twelve year old neighbor's soccer team. Little did I know that coaching the Oakland Leopards would eventually become my full-time volunteer career.  Over the years, the original team evolved as the players grew up, I started new teams including a men's team, and my commitment to serving the incredible youth of Oakland deepened. I've devoted countless days, nights and weekends, and many thousands of dollars, trying to make a difference for my players by providing a safe and welcoming environment for these boys to play soccer and supporting the players to find productive pathways in a community that is better known for wide-spread poverty and crime.
Why London?
I was inspired by traveling to Europe last summer with my family and started talking with my teams about playing soccer abroad.  I asked them, "If you could play soccer anywhere in the world, where would it be?"  The unanimous answer:  the UK.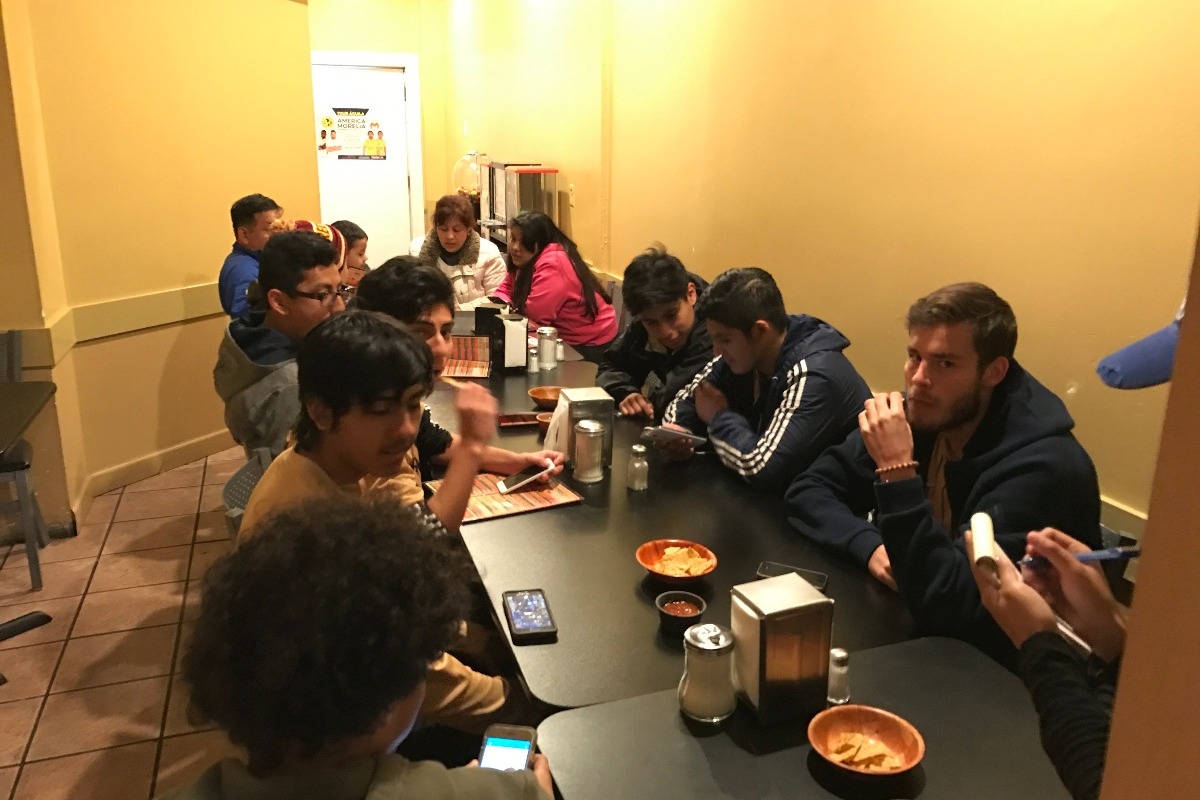 The Trip
The Oakland Leopards under 19 boys and men's teams will go to the UK from July 2 - 10 for matches with three UK teams. This will be a first trip to Europe for most of the players, especially the under 19s.  Some haven't been on a plane before. It will be a life changing experience for them.
The Need
I need your help! My players have been hustling and sacrificing- working extra jobs, saving money and fundraising for the trip.  But, given the financial realities that my players and their families face, we still have a gap of $9,000 out of $45,000 needed for the trip. And, there's no going back- I've committed to plane tickets, paid for the youth hostel and purchased transportation cards.
The Ask
Over the next 30 days, I'm looking for donations of any amount to cover the remaining $9,000.   Please spread the word by sharing on social media!
I care about these kids so much! I would be grateful for any support you can provide to help them see London.
The Details
Who's Going?
30 players (fifteen under 19 boys and fifteen men's team players) and 5 chaperones
How Much Does It Cost?
$1300 estimated per person (not including meals)
What's the Cost Breakout?
$900 Flight
from Oakland to London Gatwick leaving July 2 and returning July 10, 2018
$225 Youth Hostel
 for seven nights at Palmer's Lodge Hillspring  
$30 Bus
 transportation to and from the airport
$65 Oyster Card
for the Tube and overground in London
$75 Transportation
 to get players to our 3 games
$5 Insurance
 policy
Thank you,
Edward Stephen
Oaklandleopards.com
Leopards on Facebook
Javi individual gofundme page
(Javi shares his thoughts about what this trip means to him; funds raised through the Oakland Leopards gofundme page will support Javi along with his teammates)
+ Read More