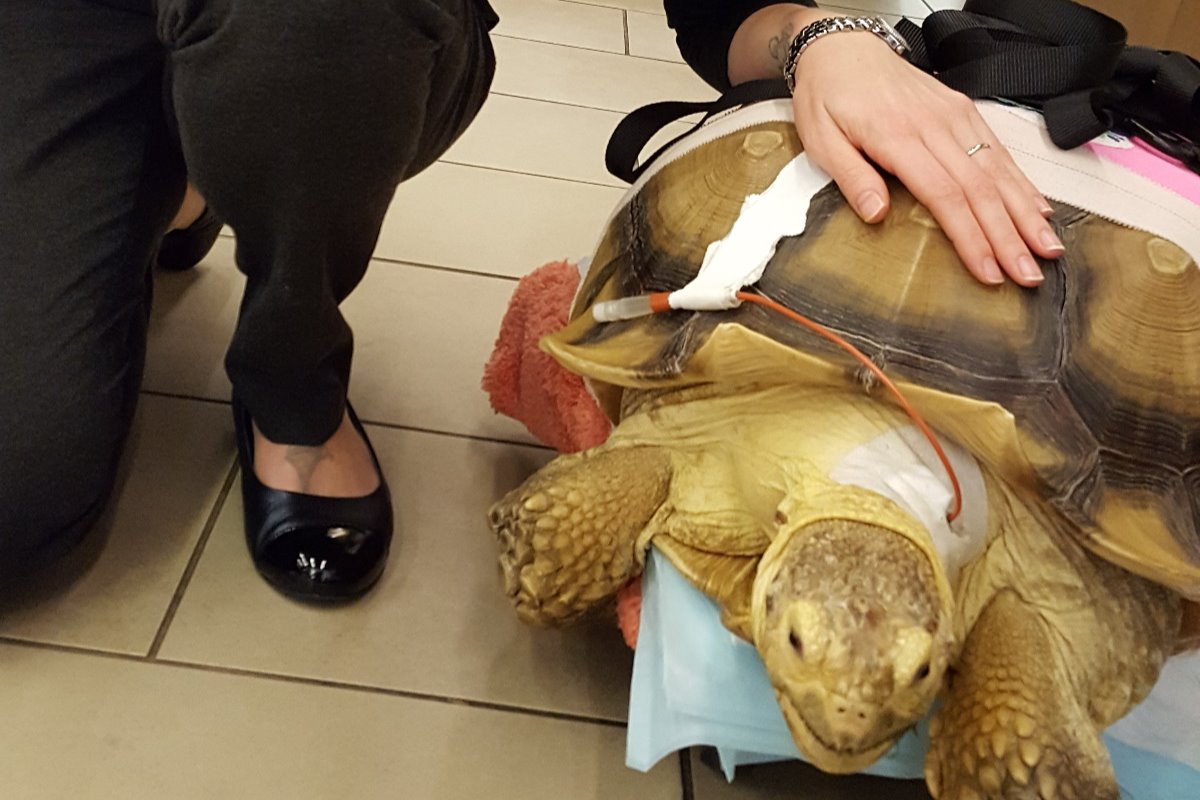 5
14
Speedy Needs YOUR Help to continue her treatments
$144
of $5,000 goal
Raised by
5
people in 5 months
Speedy is a beautiful tortoise that brings joy and happiness to everyone she meets. Wherever she goes people want to take pictures with her.  
Speedy came down with a big bladder stone and the Vet removed it.  Her bone glue came loose and she got an infection.  Her treatments include antibiotics to kill out the infection and frequent bandage changes that requires a vet visit. Once her infection is gone, the vet will be able to close up her shell.  All of this treatment is expensive. We are working very hard to pay for it all, and I took out a car title loan to pay for most of her expenses, but we still owe some and we just need help paying for it. If we can get enough donations to pay her medicals bills she will have a full recovery.
Speedy is healing and will have a complete recovery but we need help paying the veterinarian and animal hospital.
A lot of people think Tortoises do not have emotions or feelings. But this is not true. Speedy lives with us like a dog would. And she knows her name, comes when called, follows me and my son around the house, begs for food when you are chopping vegetables. She feels love. She feels pain. She feels happiness, and she feels sad. She gets mad, she plays games. She is amazing. She is a living BE-ing with thoughts, feelings, and memories. She thinks about how to solve puzzling things that are in her path. She is a loving, beautiful soul and we are doing everything possible to get the funds to finish her treatments.  She is getting better but she needs to finish her treatments.   We need help to raise enough money to finish her treatments so that she can have a full recovery. 
We love her so much, and she is a companion and friend to our family. Speedy brings joy and happiness to everyone she meets. She is very smart, loves to watch TV, especially Ellen and Southpark. She loves music. She makes everyone smile when they see her. She has been through so much, and with your help we can give her the chance to live a long, healthy, happy life, possibly up to a hundred years. But we cannot do it without your help. 
Speedy Needs YOUR Help to continue her medical treatments.
+ Read More