23
5
No Hate in Woodlawn
$550
of $350 goal
Raised by
23
people in 1 month
Yesterday someone hung flyers around the park in our neighborhood with a call to action for White Supremacists. We're not posting the flyer here because we refuse to give it more publicity, but it was specific and it was trying to gather support for Male White Supremacists. 

Hate has no place in our neighborhood. We live in one of the greatest neighborhoods in the Bronx and we will not tolerate hate speech or actions that seek to intimidate or threaten the diversity that makes our neighborhood so great.  

We are upset that people with hateful intentions feel so emboldened and we are pushing back. We are starting a campaign to make posters and signs for local homes and businesses that denounce hate speech and organizations.  We are making posters, buttons, t-shirts, and we are hitting the streets to get our message out.  We want to have an inclusive community were people of all colors, creeds, and religious beliefs feel welcomed and supported. 

And we want your support. 

Thank you,
+ Read More
Update 2
25 days ago
Share
Our Buttons arrived today! You can pick yours up at The Kitchen or Linda's Pizza. I'll send another update as soon as we get them in more locations.
Thanks to your generosity we were able to make 1,000 buttons that we are going to distribute in Woodlawn. We were also able to make more than 200 flyers which were posted all around the neighborhood (the laminated flyers we hung at the parks and train station seemed to fare a little better than the others which were taken down by the winter weather). Don't worry, we'll be back up hanging them soon because we still have a lot of Wednesdays ahead of us.
Thank you again for your support and for loving Woodlawn enough to make sure that there is no home for hate here.
Special Thanks to Donna (
http://www.donnashoots.com/
) who made our graphic.
+ Read More
Update 1
1 month ago
Share
Friends and Supporters,
Thank you so much for your support, we are overwhelmed, and we are so glad that there are so many people who were also disturbed that this happened. On Sunday we are going to be delivering flyers to all of the businesses on Katonah, and we will have flyers available for homes. I have included electronic copies of those flyers to this update (along with an image that will fit nicely into your facebook profile pic) so that you can print them at home and put them in your window if you don't see us or if you want to get started right away.

If you see a business with one of these flyers in the window please comment on it and tell them that you are glad to see they are supporting this effort.

The buttons are going to be a little slower coming (oddly, the market for urgently made buttons isn't as competitive as we thought it would be) but in the next 10-14 days we will deliver those to local businesses as well. We will send another update when those are available and where you can go to get them.

Thank you again,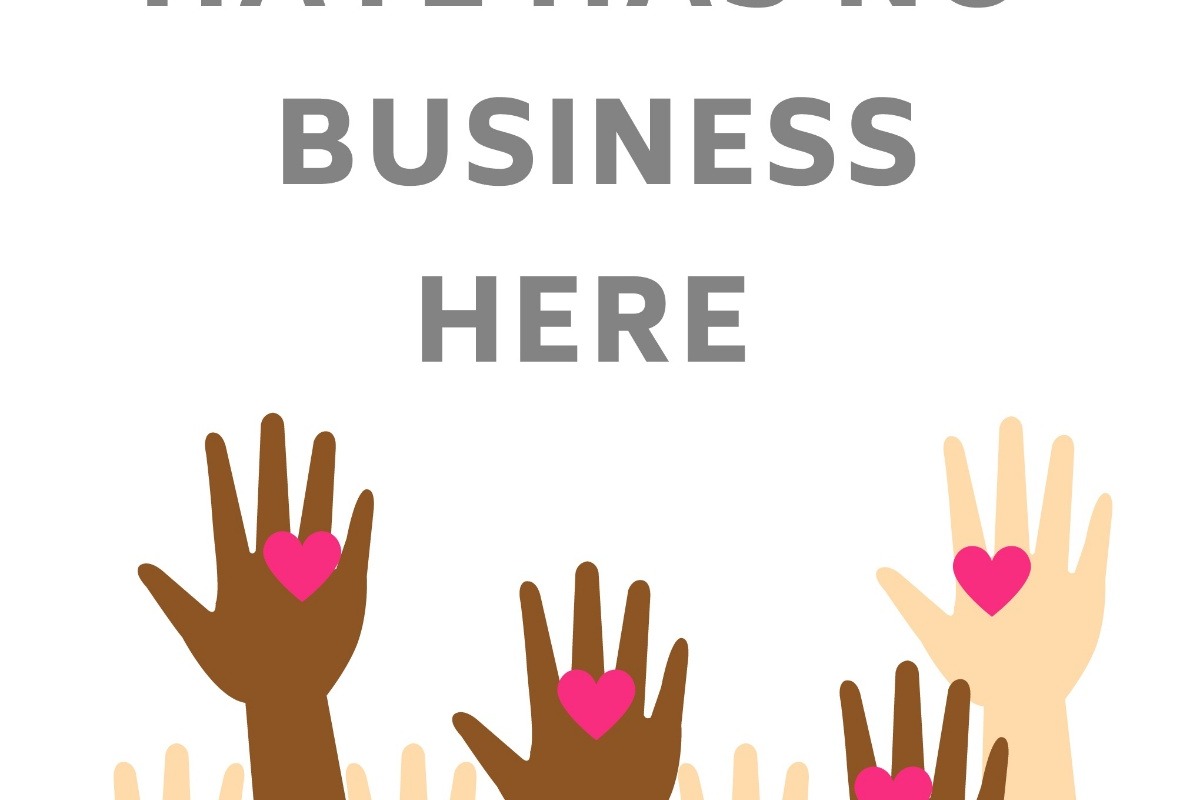 + Read More
Read a Previous Update