Build A New Home For Francis
$1,400
of $1,500 goal
Raised by
20
people in 29 months
This is Francis (right) aged 12 with her mother and younger sister aged 10 (April 2016 in Lima Peru).
My husband and I sponsor 6 children in Lima Peru through the Compassion Child Sponsorship Program.
We have been very fortunate to meet the children and their families on several occasions while visiting Peru on business. I have developed very strong relationships with these children and their families.
While all our sponsor children have great need on my recent visit to Peru April/ May 2016 it became very apparent that Francis and her family urgently need assistance.
Francis' mother is the only provider for the family. She works cleaning a school and she earns USD 150.00 from March to December. During summer vacations, the mom looks for jobs such as doing laundry or as maid.
The mother recieved a small piece of land from a family member (valued at approx $200US)  to which she holds the title. They are currently living in a single roomed plywood shanty they put up with no water or toilet facilites.
I requested the sitation be assessed and for imformation on the costing to build a home for Francis and her family. The costing is as follows :
A prefabricated house with divisions for the bedrooms, kitchen and bathroom.  US700
1 sink and 1 toilet - US 150 
1 door - US 40.00 
3 plywood - US 35.00 
strips - US 90.00 
nails - US 2.00 
thick sand - US 25.00 
3 backs of cement - US 30.00 
Total cost for toilet: US 372.00 
Total Approximately $1500AU
Once we have raised the funds the construction of the home will take 3 weeks to complete.
Francis is turning 13 years old on the 31st of July this year.  What an incredible gift for her and her family.
Thankyou for your help.
Below : Me with all of the children we sponsor in Lima Peru through Compassion Child Sponsorship.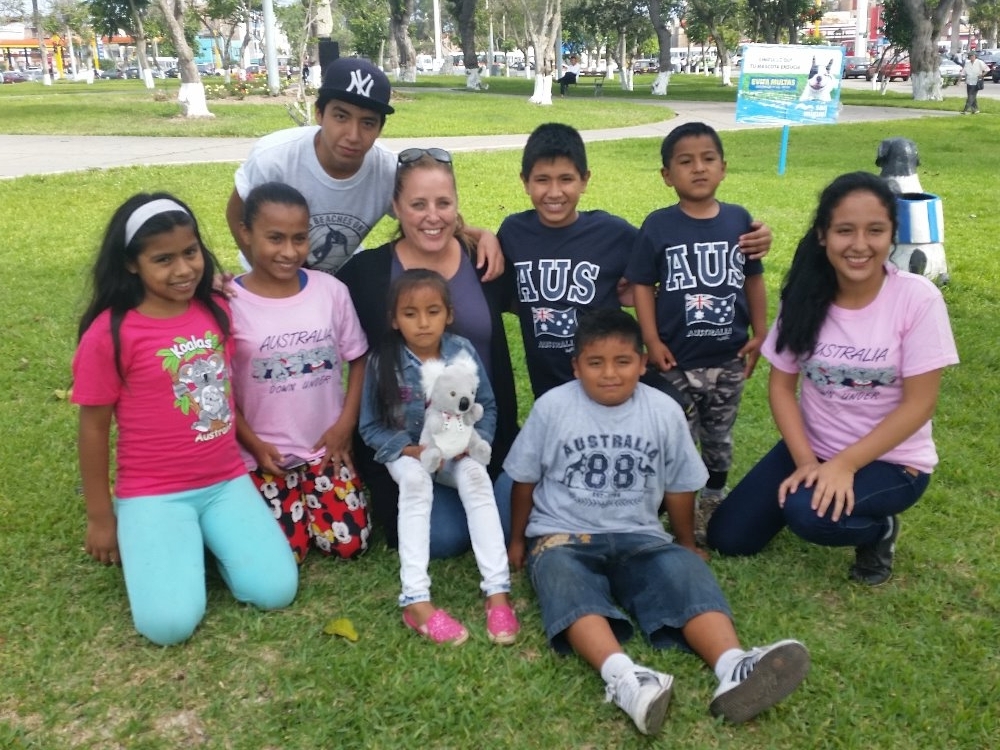 + Read More