14
2
New Mother Divine Program
$610
of $2,700 goal
Raised by
12
people in 12 months
Kelly & Alex join New Mother Divine!

"The influence that comes from Mother Divine is absolutely beyond description in words. It can only be felt on the reality of awakening. So the world is waking up, the world is waking up to a more unified value, more coherent value, more togetherness value, and we give the credit to the life of Mother Divine."
                                        
                                   —Maharishi, 31 August 2003, MERU, Holland

Kelly Kleckner and Alex Bergen
both recent graduates of MUM
and have just spent the past 2 months at the Mother Divine Campus - Vedic City
Nature is giving us a grand opportunity to join a larger group of women for a full 6 month New Mother Divine course in New Zealand. 

It came as such an unexpected surprise. We out a few short days ago and the course begins September 2nd!
Meaning it can only be possible with your help.

The entirety of course expenses are already covered, we are just needing to raise enough to cover airfare to and fro.

Why is this important to us?

"It is such a gift to sink into a deep and nurturing space with other woman. Mother Divine Campus's holds a space of complete unconditional Love during these turbulent times. For me, coming to Mother Divine is an uncovering of my truest nature, an opportunity to support the highest upliftment of all of Life and beloveds simultaneously, and a remembrance of the inherent divine gifts we hold as a wombyn- unique, vital, and always in service to our greater world family." - Alex

"Mother Divine has given me the nurturing and space to connect more deeply to my own heart and explore its subtleties. I have learned to peel back my armor and expose my vulnerabilities. This has given me the courage to embrace all parts of myself and because of that I feel I can meet the world from a full and authentic place." - Kelly
We are beyond grateful to be supported in this way by life, and even more elated by the bigger community behind us that shares our vision for a more fulfilled and peaceful world. What a blessing it is to co-create this beautiful world with you all!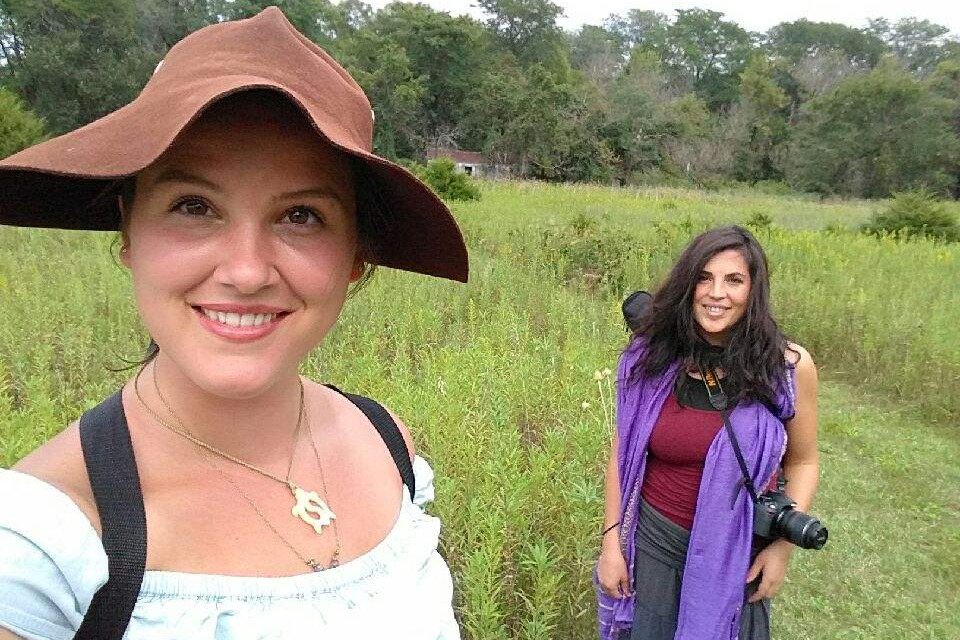 + Read More
Hello everyone, We have very exciting news! We are lucky enough to have found a kind and gracious soul to fund our plane tickets for us. Their generosity has allowed us to continue on our journey to New Zealand! We are still raising funds, with the intention to repay whatever we are able to.

Below is a picture of us handing off our passports to Bev (who has become like a fairy God Mother to us), just before our tickets were booked. We wanted to share this with everyone and extend a big thank you to all of those who have supported us on this journey. We feel such deep gratitute and awe to have a wonderful community supporting us. Your kindness and generosity has carried us through this transition. We would love the continued support of your shares, donations and inspiration. Thank you all!
+ Read More