School in Sinjar Mountain
£1,271
of £100k goal
Raised by
17
people in 20 months
To provide and ensure access to educational services for all Yezidi children and illiterate adolescents affected by the ISIS brutality and the situation in the Sharfedin!
We believe the journey of normalisation of life for displaced children begins from school, by investing in their education today we secure the their future.
WHY SHARFEDIN AREA?
Sharfadin is a holy place for Ezidi people.
Our medical team visited Sharfadin area in 2014 when ISIS were trying to seize the area.
The brave people defended their area and fortunately ISIS plan never succeed to destroy the 800- year-old shrine that is one of the holiest places on earth for Eezidies.
The medical team visit the area regularly and people are bringing up other problems than medical ones.
One of two hot topics are drinking water and education. Many youngster and their family have come forward and wished to learn how to read and write. They have learned that among those thousands of E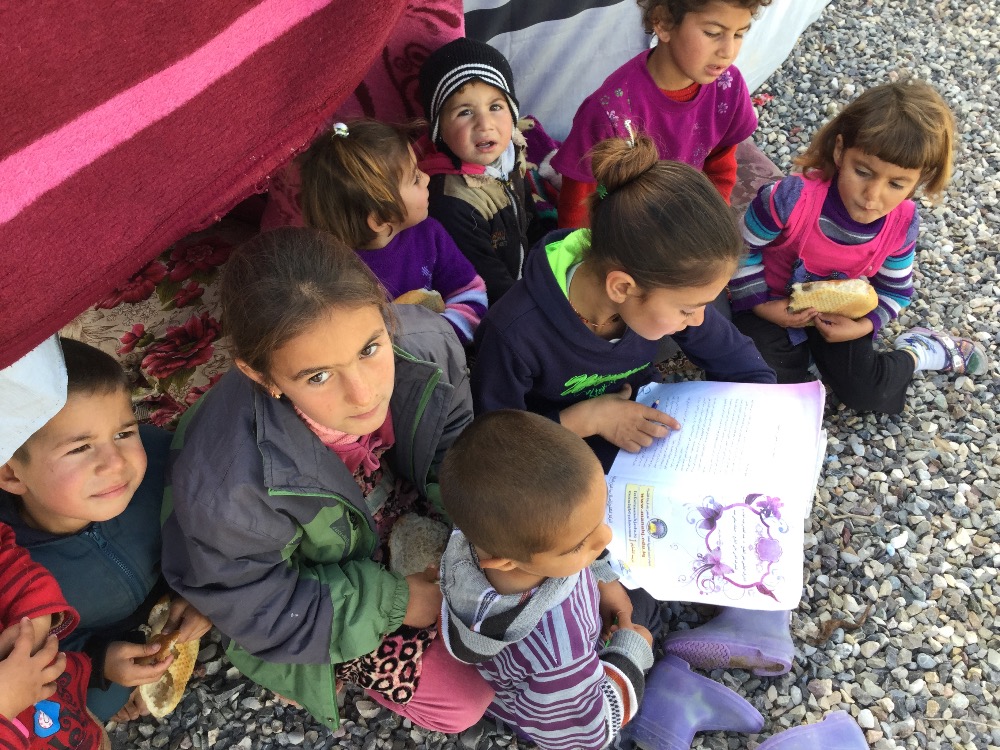 zidis who have been captured by ISIS, those who were illiterates specially young girls have not been able to make a try to contact their families since they could not dial a phone number.
Taking the hard situation in Kurdistan and in Iraq as whole with increasing demand due to escalating humanitarian crises we founded it important to step in and respond to their need.
Provision of Continued Primary and Middle School Education
To ensure the continuity of primary and middle level education opportunities for 550 Ezidi children, which include many teenager who are illiterate.
Children are from areas where overall educational indicators are poor, particularly for girls, thus there will be very few girls to be enrolled in primary and middle schools. They need to start to learn how to read and write.
These schools will be provided with the basic facilities to ensure access and quality of education. The facilities included caravans along with water and sanitation, teaching and learning materials as well as reading and writing materials.
Parent Teacher Councils will be formed in the area and members will be provided with orientation training on their role and responsibilities focusing on enrolment, retention and home study. In addition, for promotion of girls' education we will form Mother's and Father's Groups to advocate for girls' education. Although taking todays situation we don't think this would be an issue. It was indeed the initiative of many parets who come forward and ask for helping them to educate their children we started this project.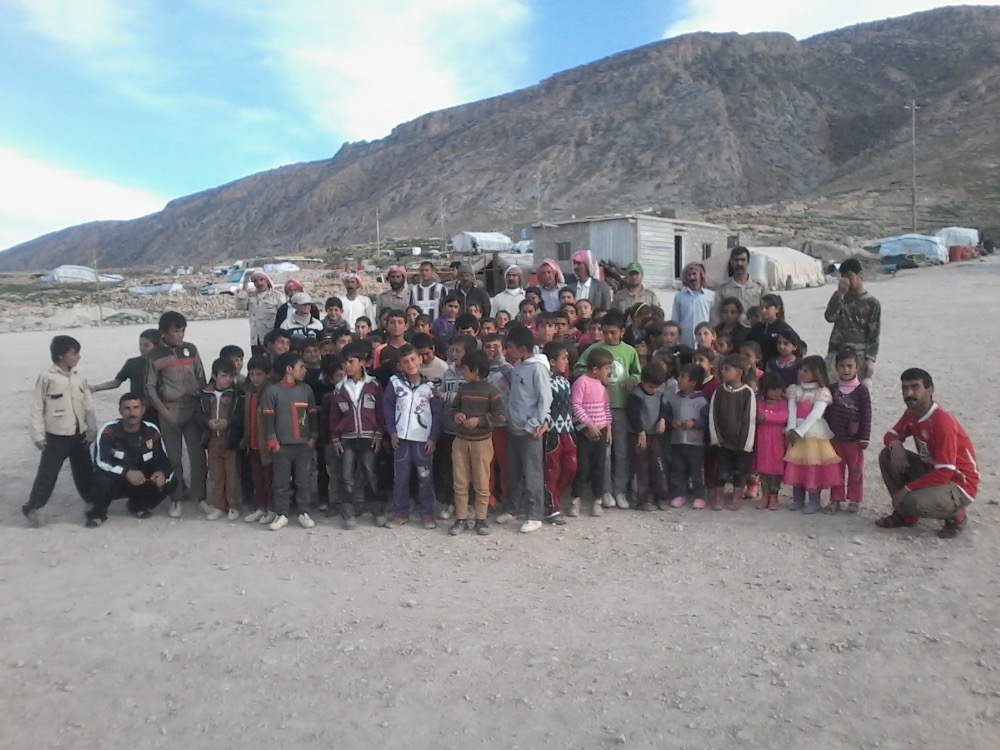 BENEFICIARY STUDENTS AND TEACHERS:
Sharfadin and Surrounding villages: 550 children, 300 illiterate, aged 6 to 19 years old. 4 to 8 teachers, 4 are already available.
Although prior to August 2014, there were limited educational opportunities for girls in this areas, this is no longer an issue and fathers are coming forward and put their name in the list.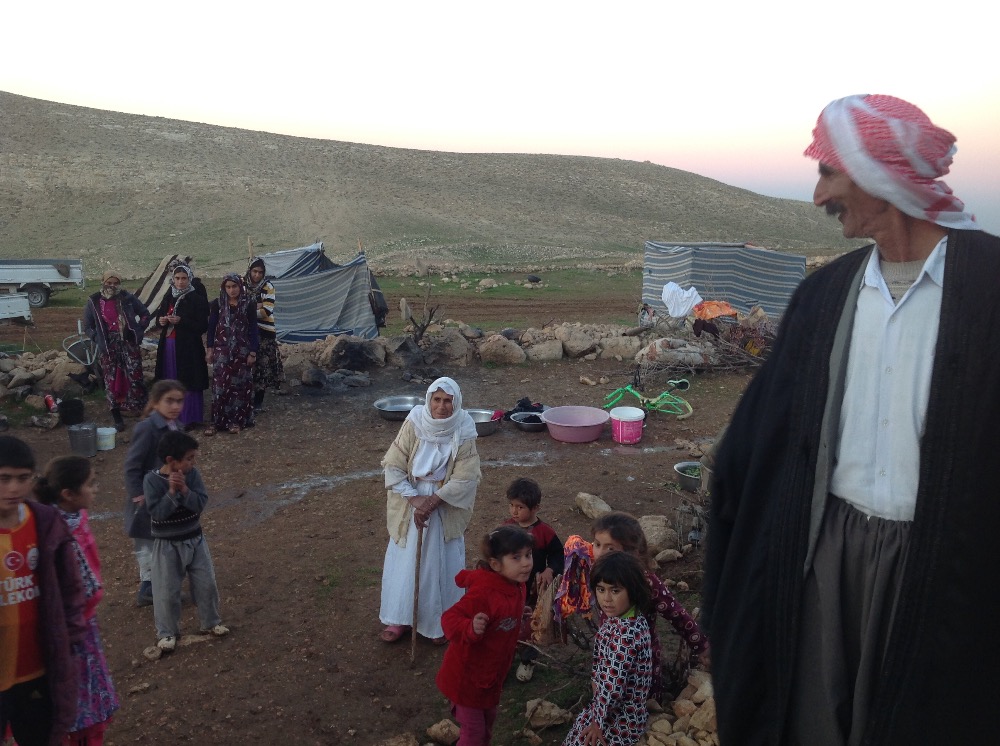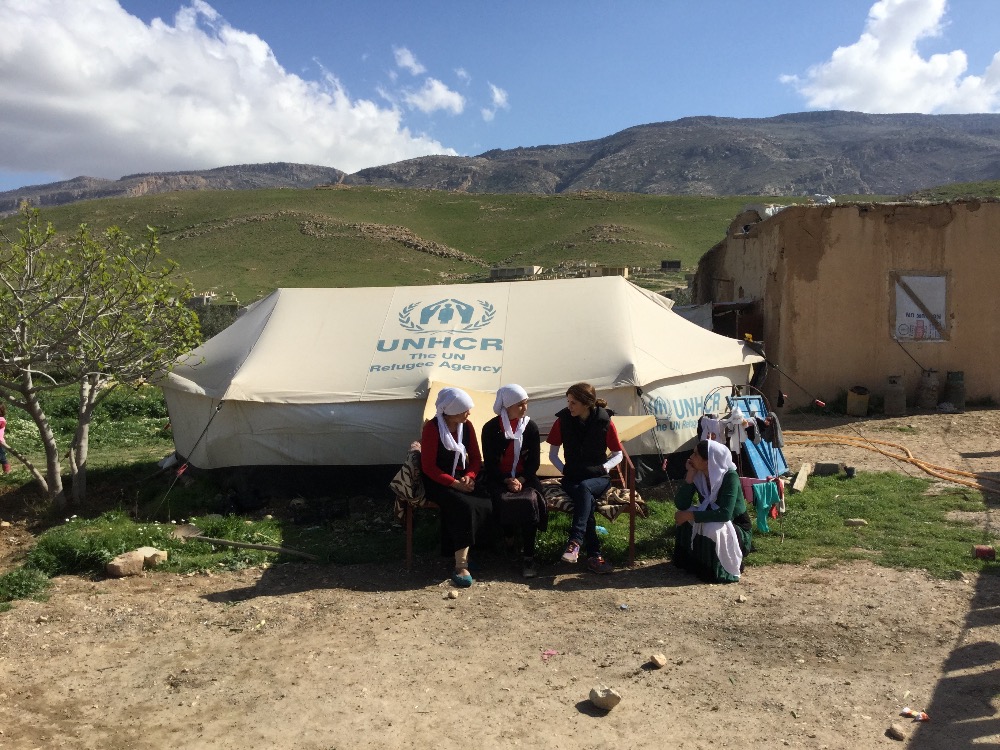 Improving Quality of Education
Quality is one of the most important aspects of education. This becomes more critical especially in emergencies and crisis situations where the availability of trained teachers is often limited.
Teacher mentoring methodology to be chosen in order to enhance students' learning outcomes in a challenging environment. The aim of the project's intervention is to strengthen the teachers' pedagogical skills and content knowledge in schools.
Due to shortage of teacher as whole, no teacher assessment will be conducted to evaluate teachers but assessment for behavioural and pedagogical skills and identify weaknesses will be conducted to guide us for mentoring and helping them to improv. On the basis of this assessment, a mentoring program will be developed benefiting teachers and training them in management, mentoring skills, teaching methods and techniques, creating a conducive learning environment, lesson planning and class room management
 

Challenges to be faced:

Due to geographical distances there is need for at least two schools, one in Shafadin area in Mount Sinjar
The education cluster is under-funded, especially for illiterate teenagers and young adults as a result of low priority for emergency response both by the donors and the government.
Lack of resources and expertise in the region to plan and manage educational intervention in emergencies.
Whilst recruitment of displaced government teachers is highly appropriate strategy it may involve lengthy bureaucratic process requiring no objection certificate because they are eligible for salary from the government payroll and additional pay. Where possible recruitment of government teachers for the schools can be an effective measure of meeting shortage of trained teachers. However, it does require flexible and swift policy adoption by the government.
The effects of education will wither away if the government and international community are unable to allocate funds for continuation of educational services.
+ Read More
Be the first to leave a comment on this campaign.