National Seahorse Centre (study)
£330
of £5,000 goal
Raised by
19
people in 18 months


INTRODUCTION
The Seahorse Trust was set up in 2000 to continue the work of its founder Neil Garrick-Maidment FBNA who has been studying seahorses and other species for 37 years.
In this time he has advised 7 governments around the world, hundreds of private individuals and public aquaria and designed and built 2 public aquaria; one, his own which was dedicated to seahorses on the Quay in Exeter (which he closed to join the NMA )and the second  as part of the original 10 man design team that built the National Marine Aquarium in Plymouth Devon.

 Over that time he has made many advances in captive breeding, behavioural studies and the conservation of the species by studying seahorses in captivity and in the wild and by changing attitudes and the law and getting companies like E-bay and Etsy to change their approach to selling seahorse products.

With a huge team of volunteers he has driven the setting up of surveys around the world to gather knowledge (which is put into the relevant national databases run by The Seahorse Trust ) and they set up and run the British Seahorse Survey (BSS) and National Seahorse Database (NSD) administered by The Seahorse Trust (SHT ) which is the largest database of its kind in the world studying the two species of seahorses around the UK.

Knowledge from this database led to The Seahorse Trust  getting the two species fully protected under English law in 2008 through the Wildlife and Countryside Act (1981 as amended).
This protection has helped to shape Marine Conservation Zones (MCZ's) around the country.

Alongside all of this Neil has written 5 books, assisted 20 others, written a number of scientific papers in partnership with others, designed natural history kits for children and advised school children and students the world over on seahorses and conservation.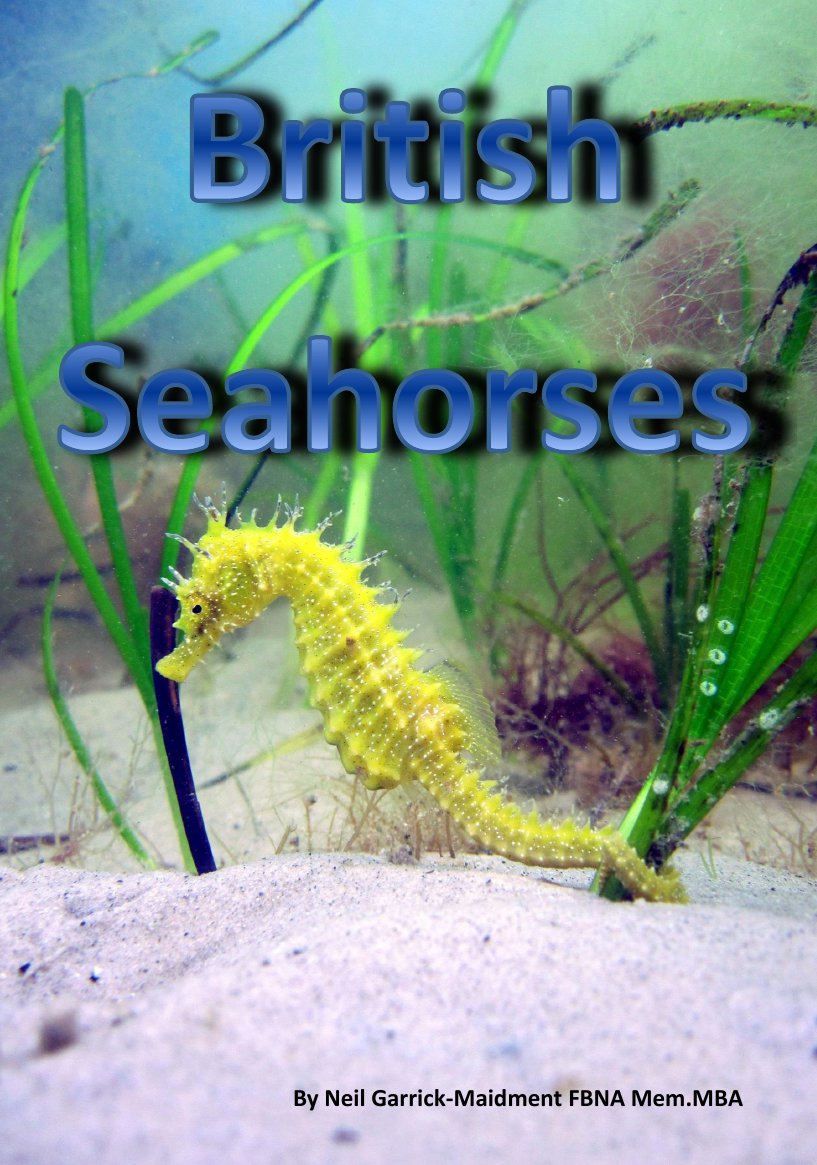 British Seahorses (available through The Seahorse Trust website)

The Seahorse Trust is an environmental, educational and conservation charity that has been set up as an umbrella organisation that looks at the natural world as a whole, holistically and works to improve knowledge through education, study and by working with partners around the world to achieve our goals of the preservation and conservation of not only seahorses and their habitats but the natural world and all the plants and animals that exist in it as a whole.



The charity has a small office in East Devon kindly donated by Wildwood Trust where it runs its operations from but we have come to realise we need a shop window, an international centre of excellance to base our conservation, educational research work in and somewhere for seahorse and environmentalist enthusiasts to focus on, come and work in and to go out from to learn more.

We need to build the National Seahorse Centre but to do this we first need to do a feasibility study (approximately 3 to 4 months) to find a suitable site, partners, funding for the project and to fully understand the needs of a project like this and this is why we have launched this GoFundMe appeal.

We need your help to set up the National Seahorse Centre but first we need to do our homework through this feasibilty study.


THE VISION
The National Seahorse Centre (NSC) will be a hub, to bring together, seahorse research and conservation projects from around the world, under the umbrella of and in partnership with The Seahorse Trust .
It is to be a world class, world leading centre for conservation and preservation of seahorses and the whole environment, land and sea.

Through this partnership approach with researchers and projects from around the world, the National Seahorse Centre will link together through the Seahorse Alliance it set up a few years ago and share its knowledge and expertise with its partners for the future of the species and the natural world.



THE AIMS    
We aim to provide a world class hub as a focus for seahorse research and conservation for organisations from around the world.

As such The National Seahorse Centre will:-
 
Be a world class visitor attraction for the public.
Be a centre for local and visiting schools, colleges and students.
Study the captive breeding of seahorses and other species for conservation.
Be a base to set up seahorse surveys in appropriate areas around the world.
Work in partnership with others conserving and preserving the natural world, seahorses and their habitats.
Be progressive in looking at ways of rebuilding the natural world through artifical reefs and restoring habitats in the sea and on land.
Look into all aspects of seahorse ecology and biology.
Provide a location for students and researchers from around the world to be based, to go out from and make a difference.
Be a resource of seahorse literature and knowledge available to others
Act as a conduit and inspire research worldwide.
We also aim to provide a base for students, work experience and volunteers from all walks of life.
Be a hub for the local community.
Be a focus for local wildlife events and sightings.
 

Studying for the future


THE BUILDING       
A project of this world standing needs to be housed in a building that represents its status as an international
centre of learning, research and conservation; a centre that befits the 21st century.

It has to be a functional building that will blend into its surroundings and one that is ecologically sound in every aspect.

As a visitor attraction and local community hub we would need to house up to 50,000 plus visitors from around the world per annum, with an emphasis on filling the shoulder and winter seasons equally to help fund our work and bolster the local and wider communities or our host organisation.

The NSC could be housed within another centre or as a stand alone building in an existing building or a new build, purposely built

The design of the building will attract sponsors and donations for its sympathetic, unique construction and needs to be as iconic as it is functional.

With visitor numbers of up to and above 50,000 per annum from around the world, the building will need to showcase the work of The Seahorse Trust (SHT ) and The National Seahorse Centre (NSC)  and at the same time allow for this work to be conducted alongside so many people.

Proposed artist impression with a green roof


Possible design shapes for the building outside (below) and inside (second below)



THE LOCATION       The National Seahorse Centre
will be a hub, to bring together, seahorse research and conservation projects in partnership with a variety of organisations from around the world, under the umbrella of The Seahorse Trust.

The location for this world class centre is crucial to its success and will benefit the local community or organisation that hosts it by putting it on the map and it becoming a central focus for this type of project.
                                                                                   
Any town, city or organisation that hosts this unique project will need to be progressive and forward thinking and be able to host a world class centre of excellence, which will have links around the world and with many institutes of learning from around the world. It will host students and researchers from around the world and occasionally conferences and meetings of leading researchers.

A location by or near the sea is preferable but all sites will be consdered in the feasibilty study and it needs a good local sustainable infrastructure to bring visitors, students and researchers to the centre with as smaller carbon footprint as possible.




THE FEASIBILITY STUDY
The Feasibility Study is estimated to take about approximately 3 to 4 months to look at suitable sites, find partners, funding for the project and to fully understand the needs of a project like this and this is why we have launched this GoFundMe appeal.
At the end of the study period we have a better idea of what is needed and where and how much it will cost.

THE APPEAL
Please dig deep and help us with this stage of the project, we need to raise £6,000 to do the study but we will get on with it as soon as any donations come in BUT to finish it we will need the full amount.
Send this campaign far and wide through social media and by word of mouth and help us to build an International centre of excellance that will make a difference to the natural world but especially seahorses.
Thank you for your help in advance and we will update as the campaign progresses.
+ Read More
Be the first to leave a comment on this campaign.