For the family of Juanita Eck
$1,960
of $6,000 goal
Raised by
36
people in 53 months
We are asking for donations for the children and family of a strong, independent, and all around beautiful person. Juanita J. Eck, 47, of Scio NY passed away on Tuesday, February 24, 2015 of a prolonged illness. She fought so courageously and hard for nearly two months while at Strong Memorial Hospital, in Rochester NY.            Her story starts back in 1996 when she was in a horrible motorcycle accident. She became paralyzed from the knees down. She has had numerous medical problems since then; from a broken tibia and fibia, to amputating one of her legs, to two heart valve replacement surgeries. This woman went through so much in the past 20 years or so, but was an amazing mom and such a strong person. She was the type to constantly care for others first and put herself second. She was always in pain, constantly, but you would have never known it. She never complained, no matter how badly she hurt. She always had a smile on her face, and she lifted people up. She raised her two sons in a wheelchair from the time they were four and five years old. Shortly after her accident, her boyfriend and the father of her children left her for a girl he met online in Canada. Luckily years later, she met somebody else and he stayed with her and helped her raise her boys for over 15 years, until she passed. Although she was paralyzed and unable to find work, she always managed to keep her boys healthy, and even better yet, happy. They loved their mother with such passion and admiration, and she adored her sons. She was as good, if not better than any other mother. She has had so many health problems since the accident that there are too many to list, but I'll name the bigger ones. In  2010 she had an infection from her left toe (from poor circulation) that resulted in her first heart valve replacement. Her aortic valve was replaced with a mechanical valve. Two years later she had another infection in her heart and had the mechanical valve replaced with a cadaver valve. In order to prevent further infections, her left leg was amputated. She did quite well for awhile, but right before Christmas of 2014, she got sick and was sent to the Emergency Room three times before being admitted in to the hospital for what we thought was pneumonia. She was sent to Strong Memorial Hospital in Rochester, where we found out that she had another infection in her heart. From that point on, she had a cardiac arrest, but was brought back. Then her kidneys failed, she wasn't digesting properly, she became jaundiced, and she wasnt breathing well enough on her own so she was put on a ventilator and went through dialysis. She was heavily sedated. Her heart became much worse. Family was told she had holes in three out of the four ventricles of her heart, and even if she did wake up on her own, her heart would never be able to withstand it. After several meetings with all kinds of doctors, the family decided to remove the ventilator on Monday, Febraury 23rd. On Tuesday morning, February 24th, she passed on with her two loyal and loving sons holding her hands.                                                             Since this started around Christmas, it has hit her family very hard. The hospital Juanita was staying at is two hours from where her and her family lives. Because of the time that one of her sons (and his fiance) had to take off from work,  to be there for her throughout all of this, their days off went unpaid. Her other son lost his apartment, he was there every day with her until the end. Between travel and hotel expenses, and loss of wages, money has been tight for Juanita's boys. They are the type of boys to give the shirt off their backs, to help anyone in need of anything. Hardworking and honest men that Juanita did a damn good job of raising. We are asking for help in paying for funeral costs and lost wages, any and all medical expenses, and overall just help for the family from this tragedy. The funeral alone costs just over 5,000. Anything can help, even if only one dollar. Thank you.
+ Read More
Update 1
53 months ago
Share
A big thank you to everyone so far who has donated and shared this campaign. It is overwhelming to see how much our small community has raised in such a short amount of time. God bless every single one of you! Please keep sharing to get the word out, I can't thank each and every one of you enough!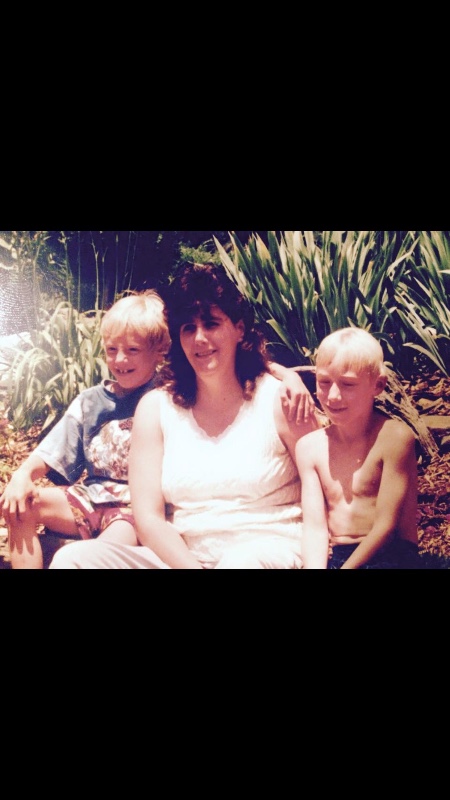 + Read More
Be the first to leave a comment on this campaign.