McCann Family Crisis Fund
$93,162
of $100,000 goal
Raised by
310
people in 45 months
Thank you for visiting the McCann Family Crisis Fund page and considering how you can help this very special family in their hour of great need following the sudden and tragic death of their husband and father. An Unexpected Medical Crisis
On February 20, 2015, our dear friend Chris McCann was struck down in the prime of his life at age 51 by an extremely rare form of cardiac cancer – spindle cell primary angiosarcoma. This cancer is so uncommon that a diagnosis eluded numerous physicians who treated Chris and performed multiple tests and procedures over the past five months, as they tried to determine the cause of his troubling symptoms and declining health. Several times Chris rallied back, his spirit and will to heal so strong, only to be knocked down harder than before.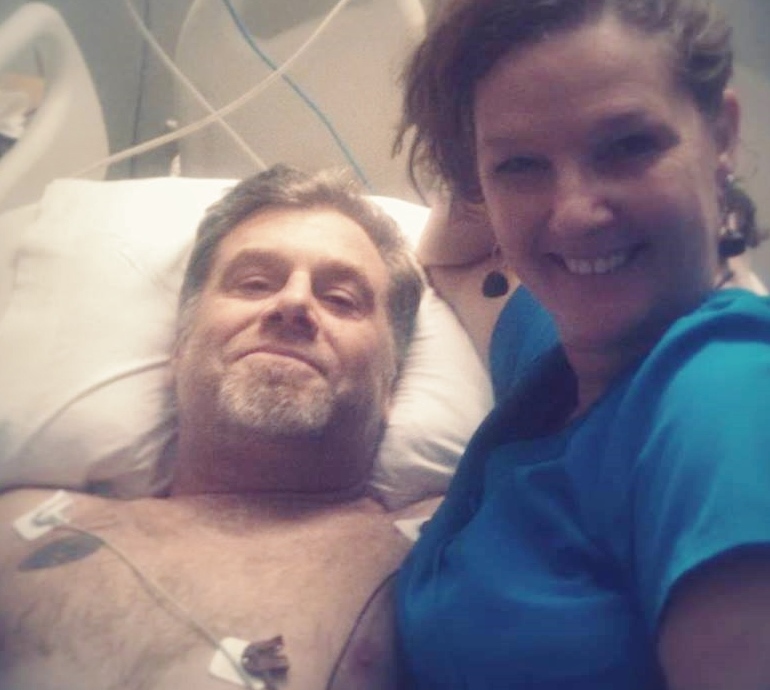 Chris & Lisa on what would be their last Valentine's Day together, just six days before he died
Despite the heroic efforts of his wife Lisa, who relentlessly sought answers and advocated on his behalf, this menacing and aggressive disease advanced rapidly through Chris' body, spreading to his liver and bones. The doctors at VCU Hospital in Richmond, Virginia were finally able to provide a diagnosis on Wednesday, February 18. Chris died two days later, surrounded by family and friends who rushed to his bedside from near and far to provide comfort, love, and companionship as he made his final transition.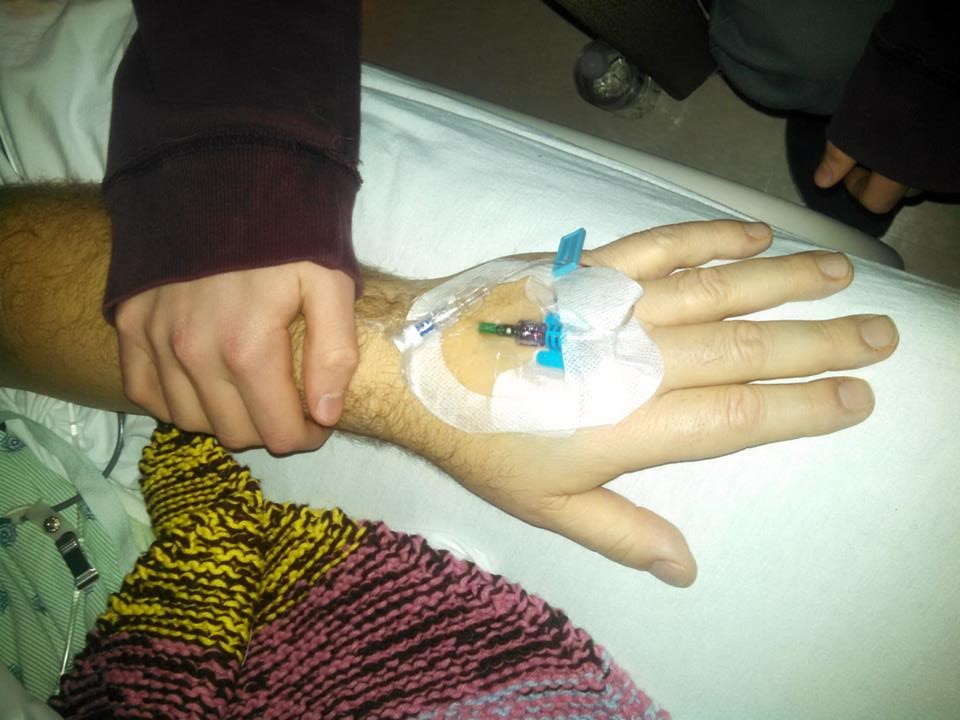 Chris received much comfort and love in his final days
Today, we share this family's story and some photos from their life, and ask you to
please help Lisa and her children in their hour of need. The McCann Family
Originally from New York, Chris and Lisa were high school sweethearts who were together for 34 years, since 1981. They married in California in 1992 and built a wonderful life together.
Chris & Lisa - the early years : )
A wedding to remember - so in love
Chris was a self-employed contractor, designing and building beautiful projects for many of his neighbors in the Mathews, Virginia area, where the family settled in 2006 after relocating from Southern California. He was also known to jump into his truck on a moment's notice and come to the aid of neighbors, no matter what their need. He was a scout leader, community volunteer, deeply engaged father, and supportive husband to Lisa, who also started her own business.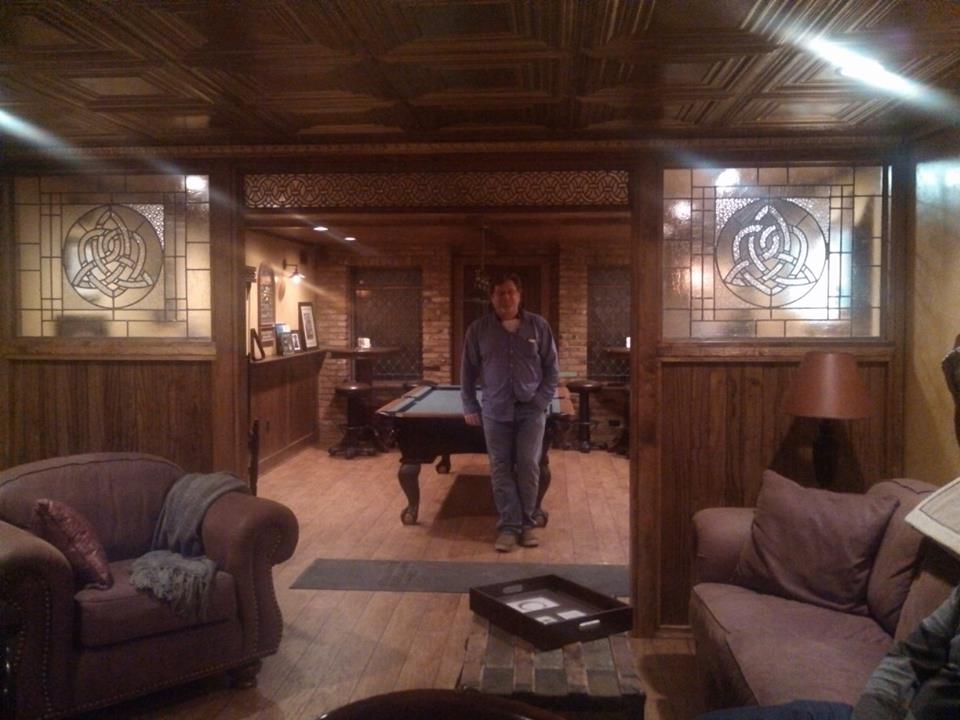 Chris designed and built this custom lounge space in a Mathews, VA area home.
Lisa is a self-employed Pediatric Occupational Therapist who works with special needs children at Bayside Children's Therapy Network, a practice she built from the ground up and which has just begun to operate in the black this past year. Lisa has immense love for children, especially those in need of special services to recover from illness or accident or achieve their full potential despite developmental challenges. She has cared for thousands of children over her career, and enriched the lives of thousands more beyond her professional practice through friendships and engagement in her community.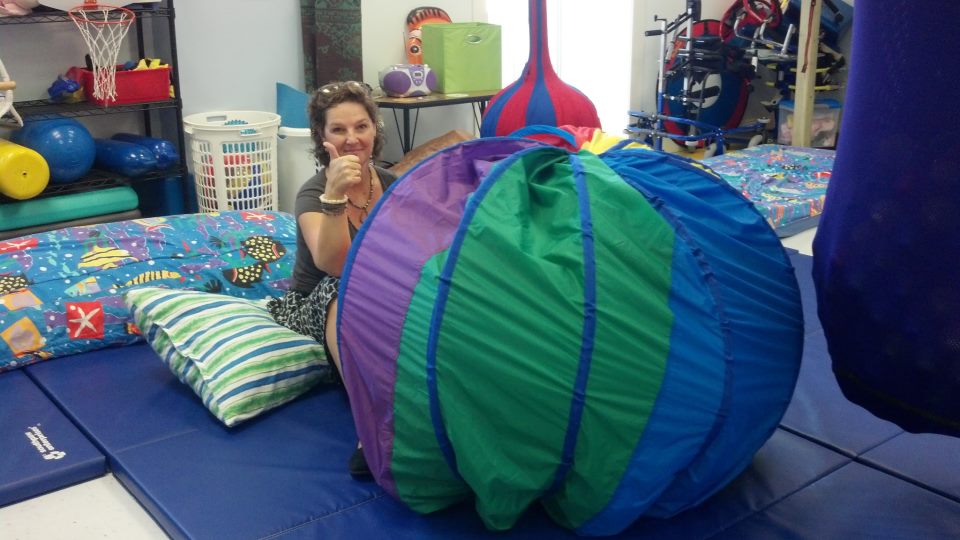 Together, Chris and Lisa have three incredible children: Maddie, a junior at Christopher Newport University who earned multiple scholarships in order to help finance her college education; Kai Lee, a senior at Mathews High School who raised funds last summer to finance a mission to Honduras to serve orphaned children; and Jonny, soon to be a high school freshman whose athletic talents, big heart, and service to church and community make his parents so very proud.
Chris and oldest daughter, Maddie - bear hug from dad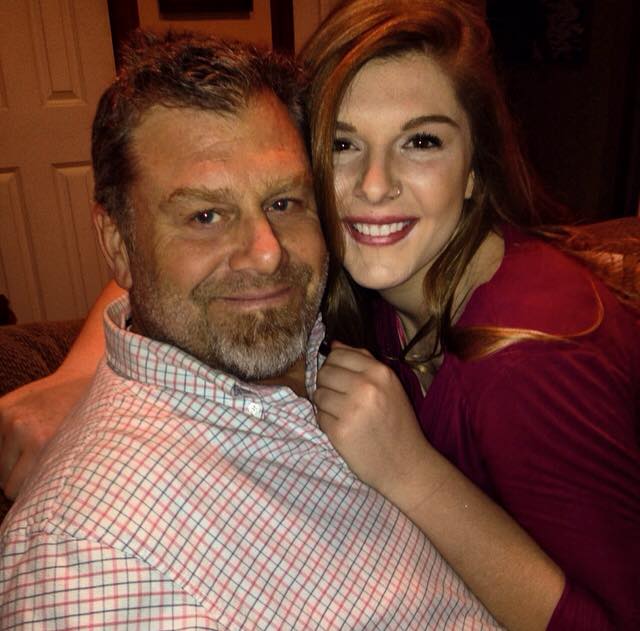 Chris and Kai Lee, Dec 2014, 2 months before he died
Beautiful McCann girls - Mom & Dad so proud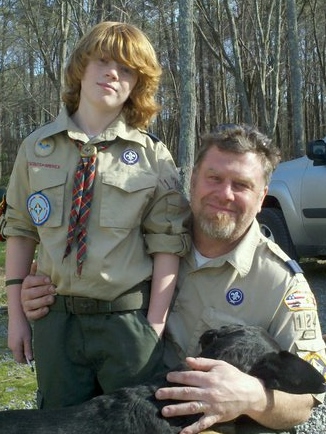 Boy Scouts with son, Jonny and his dog, Roger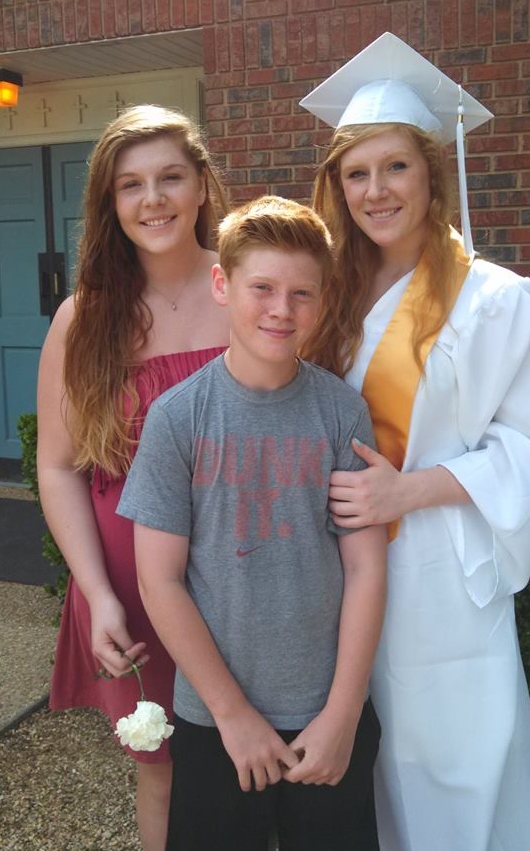 Maddie's high school graduation
Lisa's mom also lives in the area, and Chris' parents recently moved to Mathews, bringing three generations of family together.
Chris, Maddie & Chris's dad cheering on Kai Lee at one of her volleyball games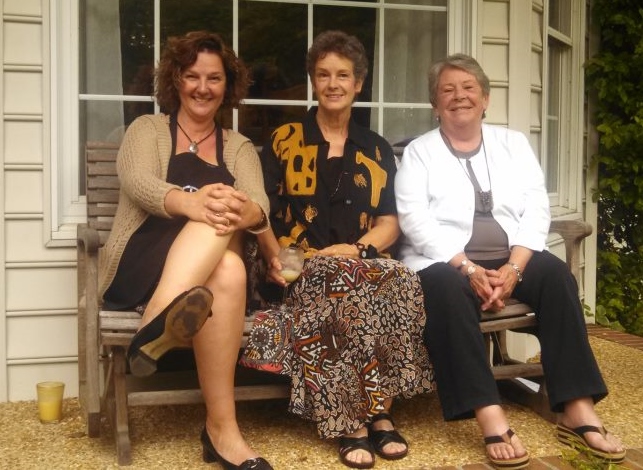 Lisa, her mom Ginny, and Chris's mom Linda celebrating Mother's Day with their family
The McCann family embodies the spirit of giving, of showing up for others in their hour of need and contributing their time, talent, and passion to help friends and enhance life in their community. This is a family that lives big and out loud with spirit, laughter, love, hugs, enthusiasm, strength, a sense of adventure, and a value for service to others.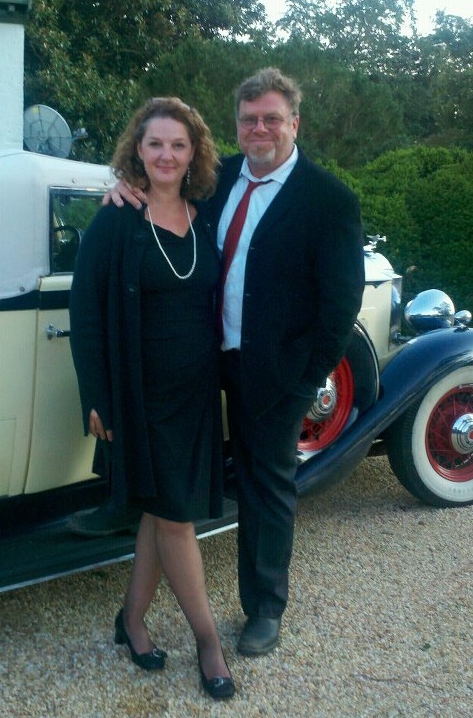 Chris & Lisa supporting the Bay School fundraiser in Mathews, VA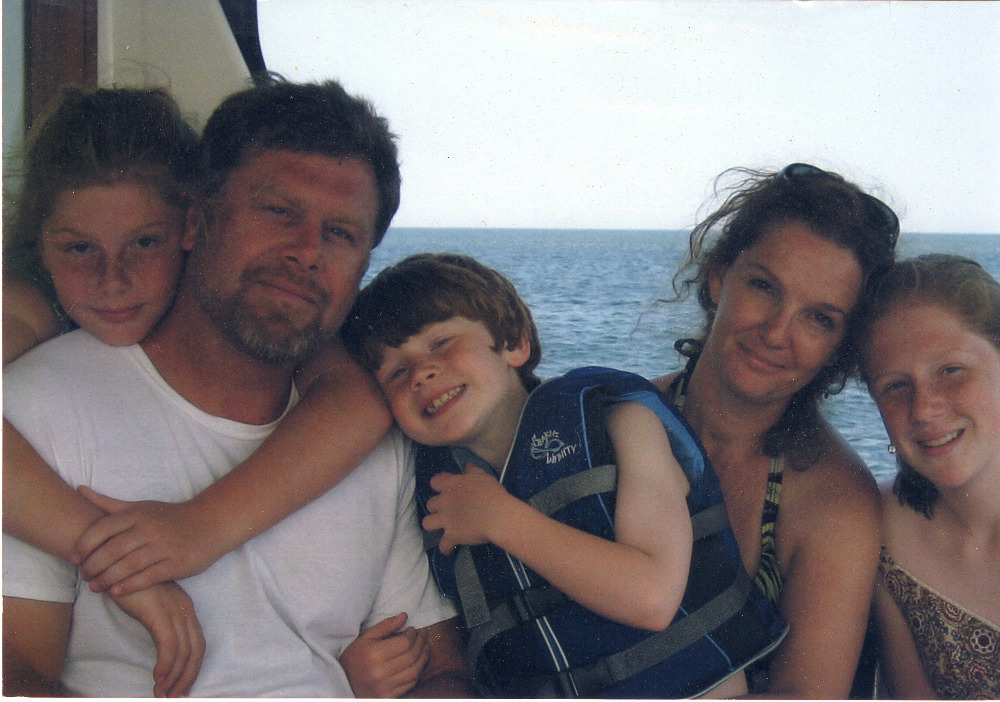 The McCanns enjoying a day of boating in the Chesapeake - one of the most loving, giving families we know
A Family in Crisis – Please HelpNow it's our turn to give back and help the McCann's.
Chris had not been able to work for many months while battling his illness, and Lisa's work and income has suffered dramatically while she was caring for Chris. The family has taken a hard hit financially due to medical bills and lost wages.
Their savings have been completely exhausted and Chris had no life insurance.
Lisa is reeling from the sudden loss of her husband and does not know how she will pay the medical bills that keep coming and provide for her family on her own. She needs to get back on solid financial ground and needs our help to do that.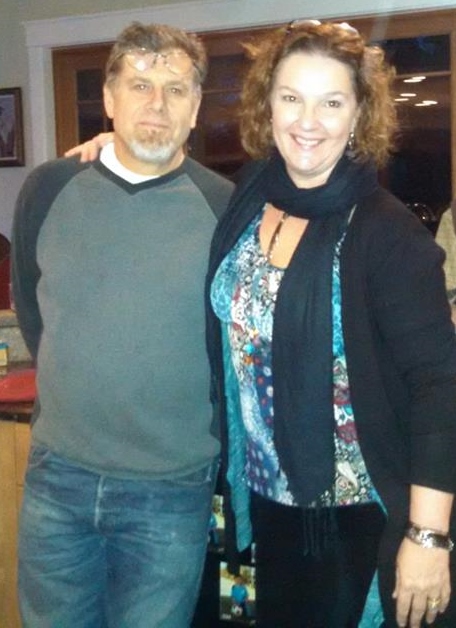 Chris & Lisa at his 51st birthday party - less than 3 weeks before he passed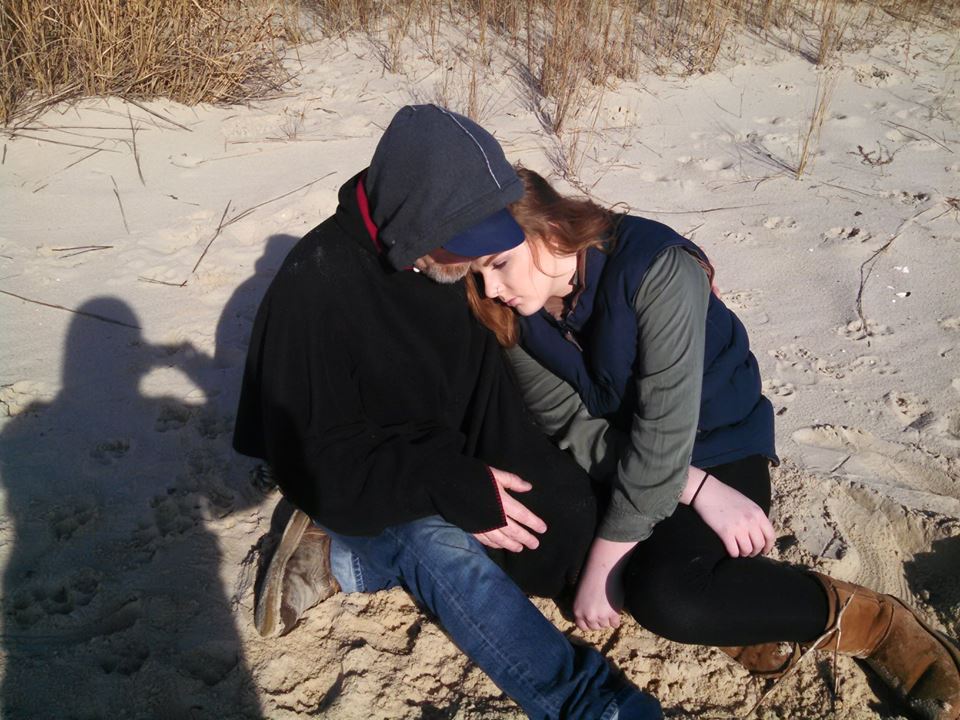 Chris & Kai Lee on the beach, about 2 weeks before Chris died. The family still did not know that he had terminal cancer.
If you know this family, or know someone who does, or simply have a caring, compassionate heart and believe in helping others in need,
please consider a donation of any amount to the McCann Family Crisis Fund
. Our goal is to provide Lisa with the funds she needs to regain financial stability and allow her time to make major life decisions about her and her children's future. Her needs are vast, her financial position precarious, and their recovery will take time. While this fundraising goal may seem substantial, Lisa needs every penny to pay her bills and get back on track. She is one of the strongest most determined women we know. If anyone can make it, Lisa can.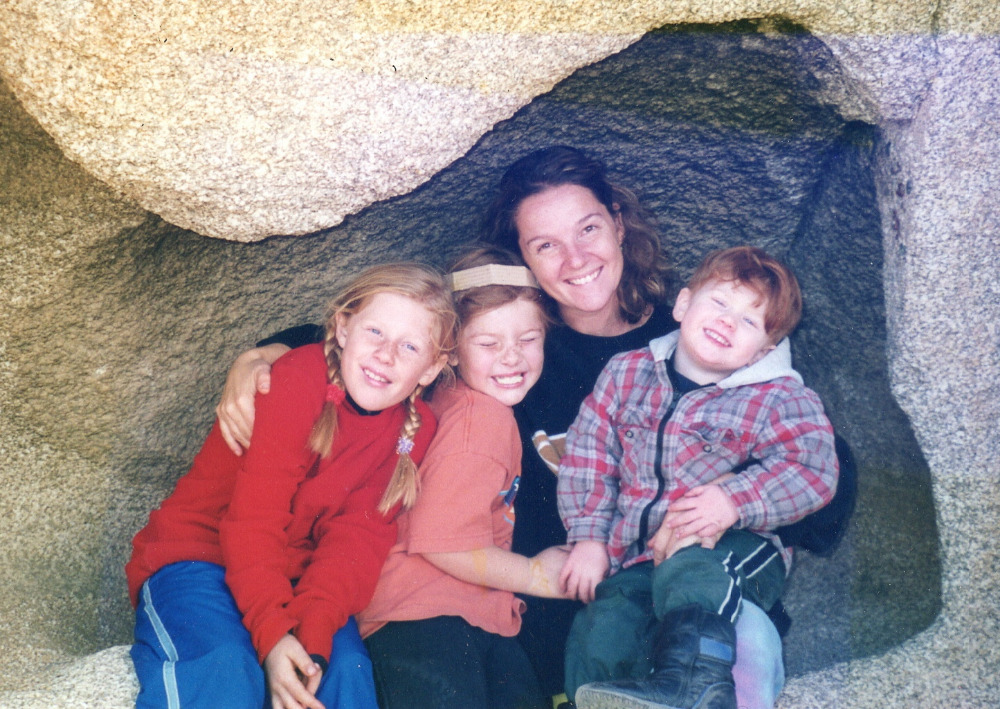 Lisa and the kids hiking in days past
A Daddy bear hug for Mom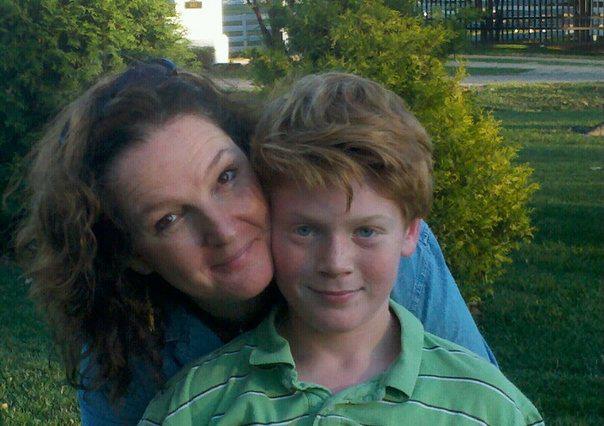 Lisa & Jonny
Lisa & all of her beautiful kids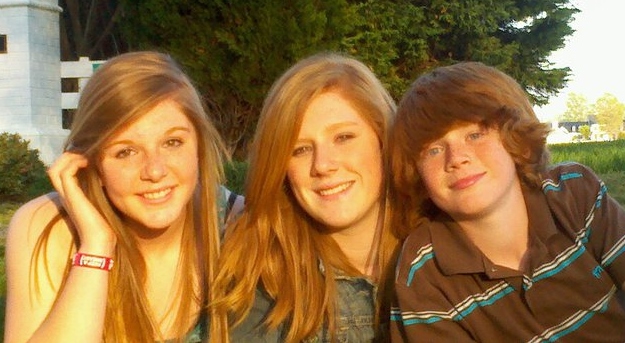 Summer 2014 - last summer with their dad
92-cents of every dollar donated will go to the
McCann Family Crisis Fund
. The GoFundMe fee of about 8% is considered very fair for providing the tools and administration of this site that allow us to reach so many. If 1,000 friends each give an average of $100, or 2,000 give $50 each, we'll meet our goal. Some will give more, some will give less.
Please, give what you can, and help us spread the word and get this campaign to go viral by sharing this page through your own email and social media networks!
 If you would like to read about Chris' journey and see more photos, visit his Caring Bridge page at
http://www.caringbridge.org/visit/chrismccann
, where Lisa's journal entries detail this family's valiant fight for answers and restored health for Chris.
Chris in May 2014, celebrating Mother's Day with Lisa, Ginny, and his mom, Linda
Chris and Roger
If you have any questions, please let us know and we will respond as quickly as possible.
Feel free to comment below with your reflections on how Chris and his family have touched your life and share your words of condolence and comfort with his family.With thanks and blessings to you and those you love.
+ Read More
Lisa and families, So sorry to hear about Chris's passing. My prayers , love and heartfelt sympathies are with you all!
+ Read More
We are so sorry for your loss. We are sure that your future will be bright. Chris will always be watching over you. God bless you and your family.
+ Read More