Miss Fiore's Classroom
$1,000
of $2,000 goal
Raised by
17
people in 45 months
For those of you who don't know me, my name is Brittany Fiore. I am 24 years old and a graduate of The University of Delaware. I majored in Psychology Education and had the opportunity to teach 12th grade students at Christiana High School in Delaware while fulfilling my student teaching requirements. In 2011, while student teaching, I first witnessed the educational inequities that exist in our country. Most of my 12th grade students were not on grade level and were not afforded the same opportunities as their higher income/ higher achieving peers. My experiences at Christiana High School opened my eyes to what is unfair in our education system and has led me on a path to join Teach For America to help ensure that all children in this country receive an excellent education no matter where they live.
I began my journey with TFA as a 2nd grade summer school teacher at Hamilton Elementary School in Tulsa, OK. I had 15 enthusiastic eager little scholars in my class. We spent 4.5 hours every day learning reading, writing, and math. All of the kids in my classroom began the summer below grade level in every subject. Not a single one of them was ready for the 3rd grade. Some of my students could not write their first or last names and many of them could not even count to ten. It made me very angry and sad that these kids have only been in school for a couple of years and they are already behind. I was heartbroken to realize how they were just passed on to the next grade when clearly they should have been held back. It made me understand the urgency of Teach For America's mission to do my part to ensure that one day all children will have the ability to obtain an excellent education.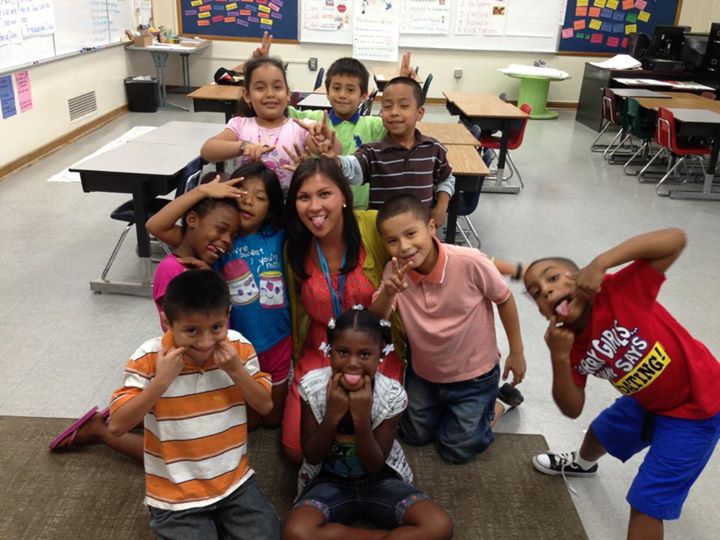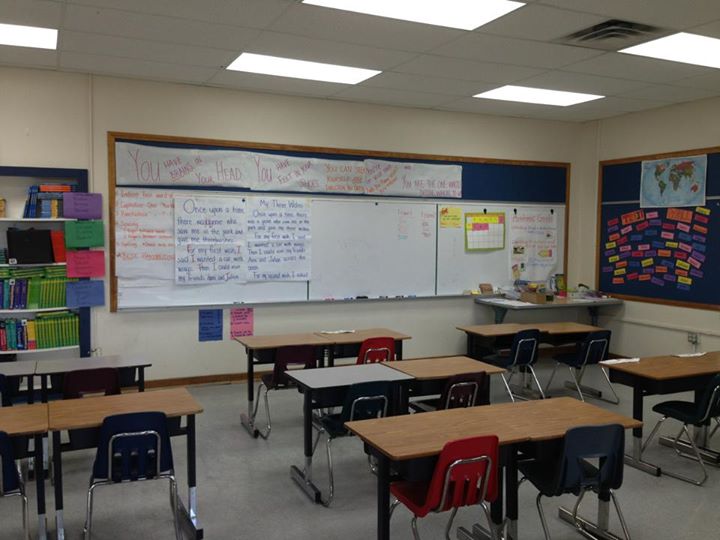 I only had four weeks with my Tulsa kiddos and the challenge to get them on grade level with so little time was immense. In addition to the urgency to provide my kids with the skills they would need for the following school year, we had very little resources throughout my summer school experience to help aid in their success. Despite the lack of resources all 15 kids in my class managed to accomplish some pretty amazing academic and personal achievements. These kids, who started the summer timid and scared, left my classroom confident and excited to begin their 3rd grade adventure.
On August 19th, 2013 I will be beginning a new adventure as Elementary School teacher in Miami. Although I do not know what school or grade I will be placed at yet, I'm excited to take part in the greater social movement to provide quality education for my students at low-performing schools.
I have nothing for my classroom yet. There is no budget for school supplies, and much of what I am going to do for my students will be up to my creativity and my personal bank account. I know my kiddos from Tulsa were able to achieve with such little resources, but I always have guilt when thinking how much more they could have excelled if I had more materials. This is where I am asking for your help. On average, elementary school teachers spent more on school supplies and on educational materials than middle and high school teachers. In addition to the higher cost of being an elementary school teacher, because I am a new teacher I will have to build my classroom from the ground up. I plan on making lots of posters and signs by hand, but those creative materials will certainly add up.
The majority of the children I will be teaching this year come from a low-income household. They all receive free breakfast and lunch, and for many of them that is the only food they receive all day. From my experience this summer, many of my kids wore the same outfit two or three times a week because that's all they had. My hope is that in addition to providing the necessary academic tools for my kids to succeed, I would also like to have a stocked snack bin and clothes bin in my classroom at all times.
I am asking for $2000.00 in donations to help my Scholars achieve the success I am certain they are capable of. I have not even met these kids, and I don't even know their names, but I do know that they will work harder and learn more this upcoming school year than they ever have. Any contribution, no matter how small, would mean so much to me and these students. Please help me help them achieve their goals as we begin this wonderful adventure in August.
Thank you for your support and love. Your donations will help ensure my students are successful this year and for the rest of their lives!
Yours in Student Achievement,
Brittany Fiore
I will also be accepting food, clothing, books, and school supply donations at the following address:
Brittany Fiore
3000 NE 190th Street Apt. 305
Aventura, FL 33180
A few links about poverty and education...
http://truth-out.org/news/item/12504-public-school-teachers-spend-billions-of-their-own-money-on-student-needs
h
ttp://www.teachforamerica.org/where-we-work/miami-dade
https://dl.dropboxusercontent.com/s/wjn8293cp5tznwh/OtherPeoplesChildren-SavageInequalities.pdf
http://tedxtalks.ted.com/video/TEDxGoldenGateED-Jeff-Duncan--2
http://www.nytimes.com/2012/02/10/education/education-gap-grows-between-rich-and-poor-studies-show.html?pagewanted=all&;_r=0
+ Read More
Be the first to leave a comment on this campaign.