128
2
Care and Recovery Fund for Mic Woodruff
$10,700
of $20,000 goal
Raised by
130
people in 3 months
On January 29th, 2019 we found that our dear friend Mic Woodruff had suffered a massive stroke.  When he didn't show up for work on that day we knew something had to be wrong, it was unbecoming of Mic to be late without acknowledging it beforehand.  
Knowing that he had been having some health problems recently, we immediately went to his home to check on him.  We were unable to get an answer at the door (which was locked) so we called emergency services for a welfare check.  Upon entry medics found Mic lying on the floor in very poor condition.  They immediately put him in an ambulance and took him to the ER, we were told that he had been lying there suffering from the stroke for at least a day.  
  - Photo taken 2/6/19
Fast forward to today, everything is still up and down, but the incredible team at Sacred Heart has been extremely diligent in their care of Mic.  The lows seem to be getting higher, but there is still a long road ahead.  At this time the doctors believe that a bacterial infection has affected Mic's heart, which contributed to some build up that caused the stroke, and also helps explain a lot of Mic's recent health issues.  
We are still unsure where this situation is going, but so far Mic has made huge strides...  Doing things that the original prognosis stated would not happen again.  
The purpose of this Gofundme is to ease the load on Mic and his family as he moves forward this difficult time.  These funds will be appropriated to his health care, and hopefully to help him get back on his feet when the time comes.
There has been an INCREDIBLE response from the cycling community, Mic's friends, and his family.  We believe that you all are the reason he has been making so much progress.  Please consider donating, sharing, and visiting Mic (when he is out of the ICU).  THANK YOU!
+ Read More
Update 1
3 months ago
Share
Thank you so much to everyone who has shared, donated, visited, and thought good thoughts.

Mic has been moved to St Lukes, and is doing PT for 3.5 hours a day, making some great progress and we believe a lot of his strength has come from all the love that his community has shown him.

Thank you again, we love and appreciate everything you all have done.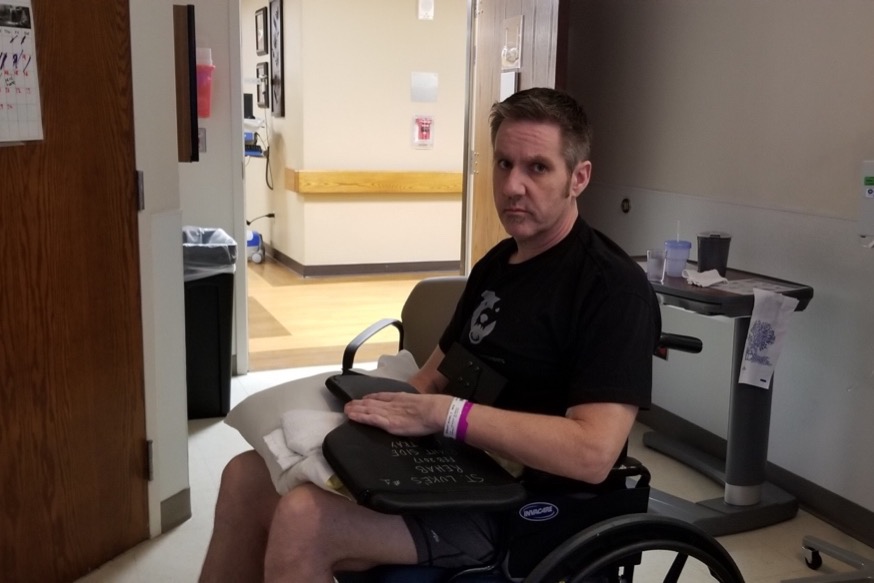 + Read More