My Search for MH370
$3,600
of $20,000 goal
Raised by
10
people in 55 months
Contrary to the announcement on March 24, 2014 that MH370 "ended" in the Indian Ocean, I firmly believe, that the plane crashed near Vietnam, based on my analysis of Tomnod's satellite images. I would like to ask for help so that I can get out there and start searching the area for debris of #MH370.
If you'd like to view the images I have seen and therefore believe that the debris area is not in the Indian Ocean, here is a link to my facebook album MH370 satellite images.
Please stay in touch with my via Twitter @jonnysit .
My sincere condolences go out to the families and relatives.
Please become a supporter and follow my progress on finding MH370 so that the poor souls and family members can get closure.
Any financial contribution would enable me to spend more than a week searching for MH370. However, I also appreciate it, if you shared my page with your friends and families.
Thank you and God bless.
Jonny Spendler
PS. I have already spent $12000 of my savings for a first search near Vung Tau and the line of sight from the oil rig Songa Mercur from 27th May until 2nd of June 2014. I intend to go out on a second search based on reassessed coordinates.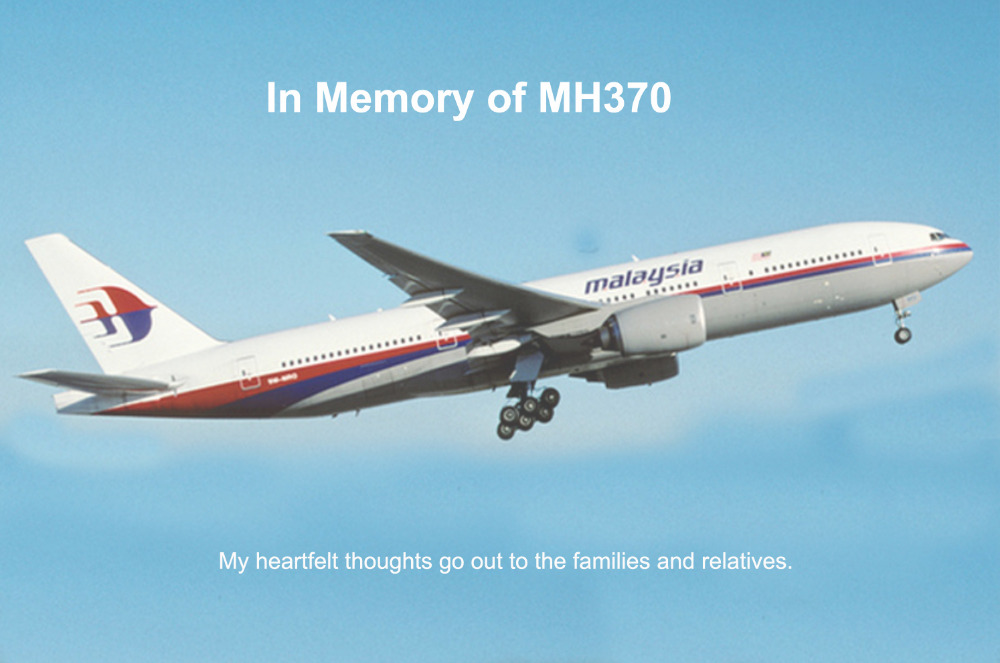 Monday, March 24, 2014
Undoubtedly, no one will have been more affected by the tragic event that happened to flight MH370 than the families and relatives of the passengers. My sincere condolences go out to all the friends and families of the passengers.
On Wednesday, March 12, I joined the crowdsearch site on tomnod.com and was looking at satellite images for the missing plane. I saw an oil rig but nothing else and stopped searching on that day.
The next day, Wednesday March 13, I logged on again and after moving through a few maps, I came across an object that looked like a turbine, which was sliding along on the surface of the ocean. Instantly I thought surely that can't be true. I went on with my search and found more and more objects, where I was convinced that they were parts of the plane. On some images I could even see survivors.
When I came across an image which looked like a person, possibly a woman, holding on to a float and resting with the chest and head on it, I thought, these people need rescuing. Shortly after, I found an image which I believe to be survivors swimming towards the debris and 2 persons trapped in an aircraft chair.
The next morning, I called the Malaysian Embassy in Germany and emailed them my findings in order for them to pass the details on to the MH370 SAR Team in Malaysia.
Simultaneously, I tried to make contact with the Transport Minister @hishammuddinH2O via Twitter and sent several Tweets asking and more or less begging him for the sake of saving lives to look at my images. I also asked @tomnod to look at the images and then relay the coordinates to the Transport Minister so that he could direct the search team to the area.
Neither Tomnod nor the Minister replied so that I was determined to be able to convert Tomnod's map numbers into coordinates and thus determine the location. After a bit of research, I was able to figure it out and started with the map no. of the image with the person floating. I obtained the latitude and longitude and entered them into google and thought, ok, it will be somewhere in the Malacca strait or further west where everyone was searching. Oh boy was I surprised when the map on google began to pan: towards the right :.towards Vung Tau, Vietnam. I thought 'What? That can't be' ..I must be wrong and checked with a different image. Again, after entering the data into google maps the map moved a little off the first location. It was approx. 60km South of Vung Tau, Vietnam. I immediately checked the standard flight route from Kuala Lumpur to Beijing and realized my findings were not too far off, only a little further to the East.
Now that I knew the location, I was determined to get my findings across in order to be able to help save the survivors. As I wasn't getting any response via Twitter, I emailed my findings to the main German media and again, no reply. Further emails were sent to the Press Office of the Chinese Embassy in Berlin, Germany.
When I heard in the news, that the Chinese were sending ships, I was praying that the embassy had passed the details on to them. Unfortunately, they joined the wild goose chase into the Indian Ocean. In my efforts trying to help save the survivors of MH370, I also sent an email to the Chinese Ambassador to Malaysia, Mr. Huang Huikang with my analysis of the debris area as well as satellite image of the possible wing and survivors.
Since I started the search, I have barely slept and went to bed around 4 am almost every day. My 19-months old daughter woke me up at 07:30. My back is aching and my legs are swollen from sitting in front of the pc all day but all that is nothing. It is nothing compared to the thought of having seen survivors clinging onto debris hoping for someone to come and rescue them.
Looking at the images and the development of the search for MH370, I feel helpless and terribly sorry for the survivors, for the families and their relatives. What makes it worse is that not once has someone with authority dismissed my assumptions. Neither @hishammuddinH20, @H2OComms, @tomnod nor anybody else has ever responded.
People are entitled to their own opinion and I accept when other people say they see waves, caps etc. That is fine, that is their perception. I am not expert either but what harm is it to fly out to the area and to have a look?
Here is the link to the small collection of the satellite images I captured from tomnod's website
http://tinyurl.com/nqwg75f
About me
I have served 15 years in the German Navy in the field of electronic warfare. Electronic warfare is the detection, analysis and classification of electronic signals emitting from radars of land, sea and air-based units. Of those 5 years in the German Navy, I have served 5 years working for NATO providing training and support for the european allies in electronic warfare during exercises.
After leaving the navy, I studied accounting at Bournemouth University and set up my own company distributing medical devices in the UK. Later I developed my own medical device and started marketing it in Germany, where it is still being sold in small numbers due to heavy competition and market entry barriers set by the market leader.
Going back to my roots in accountancy, I retrained in the world's leading ERP software and I am working as an SAP-Consultant. I was supposed to start on an IT-project sometime after the 10th of March but the phone-call never came, which is very unusual in this line of work.
That week was the week where I had started searching for MH370 on Tomnod and have since devoted my time and money into helping the plane being found. Having been unable to get the official MH370 search team investigate my assumptions, I have no option but to go and start searching for MH370 myself.
My search 4 MH370
I am planning my own search for MH370 and as a search by helicopter is frightfully expensive at $5000 per hour (which I would love to do) I am chartering a boat with crew to take me out to the crash site. I will scan the ocean floor with a side scan sonar for debris and when we find possible objects, we will try to retrieve them or take pictures/make videos if they are too heavy for the lift-bags.
18. May 2014
Planning and preparations for the search are in full swing. Have encountered numerous people who disbelieve that my assumptions are right and have suggested not to 'waste' my savings and spend it on other things. That would not be a problem at all, but it would not give me a clear conscience after having seen these poor souls stranded at sea and nobody coming to get them. Its been over two months now and although nobody may have survived, their families need to know what happened to them.
Next step is to go through the satellite images and select target areas where we can use our side scan. My side scan sonar is nowhere near the Bluefin21 they use in the Indian Ocean but it should be fine for our purpose. It just takes time as we can only go at slow speed at 5km/h.
Received more information two days ago about an emergency distress call from the Pilot to the US base in Thailand. Don't think officials mentioned it, but it appears to have been after 1:19am.. All the clues I have accumulated together with the satellite images, enable me to come to my own conclusion about what happened to MH370 and when I have evidence, will state it publicly.
Timing of search
You may wonder when I plan to start the search for MH370. The plan is to start as soon as I have half of the money I need. Unfortunately, I cannot state the exact dates for safety reasons. I hope you'll understand. As soon as I feel it is safe to post updates, I will do so on here as well as on Twitter and perhaps facebook.
Latest developments:
As you may read in the update section, I have been out on a secret mission to South China Sea to search for debris of MH370. I used my savings and credit cards to make this journey happen as I could not wait any longer as the weather in that area would be getting worse.
I left Germany on the 21st of May and arrived in Vietnam on the 23rd of May. At my final destination, I did a few dives to refresh my diving skills as I would want to dive in case we found debris at the ocean floor. We had 3 days prior to departure to set up the side scan sonar and get all the equipment and boat ready for a weeks search.
Finally, we sailed on the 27th of May to the search area near Vung Tau, which I had worked out based on Tomnod's coordinates. Enroute to the area I wondered what it would be like there and whether we could expect any 'unfriendly' ships, boats, etc. Simultaneously, I was thinking about why tomnod had changed their map numbers and the coordinates to the Gulf of Thailand just weeks before my departure? Were the initial coordinates correct or the amended ones? Well, there's only one way to find out. As we got nearer to the search area, we encountered a lot fo fishing boats and after 3 days searching I decided to head south to where McKay had reported he believs to have seen a plane on fire. The area near Vung Tau was littered with fishing boats and someone there would have seen something.
We then scanned a small area in the line of sight from the oilrig Songa Mercur towards 275 degrees and headed back just in time as the weather was turning. Not that it affects the sonar but the boat and us being out there. Unfortunately, we didn't find any debris as we were most likely scanning the wrong area. Even though the debris field is huge as seen on tomnod's satellite images, we do need more accurate coordinates in order to find sunk debris.
When we were travelling back, I was confronted with mixed emotions.
Sadness
- that I had been unable to locate some debris as evidence for the families to put more pressure onto the official search to look in the 'right' area.
Frustration
- because i had asked tomnod several times for the right coordinates, which they declined but they knew that there is a lot at stake for the families and relatives of the passengers of MH370. They do need to be able to get closure soon, not in 2 or 3 years time.
Overcoming failure
- having spent over $15000 of my savings on the search and not finding any debris was very disappointing, particularly as i was very convinced that the area was right. Thanks to tomnod i was looking in the wrong area.
On our way back to shore, I had a few hours to reflect on my journey to search for MH370 and on life in general.
I was asking myself, what am I doing here? why am I here? what is the purpose of me being here? ...and I kept thinking there must be a reason why I met these people with special skills here on this boat...kept thinking there must be a reason why I left the comfort of my home...why I left my daughter for 3 weeks ...why I never received the phone call to tell me when to start my next IT-project back in March...
Well, I knew I went on the search because I couldn't sleep at night as I had these images of passengers holding on to debris trying to survive...I also knew 2 months is a long time for debris to have floated all over the place and that it was highly unlikely to find any survivors yet I kept thinking of the poor souls who were lost at sea...
As soon as we were ashore, I got back into researching mode and continued to look for clues, images, information and right coordinates. I fount out that tomnod has an offset in their satellite images and if they apply these to all their images, I may have found the right coordinates for the debris. From there I need to work back the actual debris field, taking into account of wind, current and tides and hopefully be able to find the crash site or sunk debris.
Thank you to everyone who has sent me more information in order for me to continue my search for MH370.
Thank you for your support.
+ Read More
Be the first to leave a comment on this campaign.