Medications and Food for Venezuela
$387
of $20,000 goal
Raised by
5
people in 6 months
The Venezuelan people are suffering greatly.  Mothers are unable to breastfeed their babies because they are malnourished themselves. Water is contaminated, and many have no choice but to drink it and become sick.  Hospitals are out of everything, even cleaning supplies. Patients are asked to get their own medicines. The list goes on and on.
The West Broward Church of Christ in Plantation, Florida, is uniquely positioned to help Venezuela.  There are more than 150 congregations of the Church of Christ in Venezuela, and our members know the ministers and leadership of many of these congregations.  There are good men and women, of impeccable reputation and strong ethics, who are responsible for distributing the help to the people who need it the most. Two of the congregations, for example, are ministering to the Children's Cancer Hospital in the East- the Razetti University Hospital in Barcelona.
While we cannot feed the entire country or provide medications to all who are sick, with your help, we can make a big difference.  Watch the above video to see how we are getting help into Venezuela- both money and goods.
God willing, we will be able to increase the funding to continue impacting lives for the better.  For example, one of our church families owns a vitamins & supplements factory, and they are producing a protein shake that has protein, minerals, and vitamins necessary to replace a meal at their cost of approximately $0.40 per serving.  We are also procuring water purification tablets and water filters to help families have clean water to drink, since many are getting sick from unsafe, tainted water. $14 dollars will get enough water purification tablets for a family of 4 for a month.  However, it's better to purify water using filters which we can obtain for $15 dollars per family- and these filters will last over a year with the proper maintenance. Approximately $80 will feed a family of four for a month, since we also have an arrangement with a Venezuelan supermarket chain in Maracaibo which will send goods on our behalf anywhere in the country.  $45 dollars is the shipping cost to send a 110lb box full of donations- over the counter medications, protein shakes, rice, beans, clothing, and more.
We leave you with the words of Jesus Christ as quoted in Matthew 25:37-40- "Then the righteous will answer him, 'Lord, when did we see you hungry and feed you, or thirsty and give you something to drink? When did we see you a stranger and invite you in, or needing clothes and clothe you?  When did we see you sick or in prison and go to visit you?' "The King will reply, 'Truly I tell you, whatever you did for one of the least of these brothers and sisters of mine, you did for me.'
Many thanks on behalf of the thousands in Venezuela whose lives can be improved by your donations.  May God bless you and may God bless the people of Venezuela.
+ Read More
Update 2
5 months ago
Share
Our Venezuela benevolence work is positively impacting hundreds of people there. So far, we have shipped 2,000 lbs of materials thanks in part to your donations. Last week we sent 20,000 water purification pills that were donated. Today we received 300 water filters which will be shipped this thursday. Several hundred dollars of medications were purchased for the sick who cannot get the necessary medications to get better. Thank you so much for considering this campaign, and especially for sharing its existence among your friends!
+ Read More
Update 1
6 months ago
Share
Yesterday, these medications were purchased in Barcelona in Anzoategui state in Venezuela, with donations that were given by anonymous donors.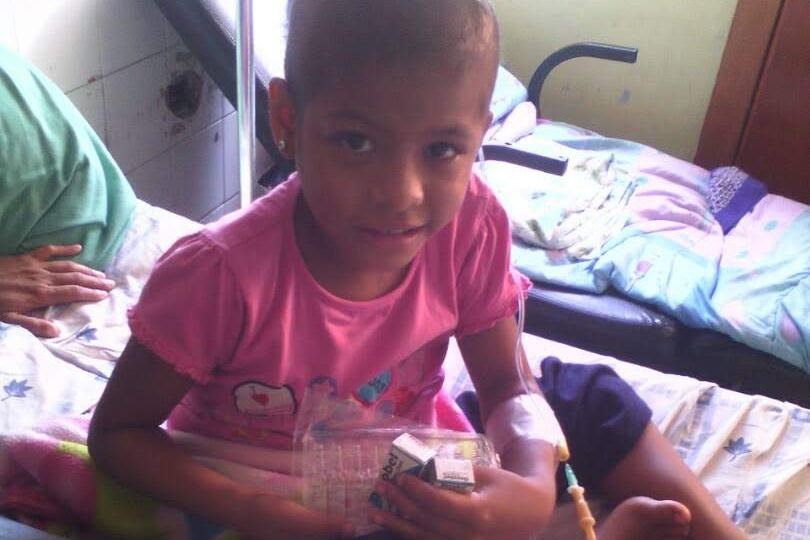 + Read More
Read a Previous Update