Medical Treatment to save Azam Syed's Life
$13,838
of $13,750 goal
Raised by
133
people in 6 months
Hello there, my name is Josh and I will be fundraising for Yusef "Azam" Mohamed Syed.  Yusef goes by the name Azam, and I will be referring to him as such in the description below. Allow me to tell you his story.
Azam is a three year old child suffering from Wiskott Aldrich Syndrome.  This is a genetic disorder that strikes one in four million boys.  Azam has constantly fallen sick and due to the lack of technology in Kenya the doctors did not understand what was wrong with him.  After three years of various treatments a doctor that had traveled from Pakistan diagnosed Azam with Wiskott Aldrich Syndrome. BMT, also known as a bone marrow transplant or blood stem cell transplant, is the only known cure for Wiskott Aldrich Syndrome. It replaces the unhealthy immune system with a healthy one. Blood-forming cells (stem cells) create the immune system.  Azam will need to travel to
Jaipur, India to a hospital named "Soni Manipal Hospital" in order to get treatment because Kenya does not have the specialized technology to provide this kind of treatment.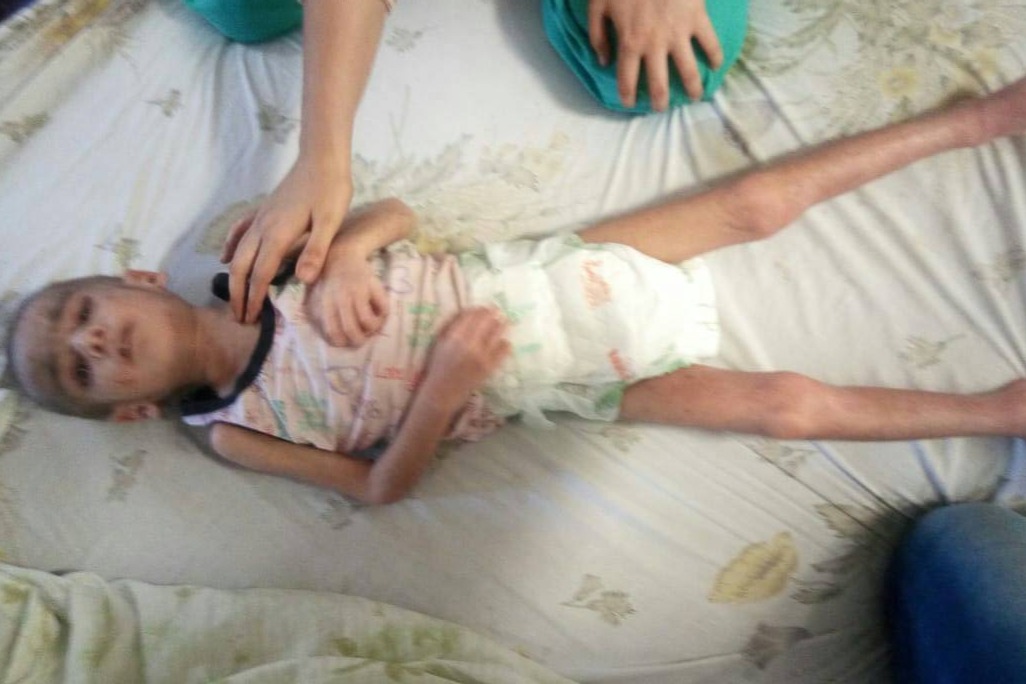 Due to unfortunate circumstances, the family can not afford to pay for the treatments. Every second to Azam is crucial at this moment. Please kindly donate to save Azam's life.  The following list is a detail of his predicted expenses. 
$1,600 Flight tickets for Azam and his mother. 
$2,850.42 For pre-transplant work-up 
$49,882.42 For the bone marrow transplant. 
$ 5,700.85 Expenses of staying for 4 months (prei-BMT) 
$450 For the fee for using Transferwise to get them the correct $60,483.69 that they need.
Here is a letter from the head of the Pediatric Department that he is currently staying at.  I apologize for the side upload, but it would not fully fit any other way.
Unfortunately, Kenya is not eligible to set up GoFundMe fundraisers as they do not fall within the list of accepted countries that can set up a fundraiser. When I learned of this, I offered to set up one on their behalf.  All funds will be sent to Azam and his family via the website Transferwise.  They completely understand that 60,000 is a lot to expect in the form of donations, but assured me that they would be thankful for any amount donated. Thank you for taking the time to read this description detailing Azam's situation.
+ Read More
Update 2
4 months ago
Share
Hello everyone! I thought it would be good to do another update for the campaign. Azam's family was also raising funds from other sources and combined with what we were able to raise here the family now has enough to treat Azam's condition! I transferred the last of the money via Western Union 6 hours ago. The next step is getting Azam into a hospital for treatment. The family originally planned to get treatment in India, but due to some unfortunate circumstances will need to seek treatment elsewhere. Another update with a video of Azam's admittance paperwork will be posted once it is made available. I want everyone to be able to see the fruits of your kindness, so additional photos will be uploaded as treatment for his condition progresses. I want to thank everyone again for all of your help and the changes you were able to make in this family's life. Thank you all so very, very much.
+ Read More
Update 1
5 months ago
Share
I wanted to give a big thank you to everyone that has donated to help Azam so far. We could not have made it this far without your charity. Azam's family has been raising money as well and actually has the total amount they need in order to start treatment (with a big help to all of you and what we raised here of course). Once we get the "ok" from gofundme to transfer the money the family will receive it via transferwise. I will keep the campaign open for constant support and help to the family. I will also have them supply us with photos of Azam's recovery once it has started that way you can all see the fruits of your good labor! Thank you all again for all of your help.
+ Read More
Read a Previous Update