Medical, Illness & Healing
4117 results found for "top surgery"
We are the world's #1 site for free medical fundraising & crowdfunding.
In less than 30 seconds, get tips & ideas how to start a great fundraiser that can receive donations immediately.
GoFundMe has helped millions of patients and their families raise funds for medical expenses. Our customers have used GoFundMe to raise money for treatments ranging from Lyme disease and cancer to lung and heart transplants. If you need help funding your own treatment, or the medical expenses of someone you care about, a GoFundMe fundraiser can help. Below are just a few examples of successful medical campaigns. You can look to them for inspiration about how you can also use GoFundMe to fundraise.
Explore medical crowdfunding: Brain Tumor | Lung Transplant after Cystic Fibrosis | Lyme Disease | Lymphoma | Melanoma | Service Dog for Autism | Stroke | Terminal Cancer
Terminal Cancer Fundraising
Valynda & family
Amount raised $36,000+
After learning her breast cancer had metastasized to her brain, Valynda had less than one year to spend with her family. With a wish to see so much more and spend that time traveling the world with her kids, she decided to start a GoFundMe to help fund her dying wish. In less than two months, her network helped her raise over $36K to fund her last few vacations with her family. more
Lung Transplant Fundraising
Orla, cystic fibrosis advocate
Amount raised: $80,000+
After a lifelong battle with cystic fibrosis and a lifetime of advocacy, Orla faced the challenge of her life when her own disease left her needing a double lung transplant. Even with insurance covering the surgery, her path to recovery would be long and expensive. That's when her friend Belinda stepped up and created a GoFundMe that raised more than $80K for Orla's recovery. more
Lyme Disease Fundraising
Janie, Lyme disease survivor
Amount raised: $19,000
At the age of 13, Janie became seriously ill with a mysterious condition that would later be diagnosed as Lyme disease. Unfortunately, the diagnosis came late and conventional treatments of the disease were no longer working. Jamie and her family kept pushing and found a center in California with high success rates for treating advanced cases like Janie's. The family took a leap of faith and started a GoFundMe for Janie to help pay for the treatment, which would cost upwards of $50K. Within seven days of starting their GoFundMe, the campaign raised $19K and it has shown no signs of slowing down. more
Lymphoma Fundraising
Richard & family
Amount raised: $30,000+
Richard and his family were broadsided with a diagnosis of lymphoma and the staggering costs of treatments to save his life. Though it took a lot of courage to ask for help, Richard started a GoFundMe to help his family through this dark time. Within just 3 months, 224 donors raised over $30K to support Richard's battle against lymphoma. more
Brain Tumor Fundraising
Dave, brain tumor survivor
Amount raised: $43,000+
In the middle of his studies as a medical student, Dave was diagnosed with a life-threatening brain tumor. Even with such a grim prognosis, hope and perseverance were the defining themes of Dave's story. With the support of his sister, family and network, his GoFundMe raised $43K within a single month. Dave and his campaign show no signs of slowing down. more
Service Dog Fundraising
Ryder & family
Amount raised: $13,000+
Ryder is an amazing little boy who was diagnosed with autism spectrum disorder. This meant his family had to act fast and get him the help and therapy he needed to improve his long-term outcome. Unfortunately, traditional therapy did not provide the improvements the family was searching for so they decided to get a service dog for Ryder. Through their GoFundMe, the family was able to raise the thousands of dollars needed to get Ryder his much needed service dog. In total the campaign managed to raise over $13K for Ryder's new companion, Rusty. more
Melanoma Fundraising
Elizabeth, melanoma survivor
Amount raised: $18,000
Shortly after graduating from college and just at the beginning of her career, Elizabeth was diagnosed with advanced melanoma, one of the most serious forms of skin cancer. Although the diagnosis was devastating, Elizabeth pushed forward to fight the disease and live her life as she had imagined it. By starting a GoFundMe, she was able to raise over $18K to fund her treatment and move forward with her life with much greater peace of mind. more
Stroke Fundraising
Tara, stroke survivor
Amount raised: $30,000+
Tara suffered a severe stroke that left her unable to speak and move the right side of her body. Her condition required intense and urgent therapy that, unfortunately, was beyond what the family could afford. Tara's network and family rallied behind her to raise nearly $30K for her recovery after the stroke. Within just 5 short months and with 251 donors, Tara is on her way to recovery and with less stress due to finances. more
Medical Expenses
Even with insurance, medical bills can be a financial burden. How do you get help with medical expenses that aren't covered? From doctor's bills and insurance co-pays to travel costs and lost wages, you can get the financial assistance you need with a GoFundMe crowdfunding campaign. It's fast, easy, and free to start a GoFundMe.
Easy Crowdfunding
Whether you, a family member, or a friend is the patient, GoFundMe can help with medical bills, experimental drugs, alternative treatments, and more. Do you need help paying for drug trial or an expensive procedure? Starting a GoFundMe is a debt-free alternative when you or a loved one is fighting an illness or medical condition.
Fight Cancer
Get support in finding the cure, whether it's a personal battle with cancer, a campaign for a charity, or for a friend going through a tough situation. Chemotherapy, radiation, immunotherapy, and other life-saving treatments are both difficult and costly. GoFundMe helps you and your loved ones get financial support during a challenging time.
Why GoFundMe?
Start fundraising for medical bills in minutes
Medical campaigns have raised millions of dollars on GoFundMe
Faster and easier than traditional fundraising
No deadlines or goal requirements
Expert advice, 24/7
Start a GoFundMe
"We are raising money for my husband's cancer treatment. People are so responsive! I never in a million years would have thought to ask others for help. This is the most extraordinary sense of community I have ever experienced."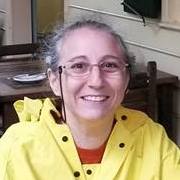 Beth M. raised $4,000
on GoFundMe
Common Medical Fundraising Questions
Are other people crowdfunding for medical costs?
Yes. Campaign organizers have raised millions of dollars on GoFundMe to get debt-free financial support for medical costs. It can be hard to ask for help, so GoFundMe makes it simple to get donations from friends, family, and your community to ease the burden of medical bills.
Is setting up a GoFundMe easy? Will I have time for it?
Whether it's you or a loved one facing illness or medical treatment, GoFundMe makes it easy to tell your story and start raising funds quickly. You can even manage your campaign and keep supporters in the loop from your mobile device.
Is GoFundMe just for medical bills? What about other costs?
You can use GoFundMe for lost wages, travel expenses, alternative treatments, physical therapy, and much more. The more specific and clear about what you need the funds for in your campaign description, the better.
How do I make sure my campaign will raise money?
Do you have other resources to help me out?
For detailed, step-by-step instructions on how to set up your GoFundMe,
just click here
.
Top Medical Fundraising Tips
What to include in your GoFundMe:
A specific campaign title

A description of the medical issue

Details of the treatment and the estimated costs

An explanation of how these funds will help you or the person you love
Share your GoFundMe with:
Family, friends, and relatives

Members of your faith community

Your Facebook and other social media contacts
Make sure you:
Include compelling pictures or videos

Check your spelling and grammar

Write from the heart

Send regular updates to your supporters