SUPPORT MEADE AVE's U.S. TOUR
$255
of $5,000 goal
Raised by
9
people in 35 months
The time has come for MEADE AVE to head out on our first ever NATIONAL U.S. TOUR! For the last year we have been promoting our new album, From the Ashes and now we want to bring you, the MEADE AVE MILITIA, our live show!
For those of you who don't know us, MEADE AVE is a Las Vegas, NV based Hard Rock/Metal band formed in 2013 by Aaron Paoletta (Drums/Percussion) and consisting of Jeff Bowling (Lead Singer/Songwriter), Blake Wolden (Guitars) and Matthew Paoletta (Bass Guitar). From Day 1, MEADE AVE has been an independent band, determined to become successful without the need for major labels, booking agents, large management companies or any other outside control. MEADE AVE created and operates Bad Sue Records, LLC to handle the distribution, release and publishing of our music and Roadshow Studios to record, edit, mix and master our own music. This self-reliance has allowed us to keep costs minimal, artistic integrity pure and led to a strong sense of family between band members, family, friends and fans or, as we refer to them, the MEADE AVE MILITIA.
On April 30, 2015 MEADE AVE released our debut, full-lenghth studio album, FROM THE ASHES. Since that day we have been playing  live shows all over the Southwestern United States including shows in Texas, New Mexico, Utah, Arizona, California and Nevada at such legendary venues as Hard Rock Live on the Strip, Vinyl and House of Blues in Las Vegas, NV, The Rail Club in Fort Worth, TX, Alice Cooperstown in Phoenix, AZ and the Whisky a Go-Go in West Hollywood, CA among others. We have had the pleasure of sharing the stage with huge acts such as American Headcharge, Otep, Powerman 5000, Hed PE, Sanctuary, Abigail Williams, Saving Abel, Smile Empty Soul, Philm, Willie PSYCHO, Michale Graves and more. We have toured, played and developed friendships with notable up-and-coming bands such as 3EIGHTY3, Archer, Creeper, DiM, Ragdoll, Fear Control, My Own Nation, The Holy Pariah, Gorillahead, Dark Avenue, Revolve and many more.
As 2016 progresses we have huge plans in store like a new EP release on April 30th, several warm up shows in some of our favorite Southwest cities, meet and greets all over the region, web series, etc. The biggest plan for this year is the FROM THE ASHES NATIONAL TOUR. For the last month we have been booking shows that will, finally, take us around the entire United States. Our plan is to hit the following cities in a two-month timeframe Starting on June 15, 2016 and ending on August 12, 2016:
Reno, NV; San Francisco, CA; Portland, OR; Seattle, WA; Los Angeles, CA; San Diego, CA; Phoenix, AZ; Albuquerque, NM; San Antonio, TX; Houston, TX; Austin, TX; Fort Worth, TX; New Orleans, LA; Atlanta, GA; Tampa, FL; Daytona Beach, FL; Raleigh, NC; Richmond, VA; Philadelphia, PA; Albany, NY; Buffalo, NY; Mercer, PA; Cleveland, OH; Columbus, OH; Louisville, KY; St. Louis, MO; Chicago, IL; Tomah, WI; Minneapolis, MN; Kansas City, KS; Denver, CO; Salt Lake City, UT and finish up in our home city of Las Vegas, NV. 
So far we have started the booking process, found a couple of sponsors to help with certain specifics (HUGE thank you to DIY Flavor Shack, check them out at
www.diyflavorshack.com
 and enter code meadeave15 for a 15% discount on your order) and begun designing merchandise and promotional material. 
This is where you come in, MILITIA. There are large expenses that go into a tour of this size and while our sponors are helping alleviate that cost, we still need your help to make this successful. 
We estimate that we need $5,000.00 to cover expenses such as promotional material, merchandise, vehicle maintenance and daily upkeep for ourselves and our small crew such as food, laundry, lodging, etc. This amount is only what the sponsors, promoters, venues and what the band has made over the last year CANNOT cover, the overall cost is, obviously, much higher. 
So, we ask you, our friends, family and fans, to reach into your wallets and help us out with whatever you can. Whether it is $1.00 or $1,000.00 it can make all the difference. Every cent raised by this campaign will go directly into supporting the FROM THE ASHES National Tour. If we raise more than we need then we will find ways to give it back like buying drinks and food for those who donated, free merchandise and music, or anyway we can give it back. it is time for the MEADE AVE MILITIA to rise up and show the world that music belongs to the fans, not the corporations!
If you are not familiar with our music, please check us out at:
www.meadeave.com
www.facebook.com/meadeave
www.reverbnation.com/meadeave
www.twitter.com/meadeave
www.instagram.com/meadeaveband
www.youtube.com/c/meadeave
www.meadeave.bandcamp.com
Thank you in advance for joining our Militia and helping us make this dream a reality.
No Surrender, No Retreat!
MEADE AVE
Jeff "Lu Safyr" Bowling (Lead Singer)
Aaron "Furby 2Chainz" Paoletta (Drums/Percussion)
Blake "Bam Bam Jr" Wolden (Guitars)
Matthew "Biscut" Paoletta (Bass Guitar)
+ Read More
Thanks to two generous Militia members we have popped the cherry on this campaign!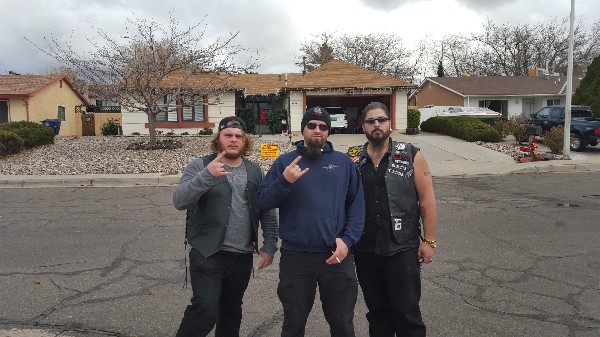 + Read More
We are excited to finally get this ball rolling. No Surrender, No Retreat MILITIA!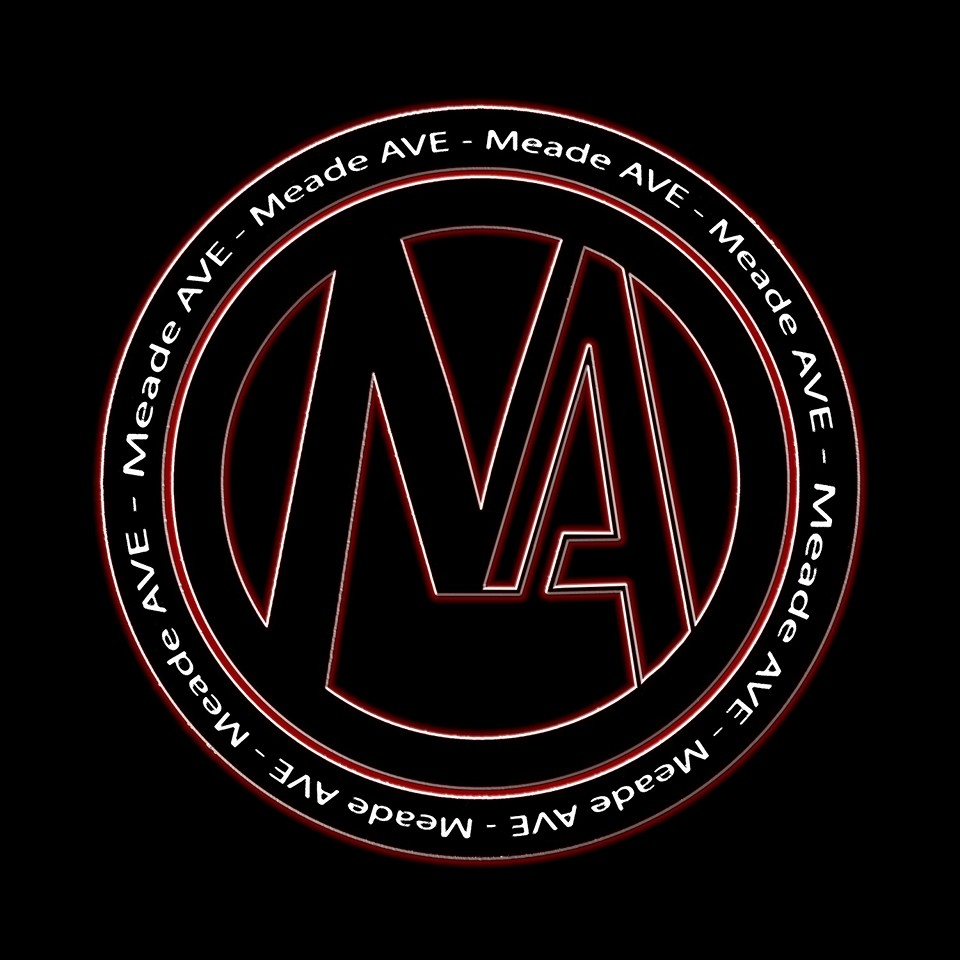 + Read More
Read a Previous Update
Be the first to leave a comment on this campaign.