175
23
Matthew Modine - SAG-AFTRA President 2019
$31,077
of $100,000 goal
Raised by
171
people in 1 month
"A UNION ISN'T A UNION, IF IT DOESN'T REPRESENT ALL OF ITS MEMBERS" -- Matthew Modine 

Matthew Modine's campaign for President of SAG-AFTRA is powered by volunteers who are excited by the possibilities and remain passionate about his policies. Modine's campaign is centered on inclusion, transparency and basic rights and securities for all branches of our Union's membership. In support of these principles and our desire to reach all 160,000 members through this GoFundMe capital campaign, an overview of *estimated expenses are provided below which are in line with our fundraising goals: 

SAG-AFTRA MEMBERSHIP
160,000 SAG-AFTRA Membership (Approximate total)
140,000 SAG-AFTRA Voting Members (Approximate; Member dues must be fully paid in order to vote)
120,000 SAG-AFTRA Members with working emails on file with the Union

SAG-AFTRA *ESTIMATED EXPENSES
In order to reach every qualified #SAGAFTRA voter, candidates send authorized communication directly through the union at affixed costs. Below is an estimated breakdown of communication expenses provided under full transparency in relation to GoFundMe goals reached:
 
CANDIDATE POSTCARDS: Design for tri-fold mailers and postcards $1,500*
CANDIDATE EMAIL COMMUNICATIONS: 4 x Candidate email blasts through SAG-AFTRA $22,000*
PRINTING: Printing for candidate postcards & tri-fold mailers $8,000*
POSTAGE: Tri-Fold Mailers: U.S Postage & first class fees for 60,000 mailers (LA only) $31,000*
POSTAGE: Postcard Mailers: U.S Postage and service fee for 60,000 postcards (Nationwide) $21,000*
WEBSITE: Website & social management $1,500*

Estimated expenses provided in the itemized list are earmarked by Third party vendors who receive payment for invoices presented. Additional campaign fees not itemized that will drive our campaign budget beyond $100,000.00 include regional & national travel, listening tours, union local support rallies, and more. All current SAG-AFTRA members who work Matthew Modine's candidacy and the MembershipFirst campaign do so as unpaid volunteers.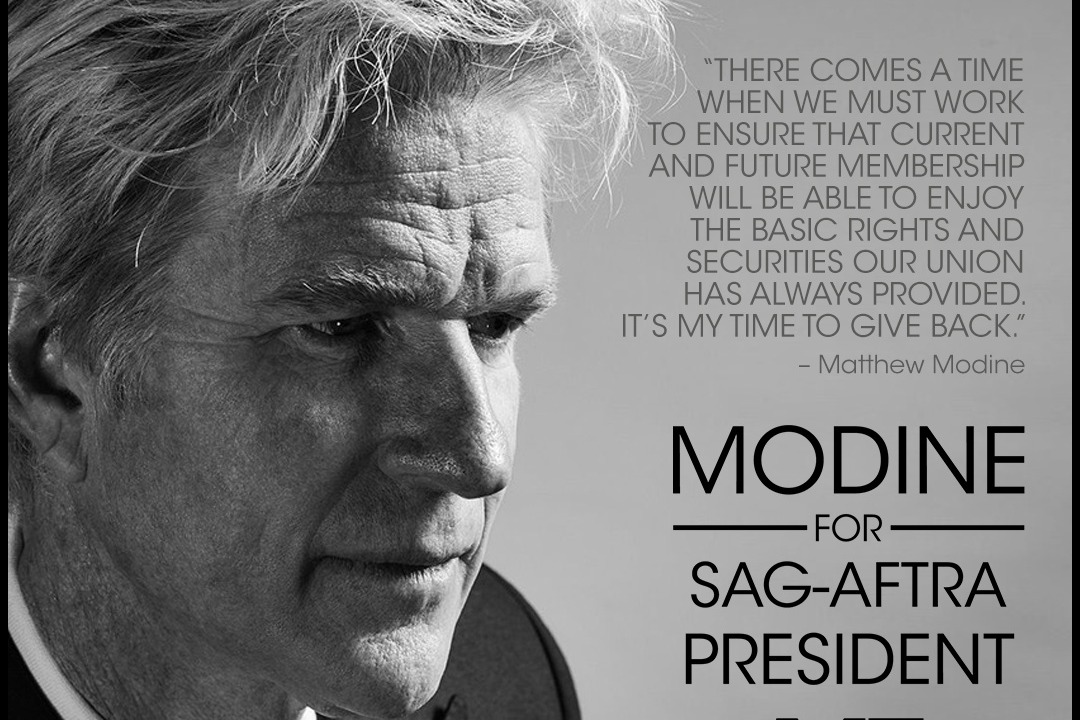 MATTHEW MODINE ANNOUNCES HIS CANDIDACY FOR SAG-AFTRA 2019 PRESIDENT

"As a current National & Local board member of SAG-AFTRA, it would be my honor to represent all 160,000 members of the union I have proudly been a member of for nearly four decades.  It is a privilege to stand up for our legacy in order to safeguard our future.  There comes a time when we must work to insure that current and future membership will be able to enjoy the basic rights and securities our union has always provided.  It's my time to give back." - Matthew Modine

NOTABLE SUPPORTERS

Notable supporters who have officially endorsed Matthew Modine's candidacy for 2019 SAG-AFTRA President include F. Murray Abraham, Joey Lauren Adams, Danny Aiello, David Andrews, Pete Antico, Bess Armstrong, Patricia Arquette, Rosanna Arquette, Uzo Aduba, Sean Astin, Adam Baldwin, Billy Baldwin, Ellen Barkin, Jessica Barth, Bonnie Bartlett, Jennifer Beals, Nina Blackwood, Megan Boone, Elayne Boosler, Adam Brody, Clancey Brown, Neve Campbell, Chip Carriere, Patricia Clarkson, Kevin Corrigan, Joe Cortese, Marcia Cross, Liane Curtis, Joe d'Angerio, Adam Davenport, Bruce Davison, Alexandre de Beauharnais, Anne De Salvo, Laura Dern, Vincent D'Onofrio, Caitlin Dulany, Monique Edwards, Debbie Evans, Greg Evigan, Mia Farrow, J.J. Feild, Marie Fink, Frances Fisher, Joely Fisher, Tricia Leigh Fisher, Josh Gad, Edi Gathegi, Jared Gilman, Elliott Gould, Rebekah Graf, David Alan Grier, Riley Griffiths, Scott Grimes, Nick Guest, Pam Guest, David Harbour, Ed Harris, Melissa Joan Hart, Robert Hays, Dennis Haysbert, Louis Herthum, Claire Holt, Arliss Howard, C. Thomas Howell, Ernie Hudson, Kristen Johnston, Ty Grandson Jones, Richard Lewis, Jodi Long, Joe Lo Truglio, Steve Lukather, David Jolliffe, Howard Kaylan, Diane Keaton, Costas Mandalor, Heather Matarazzo, Kent McCord, John C. McGinley, Leighton Meester, Jeff Michalski, Carrie Mitchum, Ruby Modine, Alfred Molina, JT Mollner, Esai Morales, Jane Morris, Rob Morrow, Bill Mumy, Kevin Nealon, Liam Neeson, Adam Nelson, Nick Nolte, Rosie O'Donnell, Christine Beehive-Queen Ohlman, Ron Ostrow, Cheri Oteri, Patten Oswalt, Rick Overton, Joey Pantoliano, Ryan Park, Rosie Perez, Elizabeth Perkins, Russell Peters, Glenn Plummer, Brock Powell, Bill Pullman, Cristina Rackoff, Efren Ramirez, Joanelle Romero, Patricia Richardson, Maya Lynn Robinson, Alan Ruck, James Russo, Meg Ryan, Johnathon Schaech, Annabella Sciorra, Sarah Scott, Martin Sheen, Sebastian Siegel, Nancy Sinatra, Brooke Smith, Mira Sorvino, Frank Stallone, Aron Stevens, Connie Stevens, Eric Stoltz, Mena Suvari, Renee Taylor, Jonathan Taylor Thomas, Scottie Thompson, Stuart Townsend, Peter Van Norden, Grace Van Patten, Milo Ventimiglia, Lisa Ann Walter, Jason Weinberg, Treat Williams, Olga Wilhelmine, Debra Winger,Dean Winters, Madeline Zima and Daphne Zuniga.

Modine is also especially proud to have received supporting endorsements from three past SAG Union Presidents including Ed Asner, Bill Daniels and Alan Rosenberg. 
 


MEDIA REQUESTS Interested media who wish to interview Matthew Modine please contact WORKHOUSE, CEO Adam Nelson via email nelson@workhousepr.com or telephone +1 212.645.8006.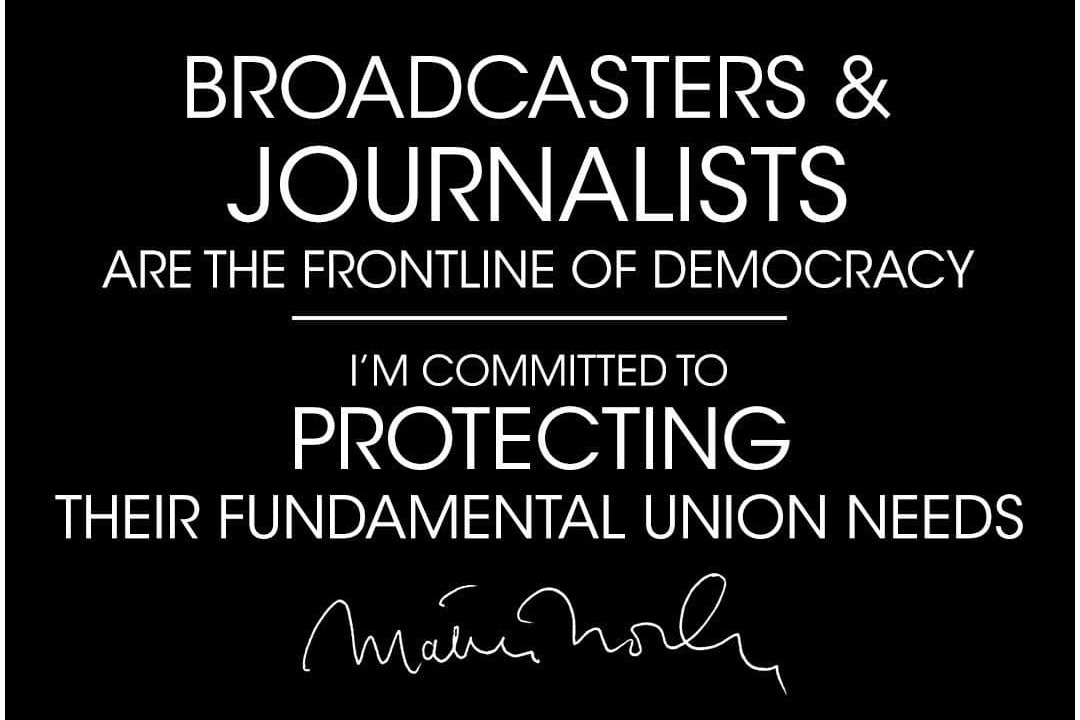 BIOGRAPHY

In addition to being an internationally renowned, actor, filmmaker, author and photographer, Matthew Modine is a political activist and environmentalist. He has worked with many of the film industry's most acclaimed directors on projects including Birdy, Full Metal Jacket, Dark Knight Rises, Married to the Mob, Vision Quest, Memphis Belle, Shortcuts, Showtime's Weeds and the Netflix global phenomenon, Stranger Things.

Modine has performed on Broadway including The Miracle Worker in London's West End, Arthur Miller's Resurrection Blues directed by Robert Altman, and played Atticus Finch in a theatrical production of To Kill a Mockingbird at the Hartford Stage which became the most successful production in the theatre's 60 year history. He has been nominated for multiple Emmy awards and is the recipient of a Golden Globe Award, Venice Film Festival Volpi Cup and Golden Lion for his work as an actor. He is the author of the award winning book, Full Metal Jacket Diary.

Modine has worked in the environmental sector for over four decades. He studied oceanography in San Diego and has been passionate advocate for the health and protection of the world's oceans and sea life. Bicycling has been his primary form of transportation since moving to New York in 1980. Most of his environmental accomplishments are based on common sense solutions. In the mid-90's, he single-handedly convinced the William Morris Talent Agency to evolve away from single page script printing to double-sided, effectively cutting industry wide paper consumption in half. He shared this idea of paper reduction with other actors and agencies and double-sided scripts became the industry standard, saving billions of sheets of paper over the years. While working on a film in Ouarzazate, Morocco, Modine helped to institute a plastic bottle deposit and recycling program. The effort not only cleared the desert of discarded bottles, but provided young kids that collected the bottles with pocket money (as it did for Modine when he was a boy). He is the founder of Bicycle for a Day (BFAD), whose mission is to encourage bicycling as a way toward better health and environmental sustainability. BFAD's first event attracted some 14,000 participants. Presently, he is working on his global DO-ONE Campaign, a viral video campaign which encourages and empowers individuals to "do one" thing everyday to reduce wasteful behaviors. Modine has served on the board of NYC's Transportation Alternatives, Madison Square Garden's Garden of Dreams Foundation, Lustgarten  Pancreatic Cancer Foundation, Van Cortlandt Park Conservancy, Bronx NY, the Director of Humanitarian Activities for Twisted Sun, Inc. and the acting President of Hyper Chariot. He founded CardCarryingLiberal.net, a grassroots movement dedicated to human rights. In addition, Modine is an avid supporter of The Wounded Warrior Project,Purple Heart Foundation and God's Love We Deliver.

You can find out more about Matthew Modine by visiting his website  
Follow Matthew Modine on Twitter @MatthewModine and his campaign via @MembershipFirst

THE $6 MILLION DOLLAR RENT




AWARDS

Screen Actors Guild Award Best Ensemble, Stranger Things

Golden Globe Award Best Ensemble, Short Cuts 

Venice Film Festival Volpi Cup, Short Cuts

Michael Moore's Traverse City FF Founder's Prize, Best Short Film, Jesus Was a Commie

Oldenburg Film Festival, Best Short Film Jesus Was a Commie

Dublin Film Festival Best Short, Super Sex

Coronado Film Festival Best Short Film, Super Sex

Venice Film Festival Best Actor, Streamers

HARD FOUGHT VICTORIES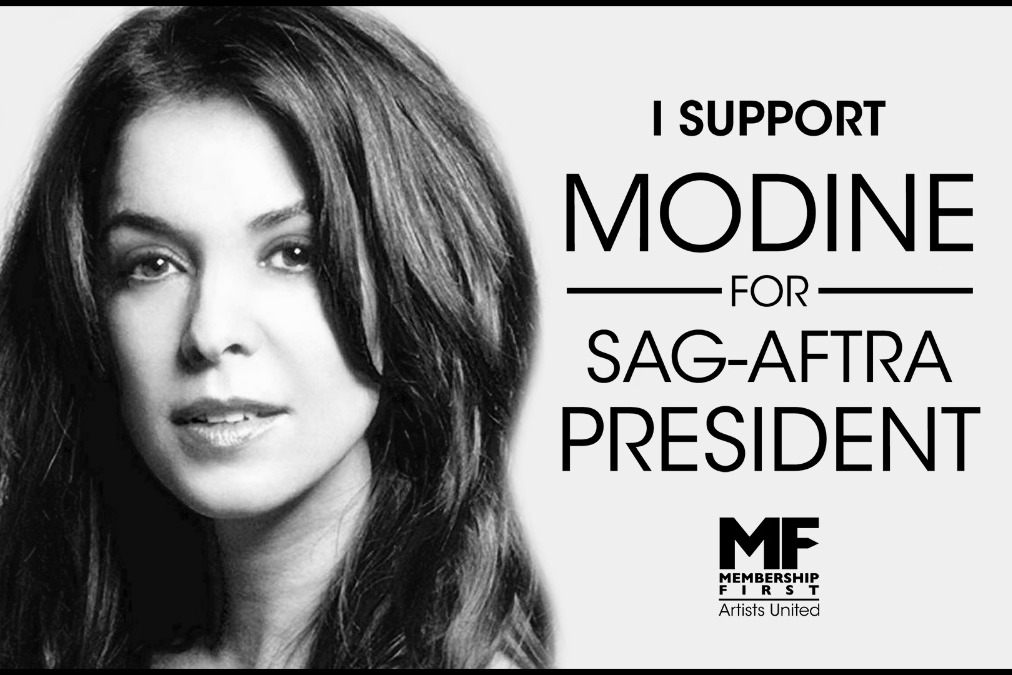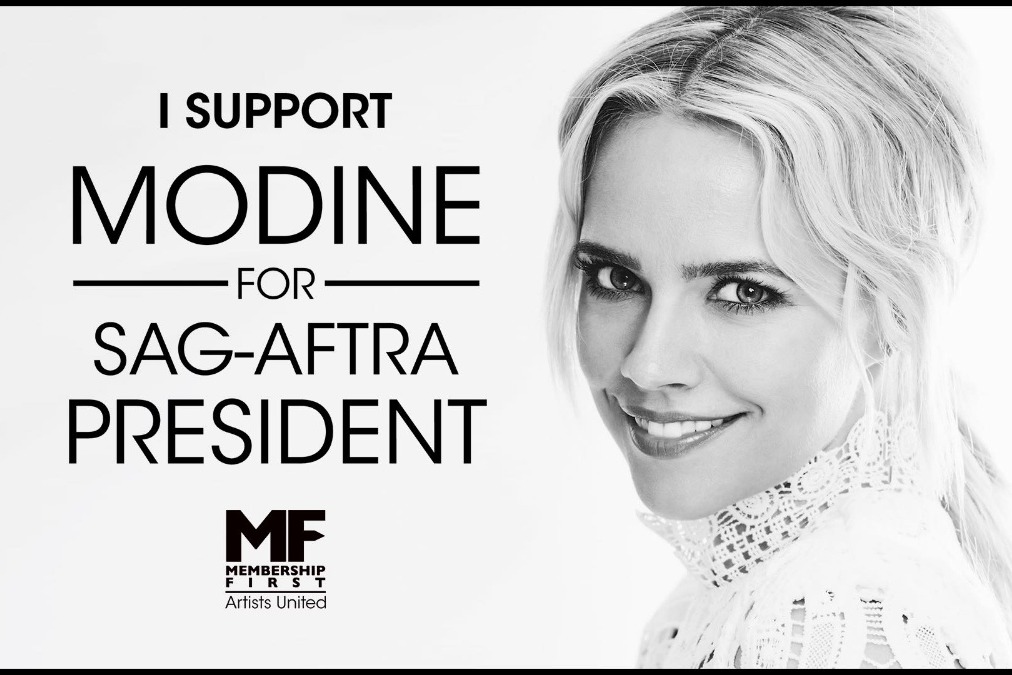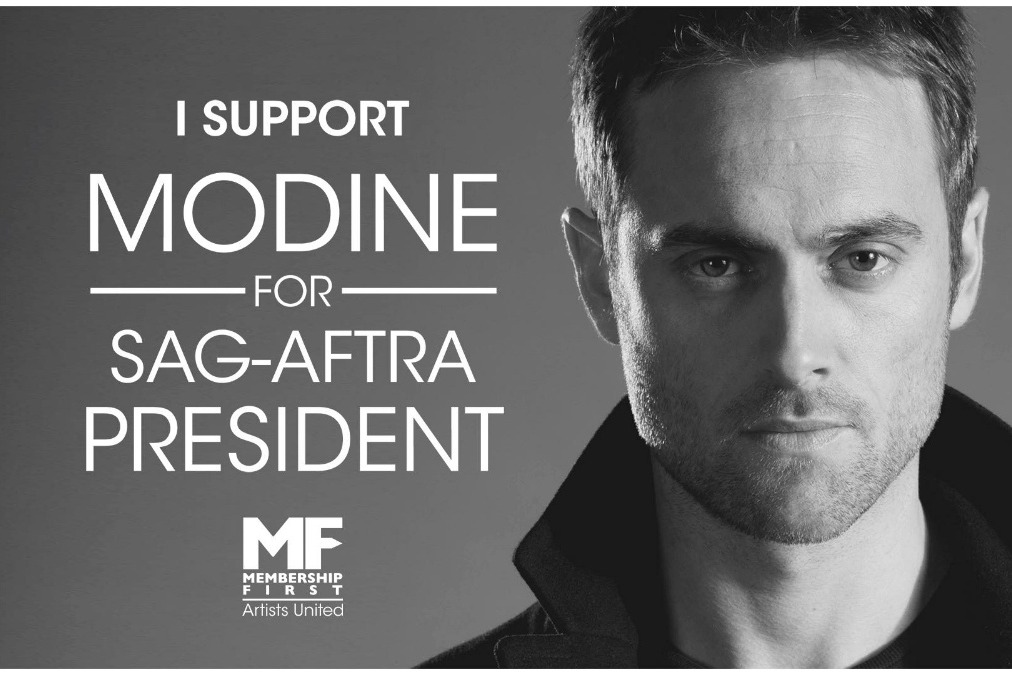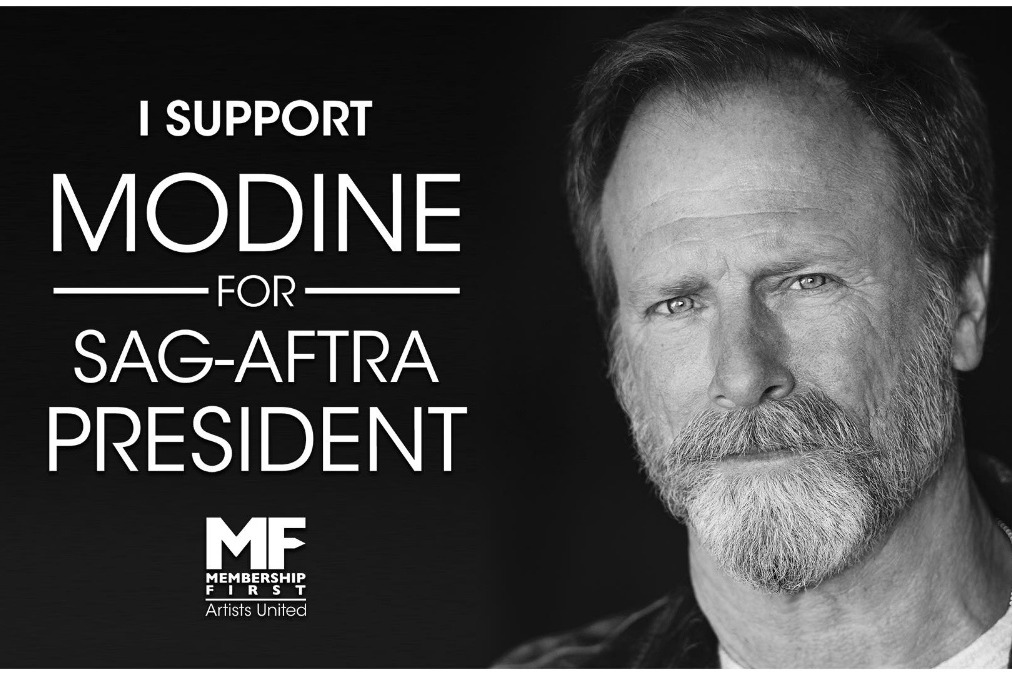 MATTHEW MODINE | BOARD MEMBER POSITIONS

God's Love We Deliver, Board Member
God's Love We Deliver mission is to improve the health and well-being of men, women and children living with HIV/AIDS, cancer and other serious illnesses by alleviating hunger and malnutrition.

Bicycle for a Day, Founder
Bicycle for a Day's mission is to empower individuals with tools which they can use in their everyday lives to make a measurable, tangible difference to our community, our environment and our personal health.  Matthew received  a Proclamation from New York City Mayor Micheal Bloomberg for his efforts. 

Weizmann Institute USA, Supporter and Spokesman
The institute is a leader in cancer research, technology, education, alternative energy, health and medicine. 

Twisted Sun Innovations, Director of Humanitarian Relationships, Investor
Twisted Sun is a leader in hydrogen energy solutions. 

Wounded Warrior Project / Soldier Ride, Ambassador
WWP helps veterans and service members who've incurred a physical or mental injury, illness, or wound while serving in the military. 

Plastic Oceans
Ambassador. Plastic Oceans mission is global. They work to inform people about the dangers of plastic pollution, inspire people to care about the problem, empowering them to change and become a part of the solution. 

New York Film Academy Masters Scholarship 
The New York Film Academy Matthew Modine Masters Scholarship provides financial assistance to outstanding candidates of the school's Master of Fine Arts (MFA) programs in Filmmaking and Acting for Film.       

charity:water
Supporter. A nonprofit organization stimulating greater global awareness about extreme poverty, educating the public, and provoking compassionate and intelligent giving.

Friends of Scotland 
Ambassador. Founded by Sir Sean Connery, Friends of Scotland strives to showcase Scottish cultural, educational, historical and genealogical connections between the United States and Scotland. Every year, a benefit for the organization helps to raise funds for charities such as Wounded Warrior Project, Paralyzed Veterans of America and the Erskine Hospital.

Lustgarten Pancreatic Cancer Foundation 
Board Member. The foundation strives to advance the scientific and medical research related to the diagnosis, treatment, cure and prevention of pancreatic cancer.

American Forests
Ambassador. A world leader in planting trees for environmental restoration, a pioneer in the science and practice of urban forestry, and a primary communicator of the benefits of trees and forests.

Garden of Dreams 
Board Member. Garden of Dreams is a non-profit charity that works closely with all areas of Madison Square Garden, including the New York Knicks, Rangers, Liberty, MSG Media, MSG Entertainment and Fuse "to make dreams come true for kids in crisis".

HealthCorps
Supporter. Founded by renowned heart surgeon and television talk show host Dr. Mehmet Oz and his wife Lisa Oz to address the childhood obesity crisis gripping the U.S. Modine is a recipient of the HealthCorps Humanitarian Award

WaterKeeper Alliance 
Supporter. WaterKeeper Alliance strengthens and grows a global network of grassroots leaders protecting everyone's right to clean water.

*Not Paid For With SAG-AFTRA Funds
Modine images subject to copyright by Mackenzie Stroh 
+ Read More
Update 1
28 days ago
Share
UPDATE#1
Matthew Modine - SAG-AFTRA President 2019

Greetings backers! Thank you for your generous donations to date. In this Message, Matthew outlines the stakes in this election.

We want the entire Membership of the Union, 160,000 strong, to see this video. Due to union regulations, It will cost the campaign thousands of dollars to accomplish that.

FUNDRAISING REPORT:
We are making steady progress toward our goal, but we still need your help. If you agree with Matthew's message & can afford a little more, please consider an additional donation. We are approaching a milestone, you can help us get to our first $25,000.

SOCIAL MEDIA:
Please make sure to share our link with your family and friends on social media: ModineforSAGAFTRApresident.com


Thank you for your understanding and generosity.

With Great Respect and Appreciation,
Membership First - GoFundMe Team
+ Read More