Mary needs a safe haven
$7,221
of $10,000 goal
Raised by
96
people in 53 months

Mary needs a safe haven
Last week, Mary Evans lost almost everything: her home, her cherished pets, and the love of her life. Getting ready for the big blizzard, she and Tom made a pot of chicken soup for supper. He sat down to read a book, stood up… and dropped dead.
That's not all Mary has lost. Because he was with her all the time, only Tom knew how far her 'forgetfulness' had advanced into full-blown dementia; even their children had been shielded. Despite his aggressive cancer treatments for the past year, Tom had been her full--time caregiver. Now the shock of his death seems to have made her dementia worse, for with Tom lying dead beside her, Mary couldn't think of what to do. She sat with him till the next day, until the phone rang, and there was finally somebody she could tell.
 The two of them wanted desperately to stay together in their 100-year-old farmhouse, but with illness and age they have been unable to pay all the bills or even to do the important repairs it needs. Mary can't stay there on her own. Even during the long day before the phone rang, she forgot to eat or drink. By the time the police arrived, she was confused and seriously dehydrated.
Mary and Tom's children, Morgan and Cambria, face a quadruple crisis. Neither of them lives in the same town as Mary. They are grieving for their dad; their mom is in far worse condition than either of them knew; the house needs to be dealt with and the bills are mounting. Mary has urgently needed new clothes and toiletries. There are unpaid taxes and utilities, and more. Even the simplest chremation for Tom has accrued a staggering $5,000 bill, due to the blizzard and transport difficulties. 
But the main priority now is to get Mary a safe place to be, the  medical attention and  assessment she needs, and the link to social services and a care plan. Getting answers takes time and a huge amount of work. She needs interim accommodation and someone to be with her while all this happens.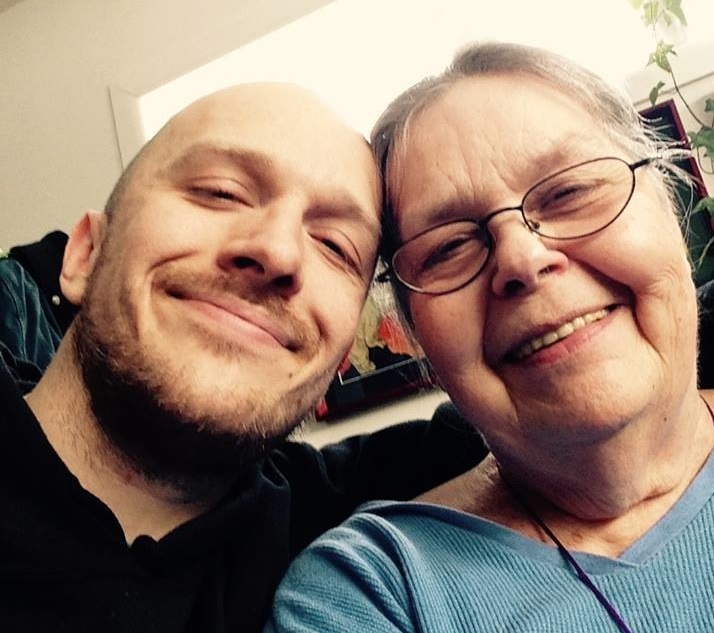 We are one of Mary's sisters, one of her nieces, and a great-nephew. Most of our family lives hundreds, even thousands of miles away and we want more than anything to help Morgan and Cambria get their mom back into a safe home. We want them not to be overwhelmed by the unexpected responsibilities surrounding T om's death. And we want them to know that it will be possible to do it.
We are already contributing, but we can barely make a dent in what's needed. This campaign will help with everything from medical bills and Tom's funeral home expenses to ensuring that Mary has a safe place to stay and the care she needs until an assisted living placement can be put in place.

Tom Vink-Lainas and Mary Evans worked hard, gave to others, and overcame real obstacles. They were bright, creative, and funny. Now Mary is in the worst possible situation. This is why we're asking for help.

Please give whatever you can, and help us to help Mary through this emergency Whatever you can contribute, we thank you! We will post updates on this page so you can see what is being achieved.

We are so grateful!

Nancy, Katy, Danny and the rest of the Evans family
+ Read More
Update 2
52 months ago
Share
Update #2 –
Ending week four

Mary's kids are facing a daunting mountain of challenges with the house and getting Tom's affairs settled. Here is the status as of yesterday: :

Pipes frozen and no fuel in house again. Cats need home. Running out of cash feeding and driving there. Driveway unplowed. Nightmare

Immediate needs: get driveway plowed (long, hilly), get plumber to deal with frozen pipes, order ½ tank oil, pay house mortgage and shop space rent until contents have been disposed of, get assessors to determine whether house contents and collections still have value, hire a couple of guys and rent truck to help move salvageable items into storage, rent dumpster for trash, buy a couple of hours with an attorney for advice, pay for a few tanks of gas because the kids live a distance out of town (for Cambria, a four-hour drive).

Behind all this are the ongoing meetings and trips to deal with Mary's care now and for the future. No wonder they're feeling overwhelmed!

Does anyone in or near Ulster County know a place for two semi-feral and un-neutered male cats?

In the same area, do you know of a trustworthy lawyer willing to work a couple of hours on sliding scale?

Do you know of a professional doll collector or assessor?

We're so grateful for the support you've given. Mary is okay for now, but we're climbing the second half of the hill! If you can, please help. And if you can't give, please share this again.

+ Read More
Update 1
53 months ago
Share
Ending week two

This was a busy week for Mary! We are relieved and excited to report that she has a preliminary placement—that she is warm, dry, fed, and being cared for in a nursing home just outside of town. This is not a permanent placement, but it makes a world of difference.

A Tuesday appointment for Mary at Kingston Family Health Practice provided a basic assessment. The staff was great, and by that evening she was being admitted to Kingston Hospital for a three-day workup and complete assessment.

Today—a big day—Mary was moved to a nursing home for continued evaluation over the next 90 days. She has a new friend for company while Cambria and cousin Nadja navigate the mountains of paperwork needed to ensure Mary's permanent care. Cambria continues to commute between her mom and her husband, two little girls, and fulltime job in Rhode Island, a four-hour drive away. Maneuvering in the depths of geriatric care is not for the faint of heart.

Meanwhile, Morgan has been working at the house, turning off water, turning on heat, disposing of trash, moving Tom's framed paintings into storage to await a show later in the year. It's another fulltime job!

And it is time to go pick up Tom's ashes and continue grieving.

Your kindness and generosity mean so much! There is simply no way to convey how deeply every one of us-- Mary's children, sisters, in-laws, nieces and nephews—feel the warmth of your support.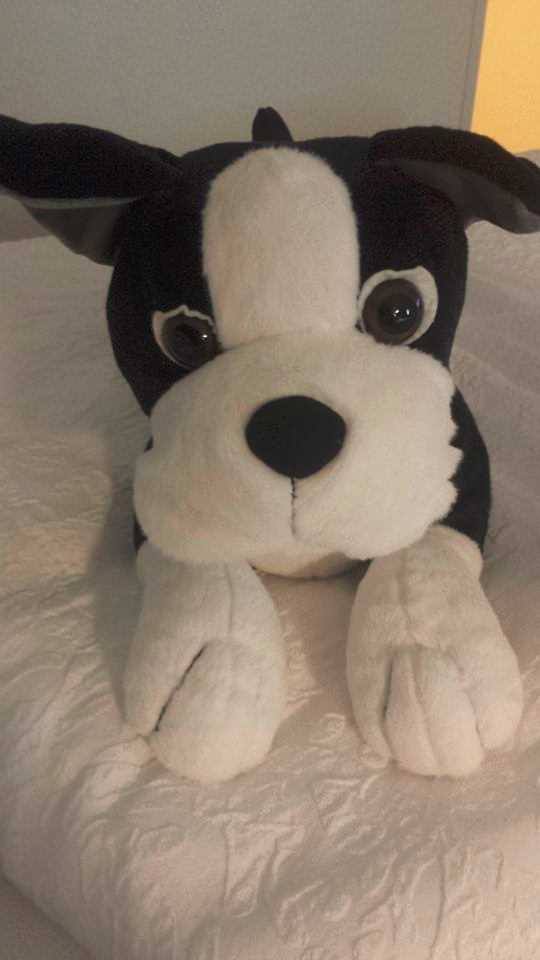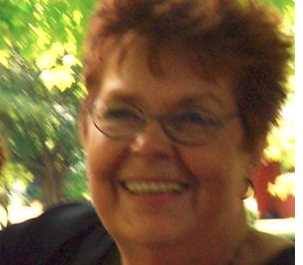 + Read More
Read a Previous Update
I think we are all stunned at the immediate response of everyone - your kindness, caring and generosity is truly appreciated and has lifted our spirits....thank you all so very much!
+ Read More
Thank you all do very much! Your support and generosity has been truly incredible. Everyone's kind words have been uplifting. I cannot express my gratitude enough!
+ Read More