Marshall's Miracle
$10,100
of $10,000 goal
Raised by
124
people in 45 months
April 16, 2015 changed this little man's world forever.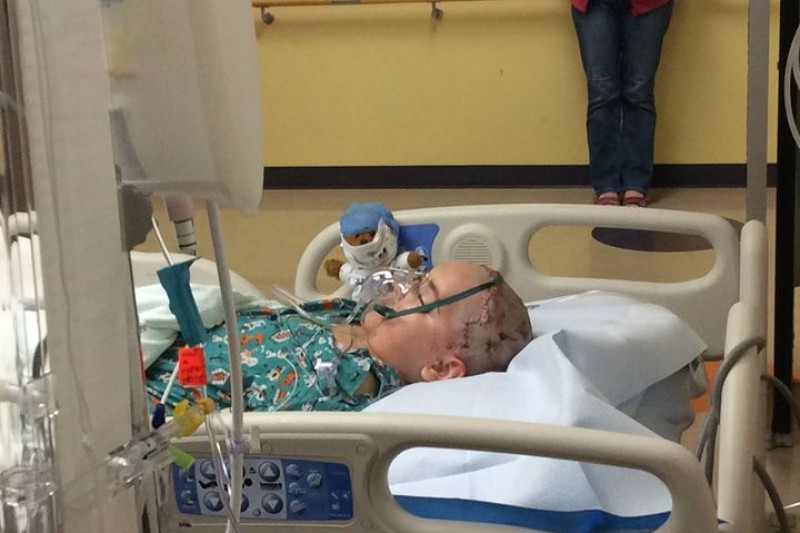 After weeks of being asked "how can I help" and "what do you need," which I politely declined, it has occurred to me that Marshall's story is one that deserves to be heard and needs to be told. At eight years old, he struggled to get out of his hospital bed today and I find myself in a position to give him the voice he needs.

To know Marshall is to love him. He touches the heart of everyone he meets. Despite living through more trauma, neglect and disappointment before the age of three than most people recognize in a lifetime, he never ceases to smile. He was moved from foster homes to residential treatment centers through the age of five and still kept a brave face. Many children might be broken of spirit, but not Marshall -- it is amazing. 

I was seeking to enter the foster parenting program with the eventual goal of adoption, in some distant future.  However, when I met Marshall in September 2011, there was no turning back.  I was hooked and I sought adoptive placement. The adoption system in Texas is no picnic for a single guy, but I found support from places I will never be able to thank enough and in July 2012, I became a father to the most beautiful child in all the world. Every parent says that, I know, but then you know what I mean when I say this; it's truly spiritual.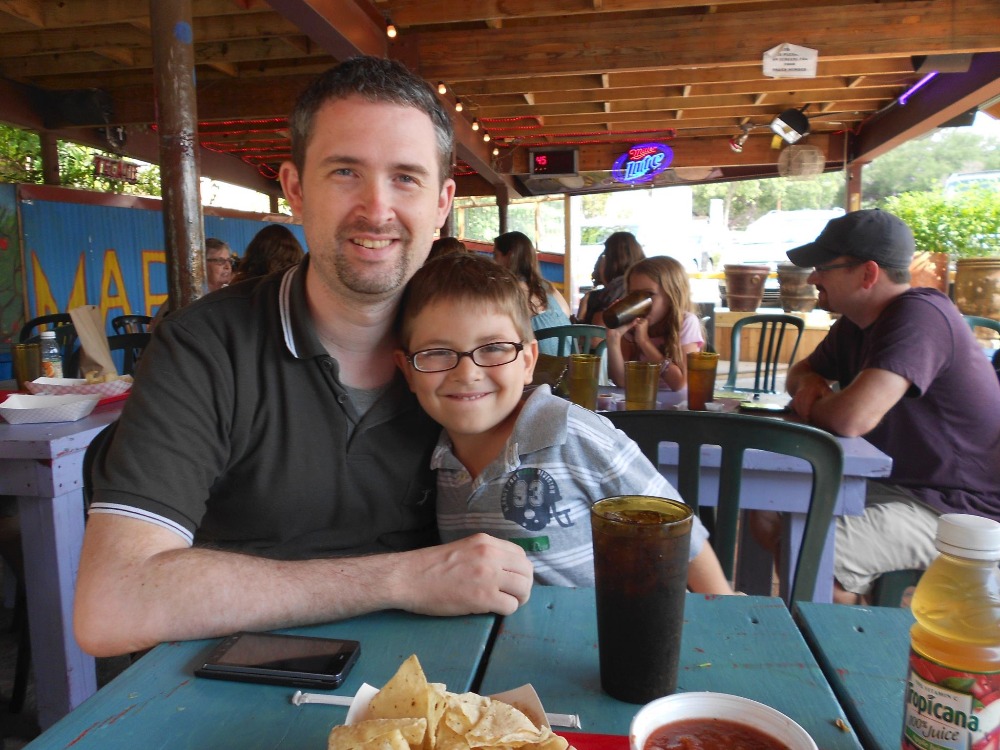 A few years later, and Marshall has proven himself to be extraordinarily resilient. His chronic ear infections that left him with mild hearing loss and forced removal of his adenoids -- fixed. His clinical blindness that left him unable to learn or communicate effectively -- eyeglasses corrected to nearly 20/20. His borderline functioning IQ has increased nearly 50% and can now be described as "normal." He's thrown out the first pitch at a regional baseball game and ridden a sheep in age old "mutton busting" tradition of the local rodeo. He has even been caught kissing a local school girl. The innocence of the young! He remains happy and attached to his forever family, near and far. A truly magical experience, which has been followed by so many wonderful people.

You expect this story to continue. Like all inspirational stories about kids, adversity and perseverance, it has to continue, right? Unfortunately, Marshall began having migraine like headaches on March 19th and a month long ordeal that brought us to today.  He was diagnosed with Hydrocephalus, brought on by Craniopharyngioma, which is a rare form of brain cancer that affects 2 in every 100,000 children in the world today. He has apparently been afflicted with this condition since birth, or very near to it, and due to slow growth has only shown symptoms now. This isn't fair -- why this child?

While he is still in the local Children's Hospital after 13 days and likely to remain there another week or more, the real challenges will begin upon his discharge. The surgery was considered generally successful, but he is still showing clear indications of Hypopituitarism, a condition which will likely affect the rest of his life. 

We are a reasonable middle class family (son, dad, grandma and uncle) who work and go to homeowners association meetings, but I'm concerned about his ability to keep up with school and, in his eight year old way, so is he. There are going to be deficits in his function and doctor visits back-to-back with medications beyond what anyone would expect. I can manage his healthcare needs. I'm a parent who will give anything up to make sure he is happy and healthy. Who wouldn't? However, he is going to need specialized care during the summer and increased educational needs beyond what the school can provide; very distressing.

For this reason, I've opened this funding opportunity to allow friends, family and all other interested parties to share in his story and contribute to his success. He is 8 and wants nothing more than to stay in school, play outside and someday "build things." Without prompting, he expresses concern about being able to build things without cutting trees and hurting the environment. It makes me tear up to think about his empathy and kindness in a life that has been less than generous to him so far. I am so proud of him and I just want him to realize his dreams. Personal care and tutoring over the next few years could assure this. The goal is set a bit low, I understand; however, it will cover one full year and anything funded over the goal will go towards further months (or years) of supportive education and care.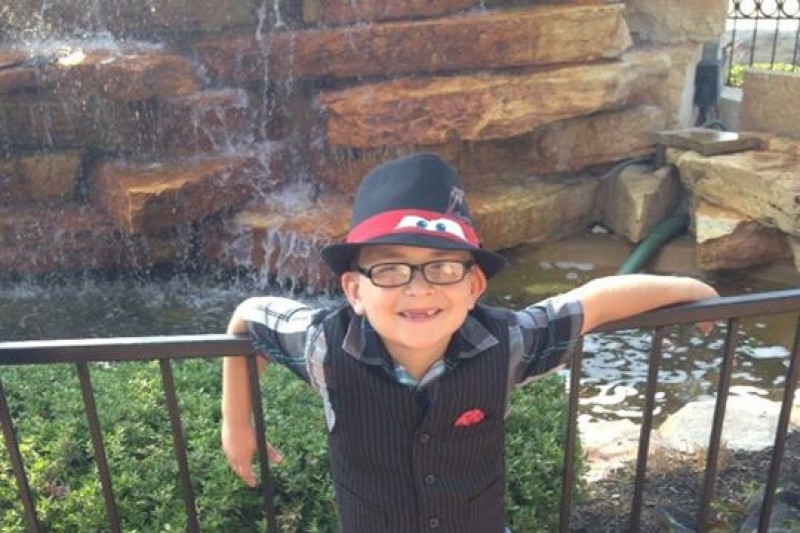 We have all been blessed with Marshall in the world. Please help provide him the best life can offer so he'll continue to brighten our days and nights. Feel free to send encouraging notes and request updates on his condition. This is a long road but we'll walk it together.
+ Read More
Be the first to leave a comment on this campaign.