Duhe, Ethan and Zo. Make a Play !
$5,150
of $8,000 goal
Raised by
50
people in 54 months
Marin City seems to always get the bad reputation in Marin County. People associate the neighborhood with low-income families, troubled youth, drugs and a high crime rate. As of late, I cannot say they are wrong. But what I can is that my partners, Lorenzo Bynum and Ethan Rosenberg, and I plan to make a change in our community for the better! 
             My name is Garland Duhe; I am 24 years old and I grew up in Marin City, California. Despite what many onlookers may think they know about this city, I love where I come from. Growing up here was amazing thanks to great men like Jerry McIntosh, may he rest in peace. Jerry always made an effort to give back to his community and he focused predominantly on the at-risk youth of Marin County. In efforts to help these kids, Jerry established Southern Marin Lightning, a youth basketball team, which changed my life and that of many others. White, Black, Hispanic – it didn't matter – Jerry welcomed any kid with an interest in basketball and he put us all together to work as a team. It gave us something to do, something to keep us from hanging around in the streets, and most importantly it gave us something to feel proud of. Jerry became more than a coach, he started to feel like a role model to many of his players. He made it a point to instill life values in each of us, values that I still hold close to my heart today.
Though Jerry McIntosh is no longer with us, those who knew him know how pivotal he was in changing the lives of hundreds of youth throughout Marin County. I cannot be Jerry, a man of his kind only comes around once (maybe twice) in lifetime; however, I do plan to carry on his inspiration. 
Lorenzo, Ethan, and I aim to do for the at-risk youth in Marin City what Jerry McIntosh did for us. Lorenzo and I currently work at the Marin City Recreation Center as program coordinators, working with the kids from the Martin Luther King Jr. School. At the Rec. Center we coordinate group games, provide game room supervision, and organize various sports related activities for the kids to play. We both coach two 5th and 6th grade CYO basketball teams based out of the Rec. Center, as well as a 4th grade traveling team. Lorenzo is also an assistant coach for Tamalpais High School men's varsity basketball team. Our weekends are spent training basketball players from ages 8-20. We rely on what we've learned from our personal experiences as athletes, as well as what we have learned from the great minds, like Jerry, that we've have had the pleasure of working with to encourage and inspire our players. 
The message has gotten out about what we are doing here in Marin City, but we are unable to accommodate the growing number of kids who want to participate. We are not making any money from the players we train; we work with these kids out of pure love for the sport, a passion for passing on knowledge to the younger generations, and in hopes of giving back to our community. In order to accomplish these things we need financial assistance. The money we hope to raise will help us travel with our players, as we do not always use a gym when we train, and rent out gym time from schools in the area, as we will undoubtedly outgrow the Rec. Center's small gym as we expand. Reaching our fundraising goal would also allow us to purchase new equipment. There are so many technological advances available nowadays that make players' workouts more efficient, none of which our players have access to. Our third partner, Ethan, a student at Indiana University, provides exposure for our players through our YouTube channel, Bay Area Mixtapes – a vital factor to their success. (You can see our footage and some of our talented players at
www.youtube.com/bayareamixtapes
). Unfortunately, both the
camcorder we use to capture this footage and the computer used to edit and upload our players' mixtapes are outdated. This money will allow us to update these systems, maximizing our players' exposure for recruitment and scholarships. There are so many areas of our program we wish to expand and revamp, but these minimal updates have the potential to improve our program and our players' opportunities greatly.
Lorenzo, Ethan, and I are extremely dedicated to the youth here in Marin City and we only wish to give our players an equal opportunity to thrive on the court, in hopes they will consequently thrive in life. Jerry McIntosh was on to something special here in Marin City and we wish to continue his legacy, but we cannot do it alone, so we are asking for your help. Any donation amount you are able contribute will make a difference for each of our players and many more to come. My partners, my players, and I would like to thank you for taking the time to read our statement and for your consideration. You are deeply appreciated.    
    Sincerely,
Garland Duhe, Lorenzo Bynum, and Ethan Rosenberg
+ Read More
Update 2
54 months ago
Share
Big shout out to Dave Granucci and college of marin men's basketball program for inviting the Marin city CYO boys teams to their game Wednesday night. We got to play at half-time, enjoy a good game, and the kids got to meet and talk to the College players afterwards. It was a great experience for the kids and they all loved it. Again, thank you to college of marin for the opportunity.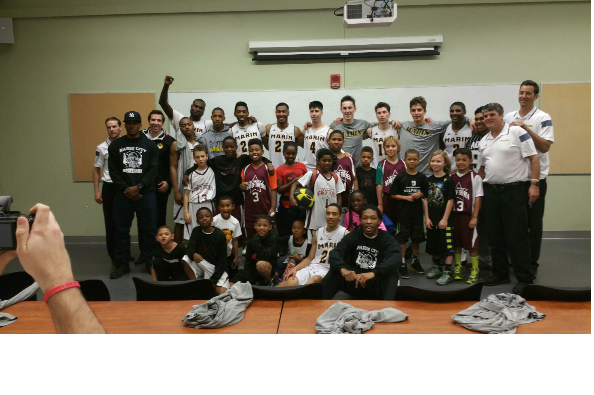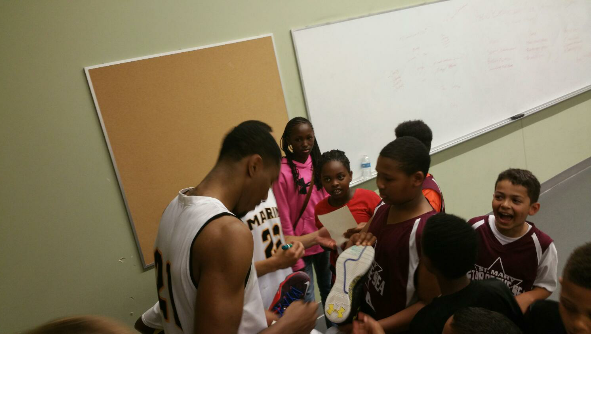 + Read More
Update 1
54 months ago
Share
I just wanted to upload a some pictures I had of a couple teams I was on that Jerry Coached. For those who do not know him he was the giant 6 foot 8 man in every picture!! The Last picture was taken months after jerry died. The team came together and won the national qualifier and would go on to win the West Coast Nationals that year!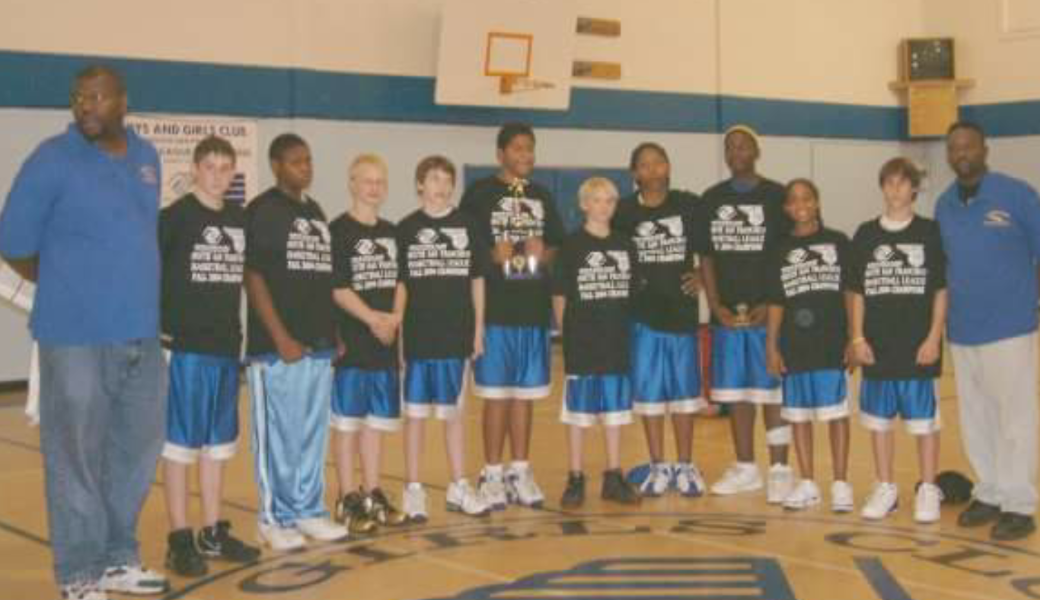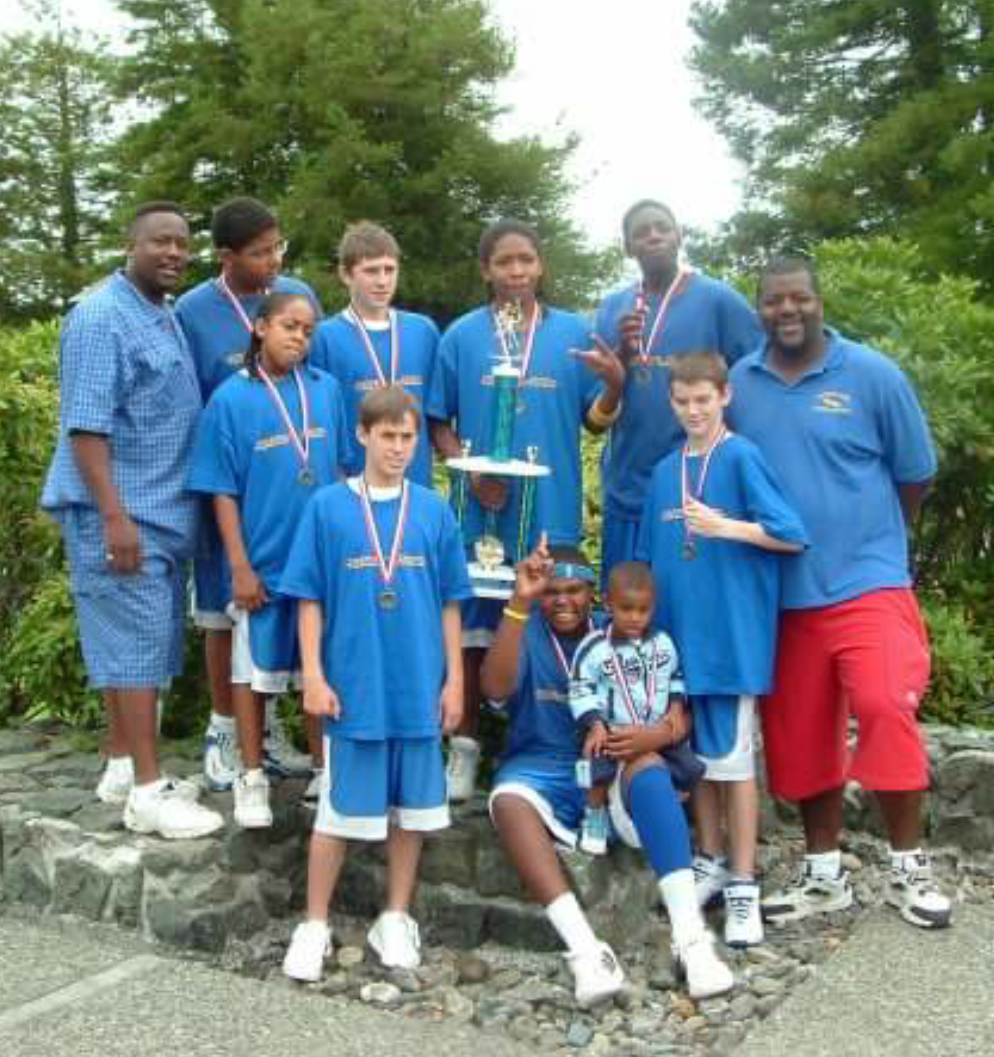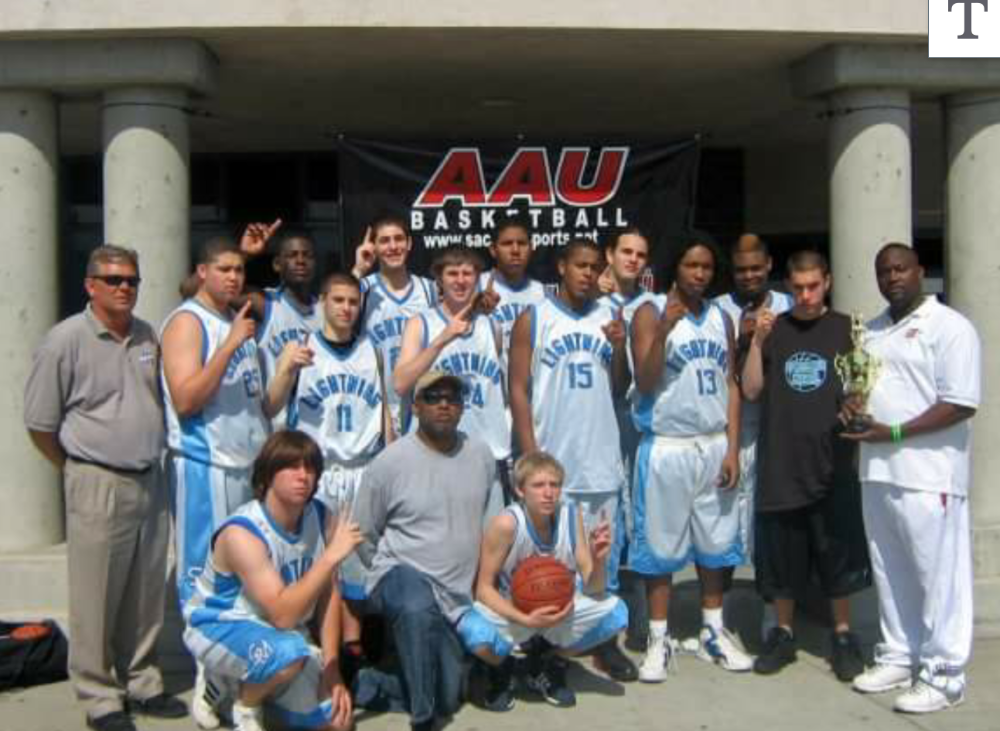 + Read More
Read a Previous Update