Safeguarding our Little Stars
$8,530
of $75,000 goal
Raised by
38
people in 18 months
Building Security Fence around the School
Assalamu Alaikum wa rahmatullahi wa barakatuh
(May the peace, mercy, and blessings of Almighty be with you)
Why did we start this Campaign (Need) :
With hate crimes on the rise, and religious institution being vandalized frequently, we can all agree that the safety of our institutions & future generation is of the utmost importance. 
Where we stand:

Renaissance Academy houses in a well-furnished building with all amenities Alhamdulillah. The building has two large driveways (entrance and exit), surrounded by streets and a Freeway (I-35) with a commercial business on south side. The trees all around the property serves as a natural barrier.


Action Plan:

The school is looking to build a sturdier barrier in the form of brick fence that would enhance the safety around and inside the campus.
In the current atmosphere, the school sees a sense of urgency to construct a brick wall all around the property. This will not only enhance the safety of students and staff but also provides a more conducive environment for athletic activities and shield it from noise from the fast moving vehicles.


Aerial View of the campus: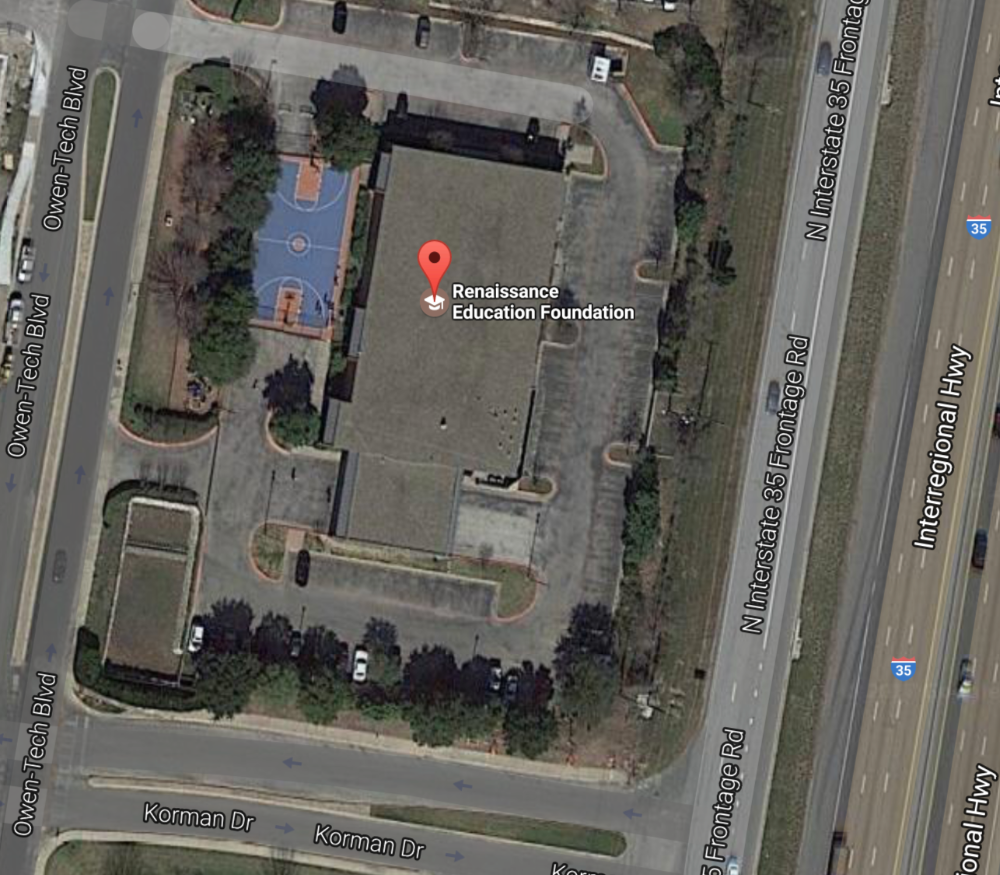 Video: About Renaissance Academy
A dedicated team of community members and parent volunteers are working towards the success of this project. With Almighty's help and your generous support, we can make this project a reality. Let us support this noble cause that is dedicated towards building a safer structure to raise our future generation.


Plan Estimates:
From the initial findings and estimates, we are looking at about,
1. $70K for the wall all around the campus,
2. $20K for the two automatic slide way gates.
The security cameras would also need some upgrade after the wall is up. Alhamdulillah some of the volunteers have already pledged around 20K and has kicked off the project's initial study.
Support Us
No donation is small. Every drop counts. Let's pray that your investment in this cause would help us fulfill the promise of safeguarding our children.
Our school language arts teacher wrote this article, relevant in current times and experience of our school and kids
http://www.mystatesman.com/news/opinion/commentary-don-give-into-fear-next-time-you-see-muslim-say-hello/fQ2dmsNhsaL5aQYHbYdZvJ/?ecmp=statesman_social_twitter_2014_aasviewpoints_sfp
Jazak Allahu khayran.
(May the Almighty reward you with goodness).
School URL:
http://www.racademy.org/
Please Like and Share FB Page:
https://www.facebook.com/racademyaustin
+ Read More
Update 2
14 months ago
Share
Thank you for contributing to the security wall project at Renaissance Academy. We are closing this campaign for now,
Alhumdulillah we have collected a total of $26,130 from online and offline sources. We plan on using these funds to build phase one of the wall project. The phase one includes a wall on south side of the school premises, this area is most open and vulnerable. The city/HOA approval process has been started. We hope to complete this project during this summer break Insha'Allah.
The remainder of the wall and gates will be added later as we receive more funds. In addition, we are also upgrading lights and surveillance camera system to enhance overall security of the premises.
This would not have been possible without your generous support, Please continue to support us..JazakAllah Khair
Renaissance Academy Project Team
www.racademy.org
+ Read More
Update 1
16 months ago
Share
Assalamu Alaikum wa rahmatullahi wa barakatuh
(May the peace, mercy, and blessings of Almighty be with you)
Here is a message from our Renaissance Academy's Principal last Friday, that can energize you to support and share this cause more and more!
"Our Elementary students and their teachers raised $4000 through ReadAthon Pledges. Tabkeer!!
We have decided that this money must go towards a GREAT much need cause and we made a decision to donate the money towards the Fence / Gate Project.
We have invited our Board Members this morning and surprised them with our huge, totally unexpected gift of $4000 towards the fence MashAllah!! Our Board Members doubled our surprise by matching the amount with another $4000 pushing the Fence Project forward by $8000, MashAllah. The students who are top readers were recognized and an additional amount of what was raised was used to buy recess toys that the whole school can use!
We all felt energized and grateful, Al Hamdulillah !"
+ Read More
Read a Previous Update
Be the first to leave a comment on this campaign.