Help for Jules
$7,840
of $20,000 goal
Raised by
141
people in 47 months
Jules is an amazing 18 month old who has just gone through the toughest time of his life.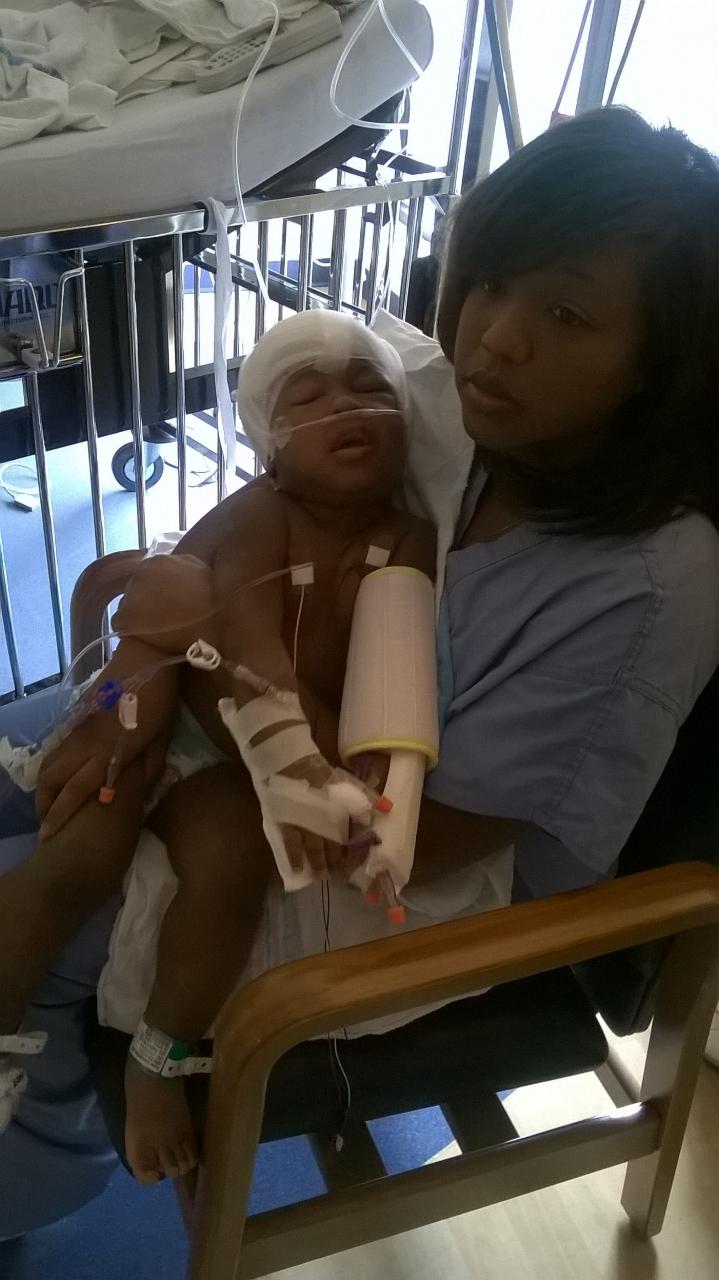 On Friday, January 30, 2015, Jules was taken to the emergency room. The week prior to this he had intermittent vomiting, fussiness and some swelling of his left eye. The doctors had reassured his mom that he was just suffering from allergies and that the vomiting was coming from sinus drainage. But, on that Friday night, he just wasn't acting like himself. His mom became very concerned and decided to take him into the emergency room where they did an MRI. The doctors found he had a tumor, larger than a golf ball,  at the base of his brain.  They decided to do the surgery the next day. Through the night, the hospital put together a team of doctors that would perform the surgery the next morning. On Saturday, the 8 hour operation was started.  The operation was a success and they were able to remove all of the tumor. The doctors weren't sure if Jules was going to be the same again. Before they did the surgery, they warned his mom that when you do any kind of surgery that involves the brain, you never know if there will be negative effects as a result. Luckily, Jules came out of surgery with no lasting negative effects. But, preliminary test results had showed the tumor to be malignant. He has a type of cancer called Medulloblastoma.
We are still waiting for the definitive lab results to see which form, out of the four, of Medulloblastoma he has. During this process they have also found another tumor on his brain. Depending on which Medulloblastoma he has, they may need to do a second surgery to remove this. Regardless of which Medulloblastoma he has, he will have to go through chemotherapy.
Jules' mom, Mardi, is a single mom who works full time outside the home as well as full time at home being a mom.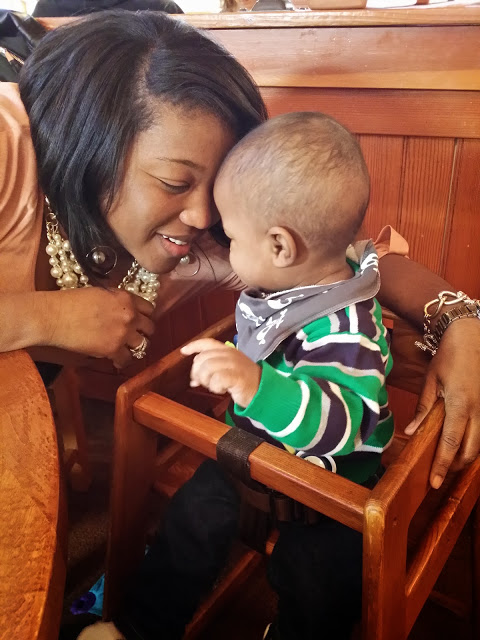 It is my hope that she can spend as much time with her baby during the hardest time of his life. It would be such a great benefit to Jules to have his mom by his side to help encourage his healing and offer hugs of hope at any time they are needed.
Please join me in raising money to help Mardi with the overwhelming cost of medical expenses and living expenses. Your donations will help lessen the worry and anxiety and give her more time to focus on the healing. Thank you in advance for your generosity.
+ Read More
Over the last few months since baby Jules' diagnosis with Medulloblastoma, he has gone through 6 rounds of high dose chemotherapy. Even though Jules is a child, the chemotherapy treatments are the same as if he were an adult. As a result of these treatments, he has suffered sores in his mouth, vomiting, loss of appetite, fevers and a blood transfusion due to low hemoglobins. Through all this, he continues to smile and be the same sweet little boy he has always been. He will continue to receive chemotherapy with a new oncologist since his previous oncologist retired. His treatments are projected to continue until January 2016. During this time, it is planned that he will have to go through 14 more rounds of high dose chemotherapy.
I would like to say thank you to all the people who have already made donations for my friend and her son. It means so much that each and every one of you have been able to help her out. Just as important is the well wishes that are sent. Your words of encouragement, prayer and hope are always welcomed. Please continue to join me in helping to raise money for Jules.
Thank you!
+ Read More
Be the first to leave a comment on this campaign.