Love's Curriculum
$416
of $5,000 goal
Raised by
6
people in 33 months
Hello Dear ones, 
As many of you know, I  followed the guidance of Spirit (Love, God, Creator, Goddess)  and self-published a book titled LOVE'S CURRICULUM--Messages of Enlightenment.   www.LovesCurriculum.com .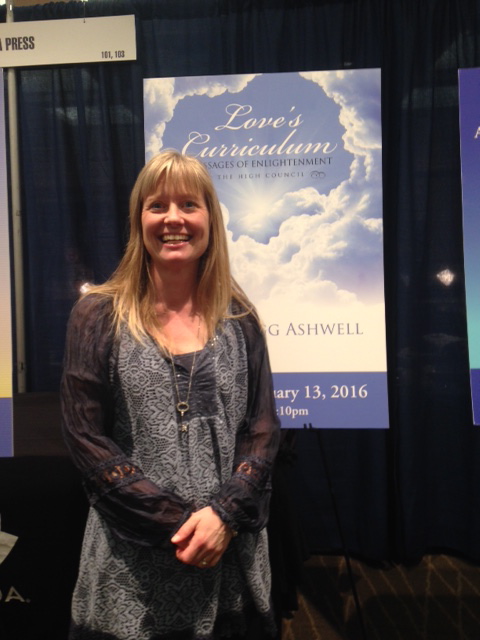 The book contains messages that I received through what felt like an inner dictation from The High Council (Jesus, the archangels, and other spiritual teachers). I knew it was my soul's assignment to scribe this book. With a lot of courage and trust, I paid to self-publish the book with Balboa Press (a division of Hay House).  I am full of joy that the book is already touching people and the feedback is amazing!  And through a professional book launch, we were able to make it a #1 International Bestseller on Amazon!

And now Love's Curriculum has become my heart's assignment to awaken Love and higher consciousness in the world, and to help lightworkers and Love Advocates step into their soul's purposes and be the change in the world--to be a Team for Love.

NOW to keep spreading word and gathering this beautiful Team for Love. Along those lines, I now host my own radio show biweekly, The Love's Curriculum Radio Show www.bbsradio.com/lovescurriculum And I have started the Lightworkers & Love Advocates FB group, an amazing community where we come together to support each other in living our Divine purposes and awakening Love. In the group I offer free meditations, messages, support and learning. 

In the group I also offer information about my programs. For I have also dedicated my professional life to doing this work, and I have started mentoring/coaching programs in which I support lightworkers and Love Advocate's to take concrete action to live their soul's Divine purpose--to gain the clarity, connection, and courage to SHINE and be the change. The paid for mentoring programs (and eventual retreats and workshops) that are part of Love's Curriculum are another way in which my soul gets to serve in the ways it is passionate and meant to do so, while also earning a living and  supporting my family. I am so grateful to be doing the work I love. 

The goal is that the programs, workshops, and retreats will eventually earn enough to support my family and the continued spread of Love's Curriculum, including publishing the second volume (currently underway),  and continuing to offer free services like the Radio Show and Facebook group. As well, I would like to eventually be able to offer scholarships for those needing financial support to participate in the programs. Ultimately, I hope to co-found the Foundation for Love, which would be a non-profit organization that supports works, teachings, events, and messages of Oneness and LOVE in the world, including a Love's University center. 

It is all currently a new, young, and growing endeavor, and this is where I am asking for support. 

If Love's Curriculum has touched you in some way and you wish to help its continued spread and growth, please consdier helping. Here a some ways to do so: 

1) DONATE here to help support the continued availability of the free offerings like the Radio Show, and messages and meditations in the FB group, as well as support spreading the word and reach of these services.
2) WRITE A REVIEW: on Amazon is a great place. Here is a direct link: https://goo.gl/oxqQhQ
Even if you did not purchase on Amazon, if you are a customer you can write a review. This is so helpful in letting others know what the book is about and if it is for them. 
3) HOST ME & THE HIGH COUNCIL. Love's Curriculum is ready to hit the road. If you want to organize an event (book signing and High Council Guidance Circle) of at least 15 people in your area, contact me Here:  http://lovescurriculum.com/get-in-touch/
4) Sending me your loving energy and prayers. And it is my joy to return the same to you.
5) Letting me know of opportunities you hear of to share the book and its messages

All are wonderful ways to help!
I am so grateful for all the continued support.
In Love and Light,
Jenny



+ Read More
Be the first to leave a comment on this campaign.