Andrew's Fight for the Win!
$7,630
of $15,000 goal
Raised by
99
people in 40 months
Dear Friends,

On July 31, 2015 my 25-year-old previously healthy brother was diagnosed with Hodgkin's Lymphoma. Chemotherapy was immediately started; as the tumor was so large it began to compromise other organs such as his heart, lungs and trachea. The doctors classified this event as a "Medical Emergency". A day we are sure never to forget. As a hard working and energetic young man, life for Andrew has drastically changed and has forced him to be unemployed and dependent on his family for assistance throughout this difficult time. As his family we will do all that we can, emotionally supportive, at every chemotherapy treatment, and holding his hand through this journey that takes courage and strength, although we can only help so much in regards to financial demands. With this, we have decided to have a fundraiser event at the Hudson Portuguese club on September 11, 2015. Having grown up in Hudson, a member of the Portuguese community and attending the Hudson public school system we are reaching out for the help of those in our community for assistance during this difficult time.

Co-pays, and medications are the largest financial burden. With this in mind we have created a non-profit account at St. Mary's Credit Union in Hudson, MA where all proceeds will be to assist Andrew in this fight against Hodgkin's Lymphoma. We are asking for your help! Whether this is in donations of food for the fundraiser dinner, products that we can create a gift baskets with for the event, or any donation of any amount -any little bit helps.  Andrew's oncologist has said that Andrew will not be returning to work for a minimum of 6 months, therefore to assist in the burden that comes with this news we are asking for any donation big or small to help.

Thank you for extending your caring hearts from your family to ours and we appreciate the support we have received thus far. Please join us at the fundraiser on September 11, 2015 from 7-11pm to help give Andrew the assistance he needs to win this fight.


Thankfully yours,

Vanessa Lopes & the family and friends of Andrew Lopes
+ Read More
Update 2
40 months ago
Share
Thank you all for the continued support it means so much to Andrew and our family! We are blessed to have such a wonderful community & friends! Andrew had his 2nd chemotherapy treatment on Monday August 17, 2015 and tolerated it well. On Tuesday he received a Neupogen shot, which is to boost his white blood cell count as his counts were low, and this is dangerous in that Andrew's body cannot fight infection without white blood cells-therefore the shot will assist in giving him a boost to keep those counts up! Andrew will have surgery next week to have a double lumen port-a-cath placed in his chest so he can receive chemotherapy and remove blood from one site without multiple picks and sticks! After his 2nd chemo cycle (2 more treatments, most likely October) we will have a repeat PET scan done to see where we stand with the cancer and see if the tumor has shrunk! Thank you for all of the positive vibes, prayers and well wishes! Love you all and God Bless!!!
+ Read More
Update 1
40 months ago
Share
Thank you so much to everyone that has Donated! It is incredible, that in three short days so much love and so many well wishes have been recieved! It is truly amazing! Your generousity is appreciated more than words can say! Thank you again for helping out a great family & praying for Andrew to kick Hodgekin's Lymphoma's Ass! (: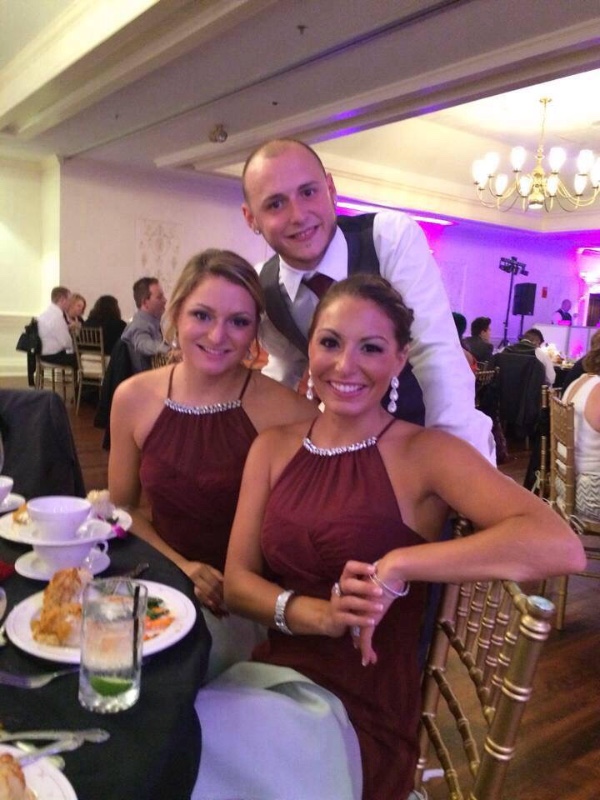 + Read More
Read a Previous Update